"When people think of Latin American cuisine in Singapore, they tend to gravitate towards Mexican and Peruvian. But I want to change that," expresses chef Fernando Arévalo. From cutting his teeth with culinary doyens such as Daniel Boulud and Bill Telepan to establishing his signature flair for Colombian cuisine, the Bogota native is now ready to debut his modern Colombian restaurant Bacata.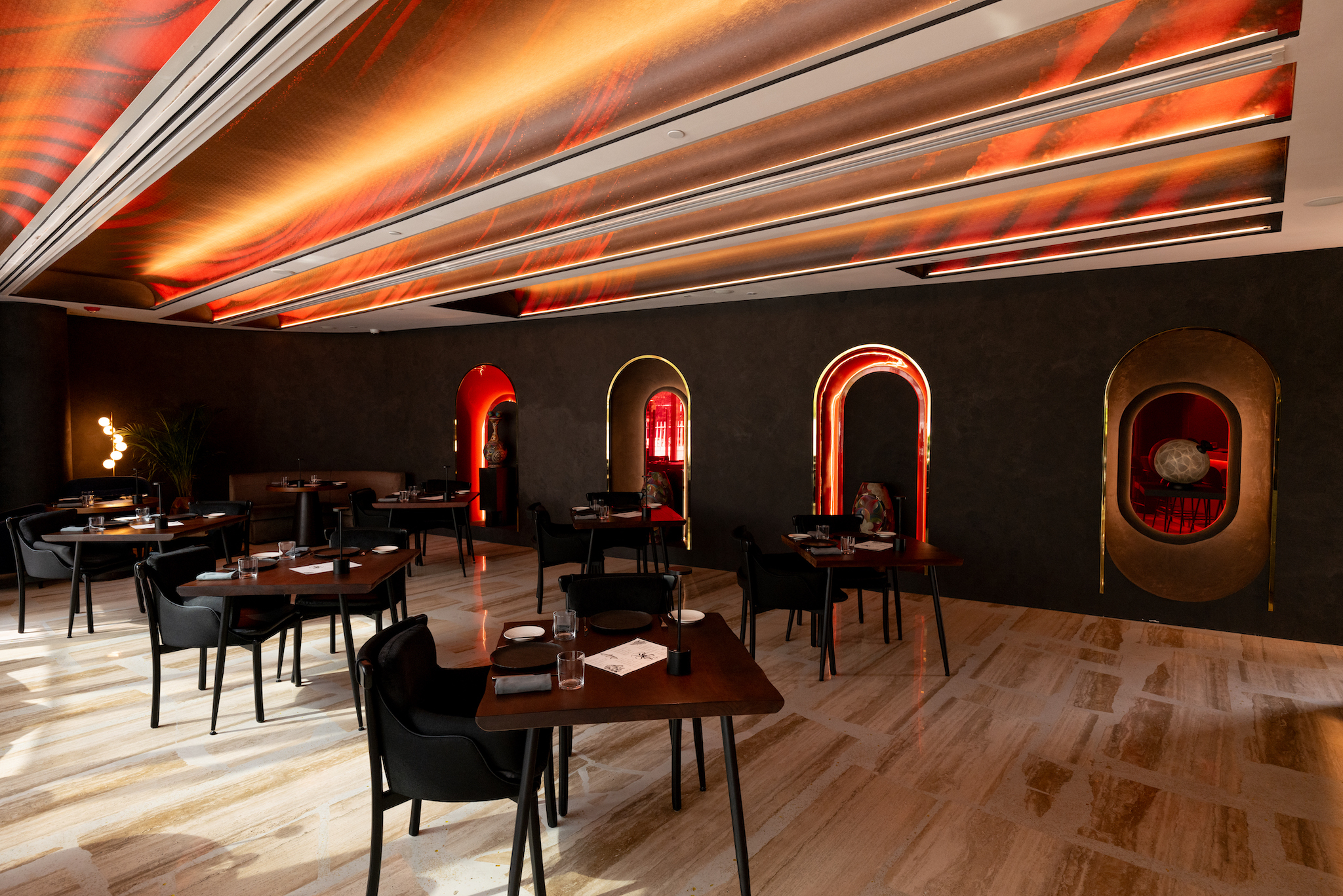 Set in the heart of the CBD, the stylish restaurant finds home on the verdant rooftop of the Fraser Tower. Designed by interior firm greymatters, the 36-seater space is both literally and culturally vibrant – filled with dramatic indigenous motifs, large antique vases, and brass ornaments. The striking theme is contrasted by the amber-hued ceiling, like embers in ashes, lending a bit of warmth to the space.
At the kitchen, guests are welcome to park themselves right by the counter and marvel at the culinary artistry. Or watch afar from the cushy sofa seats if some privacy is preferred. For an encapsulated experience, consider the tasting menu ($158) or graze around the a la carte menu to share among your hungry entourage.
From quintessential Colombian culture to favourite foods he enjoyed growing up until today, Arévalo's personal anecdotes are thoughtfully woven into each dish he presents. But it is not without a little eccentricity. Take the Arroz Caldoso for instance, a common dish found in every Colombian household. At Bacata, he reimagines it as an indulgent seafood rice where kombu-tinged Arborio rice forms the base.
It is then bejewelled with chunks of smoked eel, richness of uni cream and a ribbon of brine from caviar. To finish, crunchy Plantain chips and tangy granadilla (Latin yellow passion fruit) are tossed in for added texture. The result is a resounding amalgamation of bold oceanic flavours, freshness and smoke.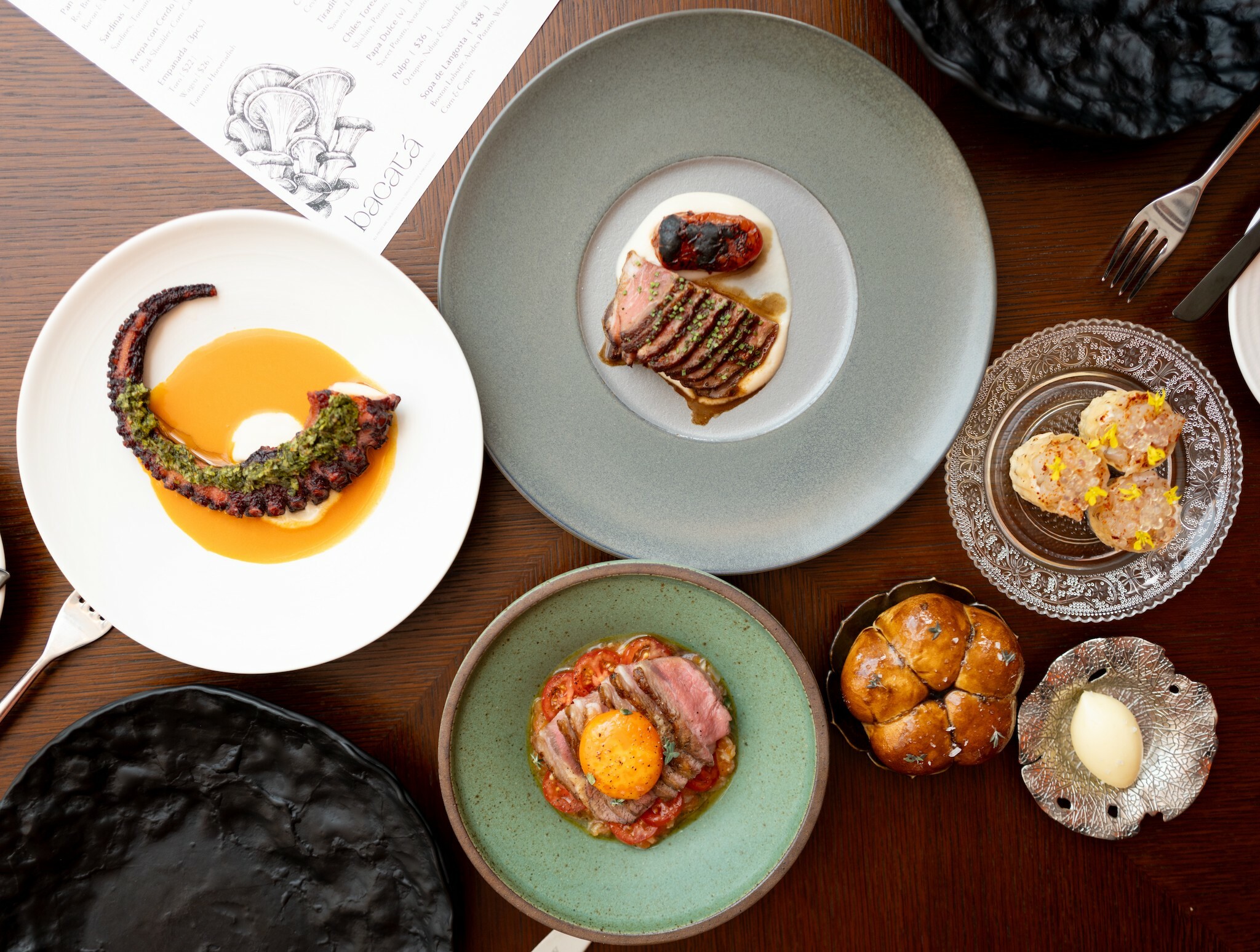 Other elevated Latin American classics arrive equally satisfying: fork-tender Lengua (veal tongue) paired with sweet blackberry and roasted beetroot; velvety poached Langosta (lobster) layered on charred white corn and fried capers; and the gently torched Chipiron (cuttlefish) swimming in a spicy moat of nduja and salted egg topped with herbaceous chimichurri.
For those familiar with Arévalo's plates from his time as chef-owner of the now-defunct Preludio, his sense of creativity, self-expression and desire to push the envelope of conventional fine dining remains undaunted. But it is the newfound passion and flamboyance, fuelled by his roots, that brings his culinary chapter at Bacata to a full circle. And when you have your first bite, you'll know that the city of Bogota is definitely in the house.