You might be familiar with the name Drew Nocente. After all, he was the Australian chef who led the now-defunct Salted & Hung for the last six years. Now, after a shorter-than-planned break, he returns to the gastronomic scene with Cenzo on Club Street. The namesake comes from Vincenzo, the name of Drew's father – which also means Conqueror – who first taught him the craft of charcuterie when he was growing up on his family farm in Australia. Driven by a pure desire to cook with passion, he taps into his Italian roots and adds his signature modern Australian flair to the mix.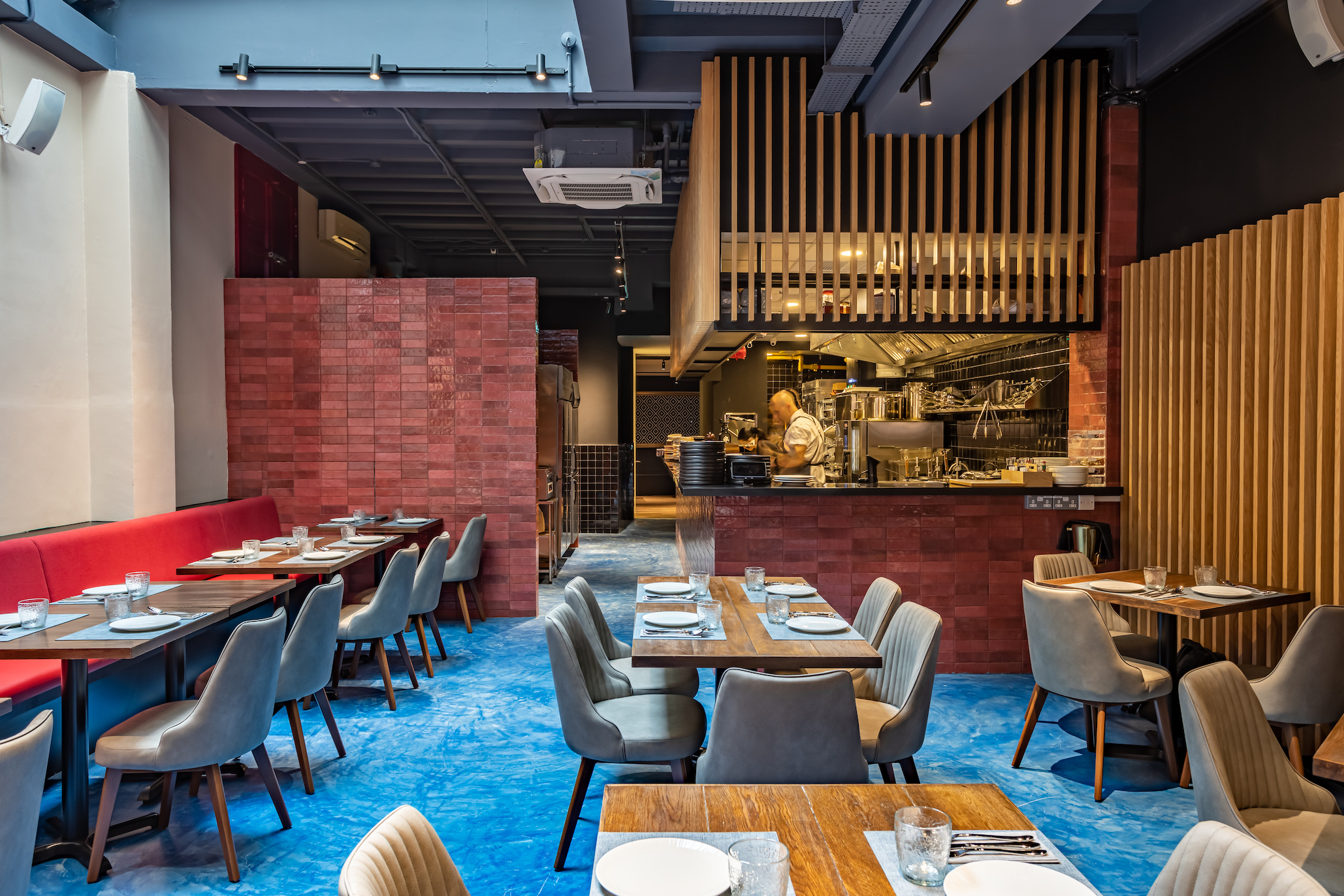 As you step through the doors and prance past the long bar, there is an unmistakable Australian seafront influence of crimson-red leathered booth seats and natural wood elements juxtaposed against an ocean blue-hued mosaic floor. Across the main dining room is an action-packed open kitchen and what comes out of it is food that is both subtly thoughtful and unpretentiously fun.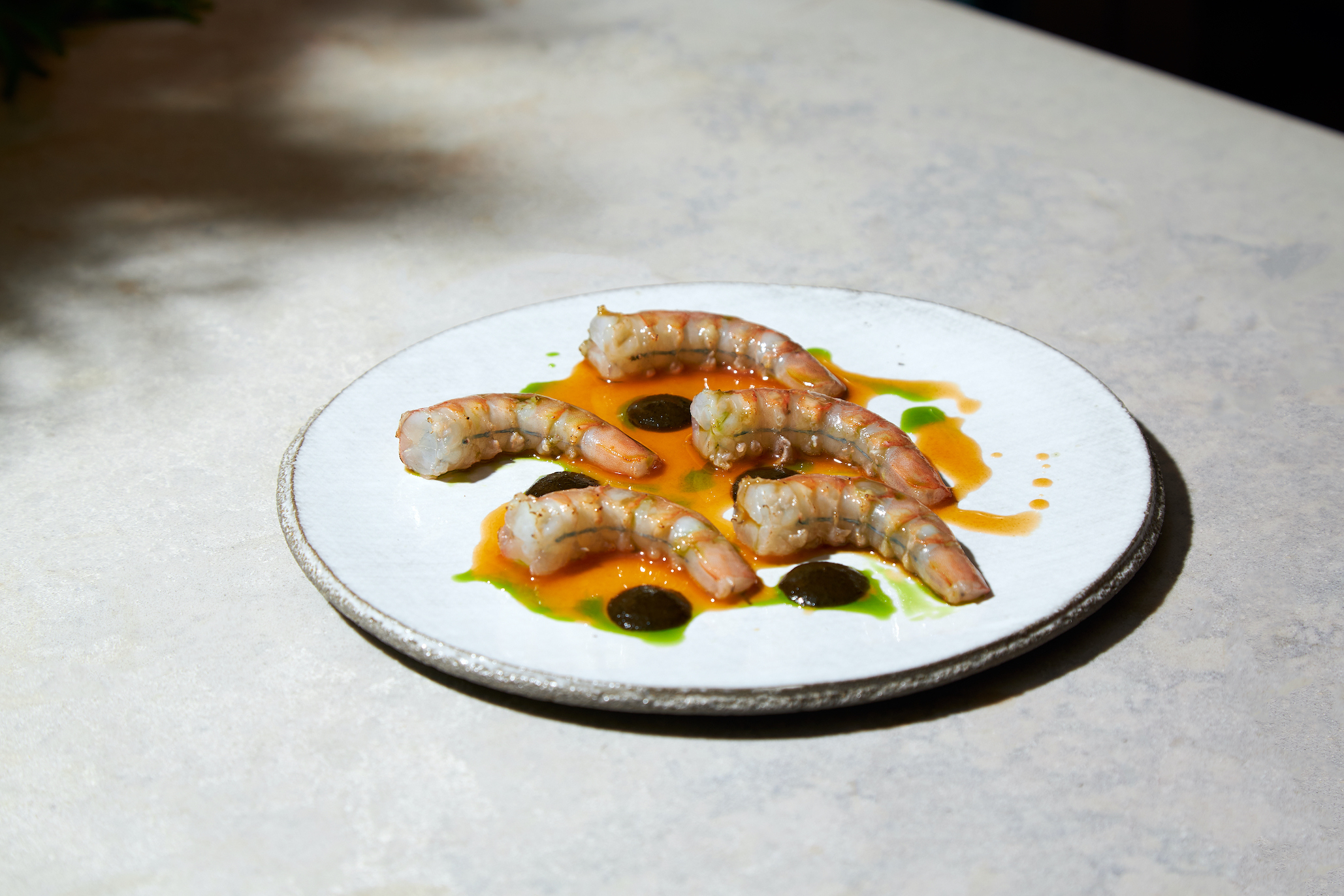 Start with plump morsels of pickled mussels ($12) for nice short bursts of peppery warmth. Then there are blue prawns ($25, pictured above) served raw with a heady fermented prawn oil and a touch of saline from the wakame seaweed. The minimal waste DNA stuck around as prawn heads are fried to a crisp, adding another layer of flavour and texture. Drew's new signature riffs off the classic tuna crudo with an Asian twist and is one dish that shouldn't be missed. Another highlight from the starters was the thinly sliced veal tongue ($22) lightly singed on the charcoal grill. It is then drizzled with a creamy yet tangy tuna sauce to finish.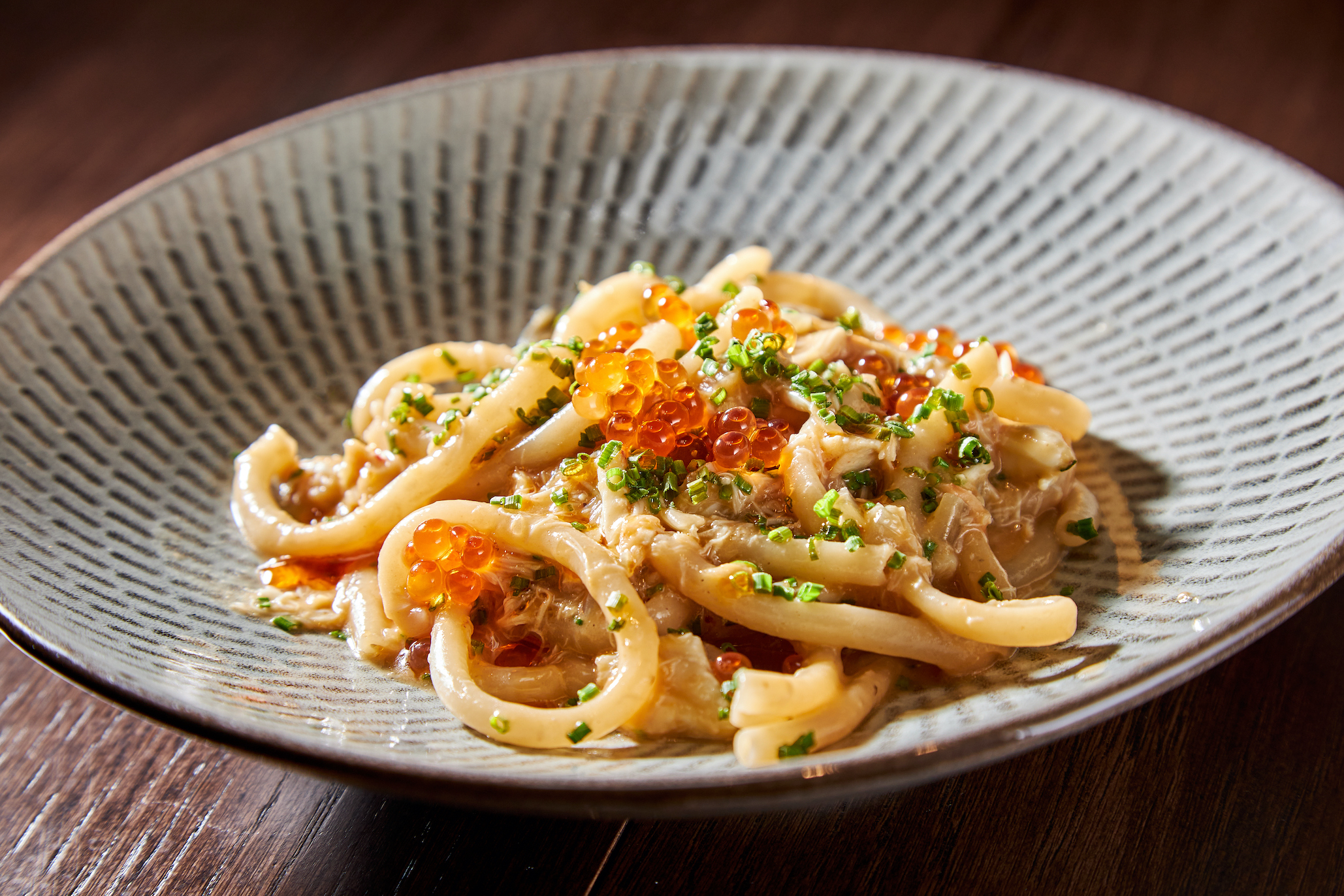 Pasta is handmade fresh showcasing different shapes tailored to each accompanying sauce. Caserecci is classically expressed with cheese and pepper to present the Cacio e Pepe ($22). And bucatini with sweet spanner crab and smoked trout roe ($30, pictured above), another dish that is bound to capture the hearts of many seafood lovers. Mains are designed to be shared and are proper hearty. The porchetta ($48), a signature in Drew's repertoire, sees a liberal rub of Italian herbs and spices within each crevasse of the pork belly. A three-hour slow roast later results in succulent meat and glorious crackling skin. It is then uplifted with a tingly sweet pineapple chilli salsa and the freshness of celeriac slaw.
Cliche but do save space for desserts. There you'll find Drew's deconstructed spin on the classic tiramisu ($14). But if you could only choose one, go with the handmade cannolis ($12). It is a satisfying crunch into the pistachio-crumbed Italian pastry that reveals a lively yuzu ricotta filling. "Cenzo is a place where everyone who steps in through the doors becomes friends and all are invited to celebrate life through good food," shares Drew – and that sort of inimitable conviviality certainly shows in the dining atmosphere.
Still not convinced? Consider the affordably priced three-course lunch ($35) to get a good glimpse of what's to come for dinner. And if you miss the old Drew, the famed house-cured beef pastrami sandwich ($22) still has its place somewhere on the menu.