Five occasions wine will definitely improve
The only hard thing about drinking it is buying it – but wine delivery service BottlesXO solves all that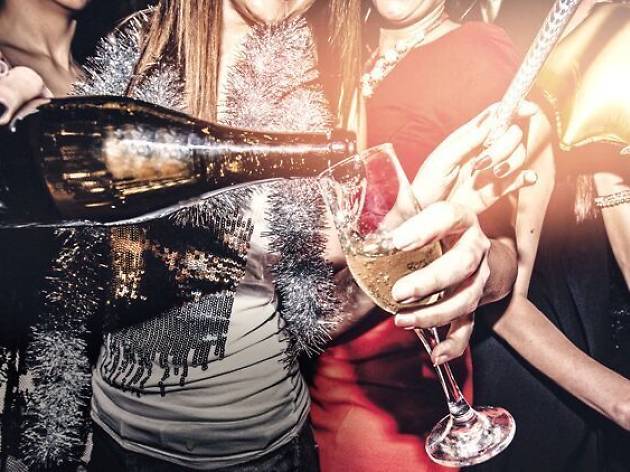 Whether it's a picnic with a loved one or a dinner party with friends, a bottle of wine sets the mood right. But there's no reason to trudge down to the nearest wine cellar. BottlesXO delivers – within a neat 60 minutes – high-quality and reasonably priced European wines to wherever you may be. The wines arrive chilled to their recommended temperature, too, so just uncork and enjoy. Now that that's sorted, all you need are the occasions with which to pair the wines.
At home with Netflix
So you've made it to Friday. But despite your friends' pestering to paint the town red, all you want is to curl up on your couch and catch the latest blockbuster.
Take the solitary night up a notch and hole up with a glass of Herencia Altes Garnatxa Negra. The dry red wine will keep your taste buds on edge with its robust notes of cherries and dark berries, just as grisly plots unfold before you.
But if chick flicks are the order of the day, pair onscreen romance with a pink glass of Domaine de Tamary Gris de Tamary Rosè – you'll find yourself smitten with its light and lively rose flavour.
A picnic outdoors
Get creative with your dates and go alfresco – by that we mean head out to the great outdoors (by Singapore standards, at least), spread out your picnic mats and make a toast to a great day out.
To keep conversation flowing, turn to a glass of Hecht and Bannier Cotes de Provence Rosè,a crisp rosè with a light peppery finish.
For another refined bet, try the Chatron La Fleur Sauvignon Blanc, a slightly acidic white wine that pairs well with standard picnic fare like pasta salad or roast chicken.
A work function
When it comes to climbing the corporate ladder, it's not the best idea to show up empty-handed at work parties. So grab along a bottle of classy red wine to nail that stellar impression with the bosses.
Make a bold statement with a bottle of Guado al Melo Rute – its elegant appearance and rich, bold flavours of redcurrant, raspberry and gooseberry take you from 'wallflower' to 'mover-and-shaker' status.
Alternatively, impress with the sterling vineyard credentials of the Chateau Brun Saint-Emillion. Produced in the world heritage site of Saint-Émilion, the fruity wine is a blend of berries and wild herbs, with hints of vanilla and liquorice.
A dinner party
Hosting a dinner party for friends is much trickier than it seems. Besides worrying about the food, there's also the challenge of choosing the right wine to pair with it.
Take the load off your shoulders with the versatile Chateau Montcabrier Bordeaux Supérieur. Being both fruity and (almost) savoury, this wine pairs well with dinner mainstays such as fish, poultry, cheese and even sweet desserts.
For those who'd like something more exotic, a bottle of Heinz Schmitt Erben Riesling is right up your alley. The German white wine has striking aromas of tropical fruit, apricot and caramel that will have your guests asking after the label.
Special events (that you forgot)
You'll never hear the end of it if your partner finds out that you forgot their birthday or wedding anniversary. Here's how to make a last-minute scramble not look like one.
For a popping romantic celebration, try a bottle of sparkling Villa Marcello Prosecco. The straw yellow wine is produced by one of Italy's most illustrious wine-making families, leading to an aromatic and well-balanced concoction.
The sophisticated Pavillion de Taillefer will also add a touch of luxury to the party. Hailing from highly respected vineyards, the red wine's jammy flavours of blackberry and raspberry are counterpoints to its creamy notes of vanilla.
Enjoy high-quality wine, no matter the occasion, delivered to you in less than 60 minutes. Download the BottlesXO app here.