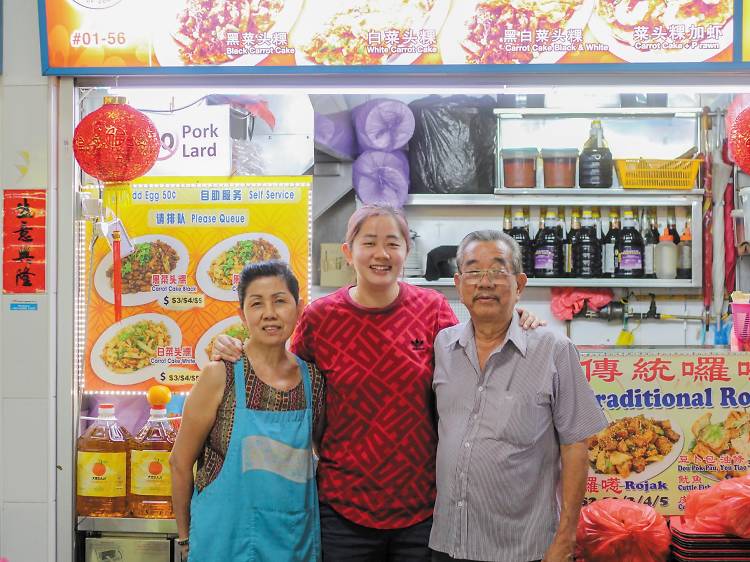 Photograph: Fabian Loo
1. Which do you prefer – black or white carrot cake?
Elenda: I prefer the white carrot cake, something more fragrant and savoury. But my dad's signature is his black carrot cake.
2. What are the essential elements when frying carrot cake?
Sio Tee: You must be generous with the ingredients. Don't skimp on the garlic and preserved radish. And you need enough heat to bring out the taste.
3. What would you like to see change in our hawker culture?
Elenda: That more youngsters can join the trade, and ensure that the original quality of the food is kept without altering the taste.