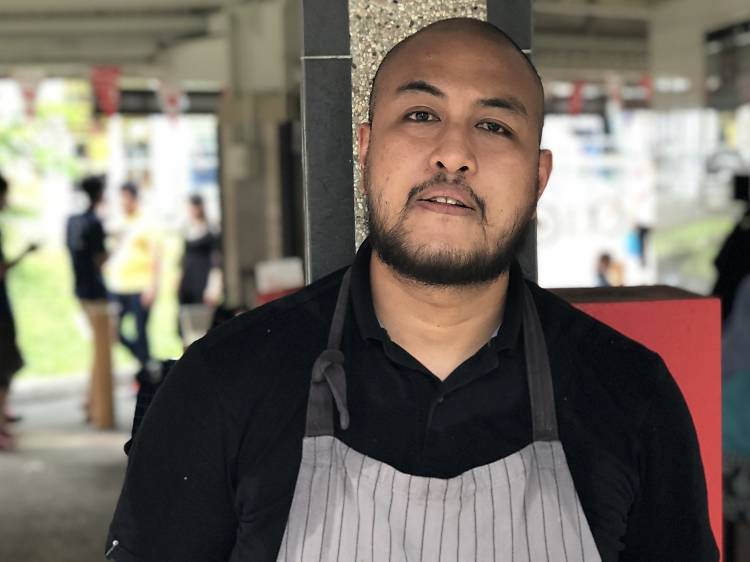 1. What were some of the things you had to learn?
I have always been inclined to the family business. I started helping out at the stall since I was young and it's only natural that I give back to the family and uphold the family's legacy. I picked up the family recipe watching my father cook every morning, he did not spoon feed or 'manja' me so I had to learn on my own. I also had to learn the traits of being a hawker such as dealing with suppliers, accounting, human resource and public relations. It is not just about cooking.
2. What's your favourite dish on the menu?
Mee Soto! I'm a soup kinda guy.
3. How did some of the collaborations in the pop-up scene come about?
Besides being a hawker, I have always been inclined to art and streetwear culture. The collaborations are usually with friends of mine or customers of Yunos & Family. The first collaboration was a pop-up at FIN Crafted Goods. Subsequently, we have collaborated with Goodluck Bunch, Sole Superior, Death Threads and we have also collaborated with Pras The Bandit for our first merchandise (an embroidered work shirt) which was sold out on the day of its release.