Interview: Sabrina Stillhart
The executive chef of Gordon Ramsay's Bread Street Kitchen (BSK) tells Natasha Hong about her work at the Marina Bay Sands restaurant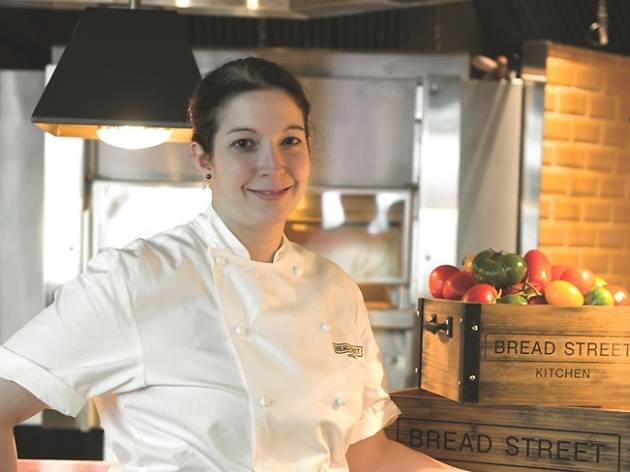 Hi Sabrina, tell us how you got this lady boss role at BSK Singapore?
I began my career as a kitchen apprentice in Switzerland at 17 years old and have spent almost a decade in the Gordon Ramsay Group, taking roles at Boxwood Café, Gordon Ramsay's Plane Food, York & Albany and the Savoy Grill.
I then transitioned to BSK in London to join its opening team, and spent three years there as senior sous chef. Now I've moved to Singapore, where I'm leading the opening team as executive chef for BSK's launch at the Marina Bay Sands.
What challenges have you faced opening BSK in singapore?
This is my first time working in Asia, and it's been amazing learning about the local culture and getting used to the climate, which has been wonderful so far. As with every restaurant opening, our team needs to learn about the local palate and adjust our flavours accordingly.
So what have you picked up about the local palate?
I've been visiting many restaurants, eateries and hawker stalls to learn more about the food culture here. Compared to London, Singapore uses less seasoning and more spices. We're working to tweak certain recipes, for example, by replacing fine salt with Maldon sea salt for certain dishes to take down the seasoning. We've also had to tweak the recipes of some of our pastries because it's so humid here.
What can we expect from your booth at the Epicurean Market?
We hope visitors will be able to have a taste of our signatures like our tamarind-spiced chicken wings, shepherd's pie, roasted Dingley pork belly sliders and the classic fish and chips.