Mad for ikura? This joint is famously known for its bold act of ladling scoops of mirin-soaked ikura over a Hokkaido Nanatsuboshi rice bowl. Spoiler alert, it inevitably overflows as the chefs are not afraid to make a mess. And they do not stop until you finally say so, if not it just continues to pile on. This phenomenon is part of Kyuu by Shunsui's 19-course omakase dinner that goes for just $129 ($99 for a limited time being). The affordable price point doesn't mean scrimping on the quality of their offerings – you can expect a fresh assortment of seasonal sashimi and sushi, crispy tempura and even a hearty cooked segment.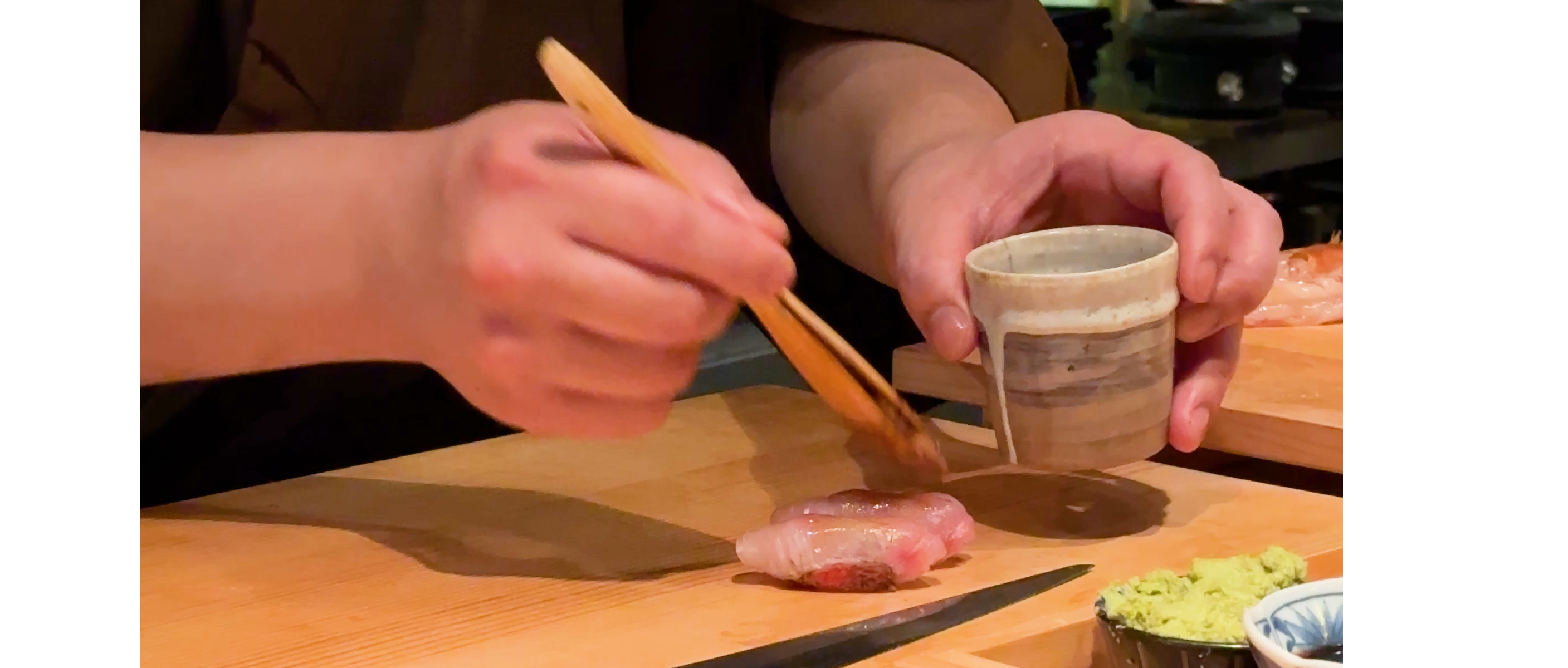 The chef at the helm is Keiji Kudo. Snag a seat by the counter to witness him gracefully preparing your meal in front of your eyes – from slicing the sashimi and massaging the shari to handing you the final work of art. Before that, a slurry of starters arrives in order of such: an assorted garden of five one-bite appetizers and then a teaser of five types of sashimi. Next, the cooked segment – depending if you opt for the upgraded omakase, which will cost you an extra $50 – showcases prized ingredients such as uni, Japanese A5 Waygu and the occasional treat of king crab.
The sushi segment featured the usual suspects. For us, the Honmaguro chutoro (bluefin tuna belly) and the "unagi burger" as the chef endearingly call the charcoal grilled eel hand roll, were clear highlights for most guests. Then a comforting Dobinmushi is served as a palate refresher. It is a warm teapot of oyster and Japanese grouper laced with black truffle and lively hints of lime.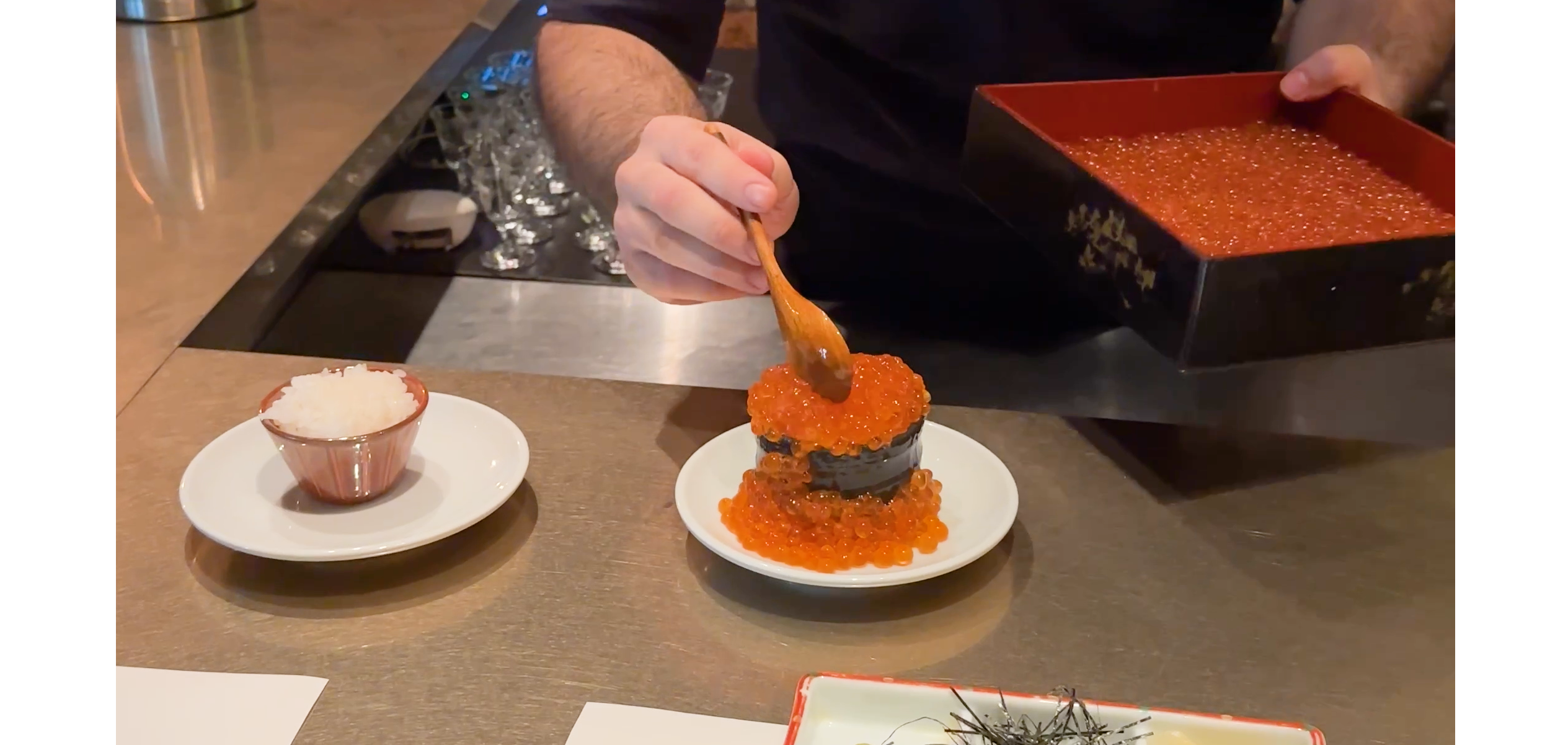 After the overflowing ikura bowl, a miso soup is served to cleanse your palate for the final dessert course. Here, chef Keiji keeps it simple with a dessert monaka sandwiched with a semi-sweet Goma ice cream and mint leaves for a nice round-up to the fulfilling meal. For imbibers, there is an extensive list of beverages, including umeshu, shochu, highballs, wines (red, white and sparkling), champagne and over 100 different labels of sake available to pair.
But if all that sounds like too much of an indulgence, come after 9pm and order from the a la carte menu that features a mix of robatayaki items and other Japanese dishes.