Have you ever stopped and wondered where baristas go for their coffee? We have. After all, they spend countless hours brewing for others. Sometimes, you'll still find them experimenting long after the shutters go down. And on their free time, they visit other local coffee shops, improving their palates, exchanging ideas, and fostering tight-knit relationships in the community. It all sounds like a cup of burning hot passion to us.
But when it comes to choosing the right place for the perfect cup of coffee, everyone has got opinions about their favourite spot. Of course, there's hardly any debate about the edge that this vehement bunch certainly have over the average person. Whether it is an order of espresso, cappuccino, or even complex filter coffees, trust these bean maestros to sniff out a caffeine fix that can turn a frown upside down.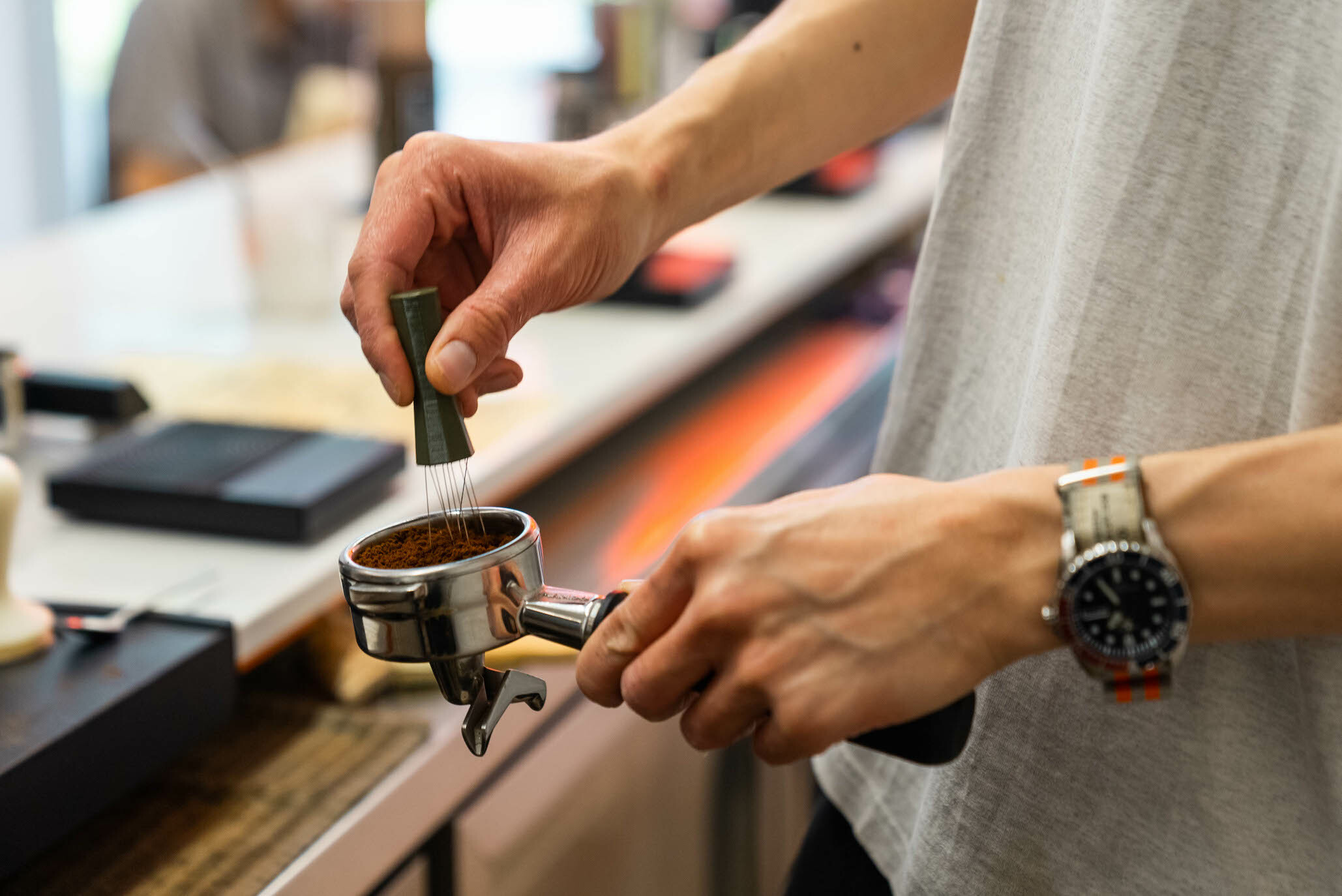 There's more to it than just picking a favourite joint. While we wait on the brew, we also chat about coffee culture, light-hearted encounters, and the loaded question of why should people care about drinking at local coffee shops.
Now, enough shoptalk, let's put a face to the names. Sipping through a flight of six questions, we have Junior Lim, who is a former Aeropress champion and founded Rookie's Coffee Shop; Elizabeth Quek, head barista at Amber Ember; and Sam Chua, the accidental restaurateur who also owns Waga Waga Den.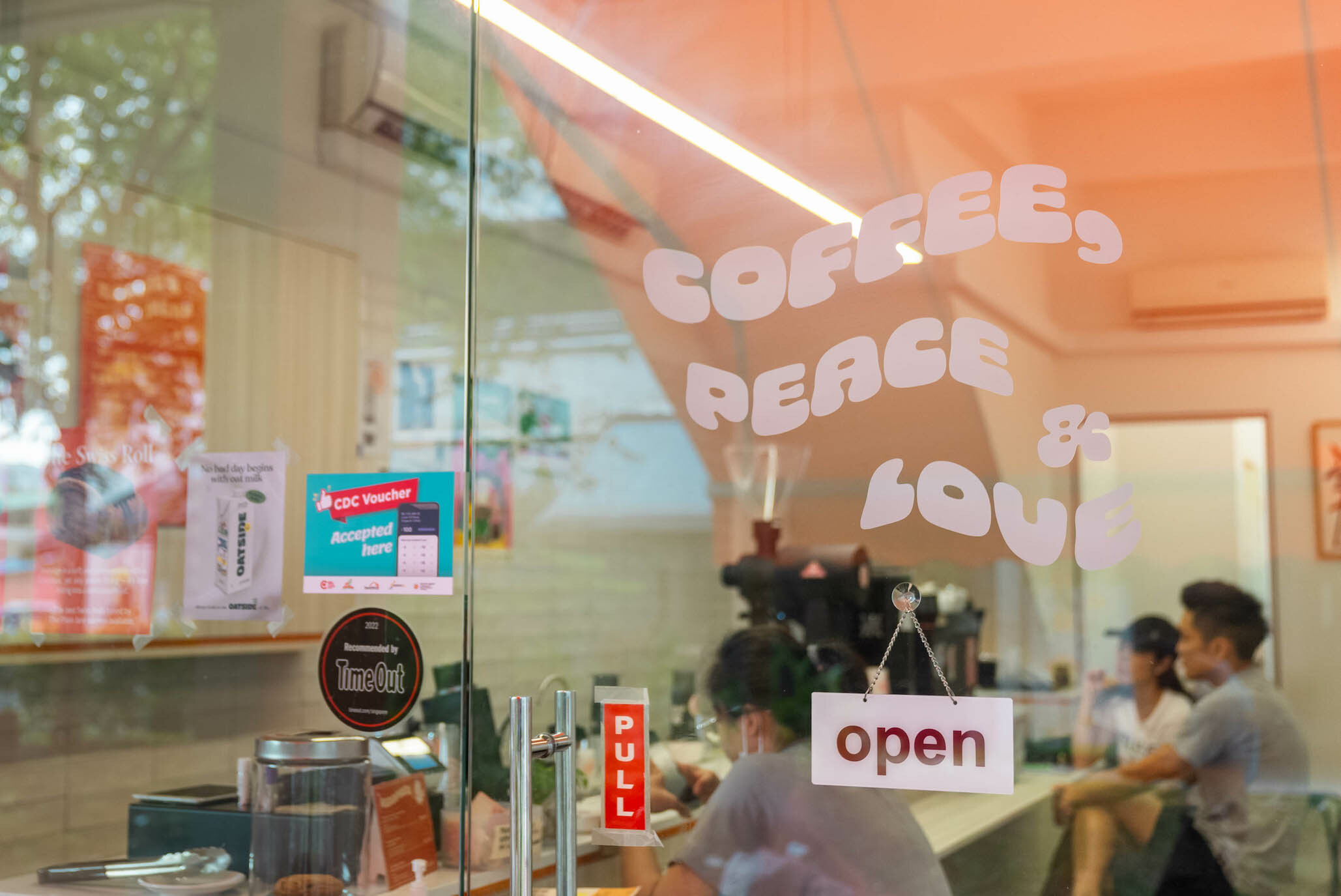 Where do you go for coffee and why?
Junior: Puck Provisions for its no-nonsense coffee, fully vegan food menu and overall inclusive space. As specialty coffee enthusiasts, it's a bonus when the coffees served are roasted in-house! Another lesser-known local micro-roastery cafe is Little Big Coffee Roasters which serves specialty coffee and really affordable in-house bakes. I like that it is surrounded by a nice blend of greenery and modern office buildings. My usual order will be an espresso and a filter coffee brewed by hand or an Americano, with whatever food there is.
Elizabeth: It really depends on my mood! But more often than not, I find myself at Oaks Coffee Co. or Columbus Coffee Co. because it's in my neighbourhood. I usually get myself an iced black, magic, or espresso just because I prefer bright and bold flavours.
Sam: I always start with a black iced coffee or batch brews because I like being surprised by the seasonal batches of beans offered. I frequent Lucid and I admire the team's dedication to their beans and coffee programme. My order never ends with a single cup, I always follow up with a cup of white coffee and I want it intense – I appreciate when the barista knows I am picky about my milk-to-espresso ratio. Since 2016, my go-to is a cortado, it is basically a double ristretto with milk but with way more concentrated flavours. It helps wake me up and of course, makes me happy!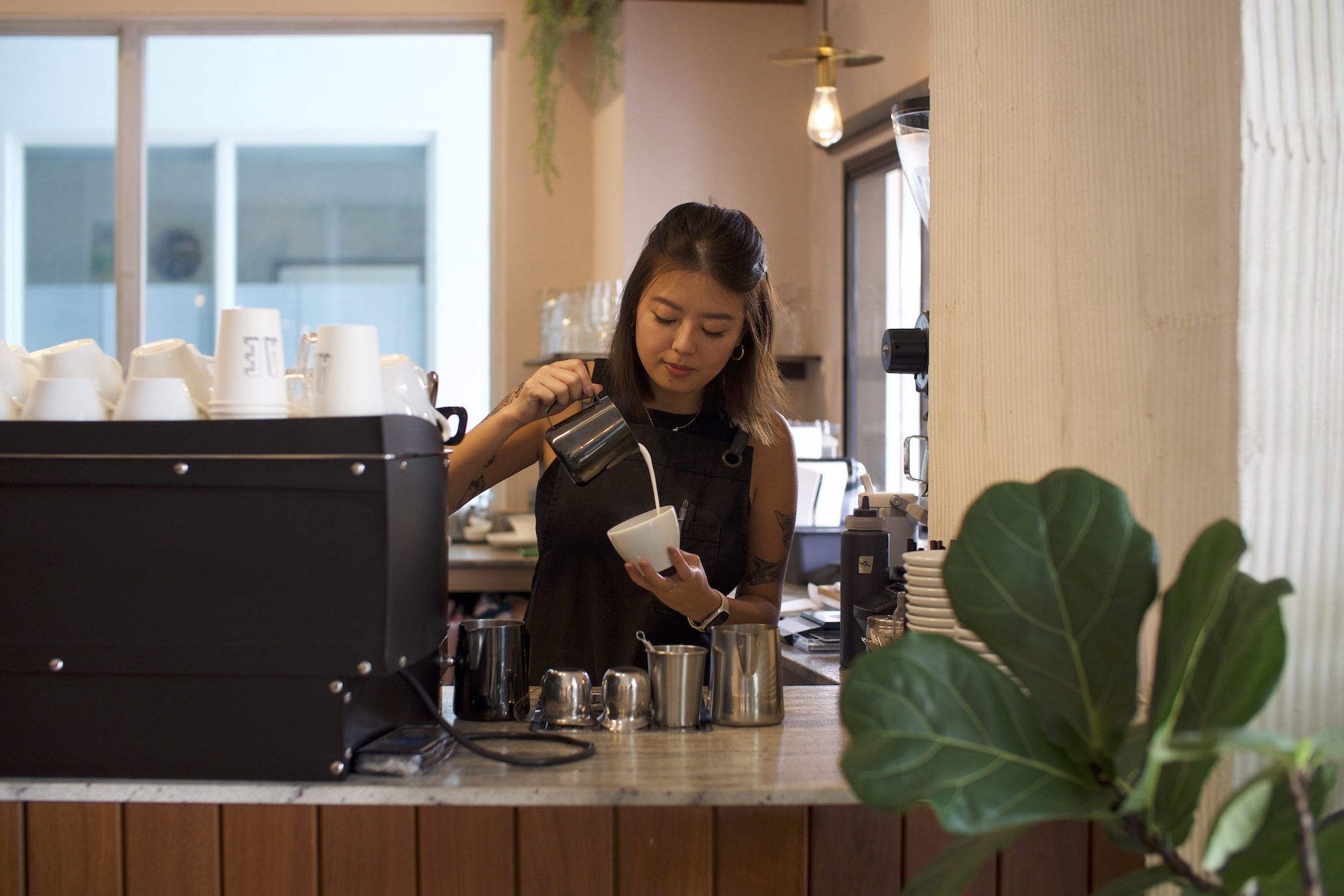 What do you like most about being a barista?
Junior: Just being able to work with coffee that I enjoy and sharing that excitement with guests is priceless. The world can be quite unforgiving so being able to host guests and make them feel welcomed through hospitality is something I deeply value. I want to think people patronise coffee bars to unwind or to seek out a safe space, and being able to provide that environment and experience through coffee is irreplaceable.
Elizabeth: It's freedom for me. I'm able to completely express myself in attire and personality. I also love the flexibility in terms of schedules but most importantly, I feel contented that I am able to turn my passion into a career. Every day I explore and am challenged by produce from across the world, and am able to share the result with fellow coffee lovers. There's never a boring day at work for me!
Sam: Connecting with other baristas. More than just learning techniques, I also gain insights into the art of coffee through exchanging ideas in this growing community of coffee lovers. It was 2003 when I got interested in coffee and took up my first part-time gig at Starbucks. Aside from coffee, my biggest takeaway from that stint was the element of hospitality – little things like engaging in conversations and remembering the names of our regulars. Since then, my personal interest in coffee has intensified with the planning of Waga Waga Den, from sourcing beans and roasting them to understanding how to run a cafe and creating a third-home atmosphere for my diners.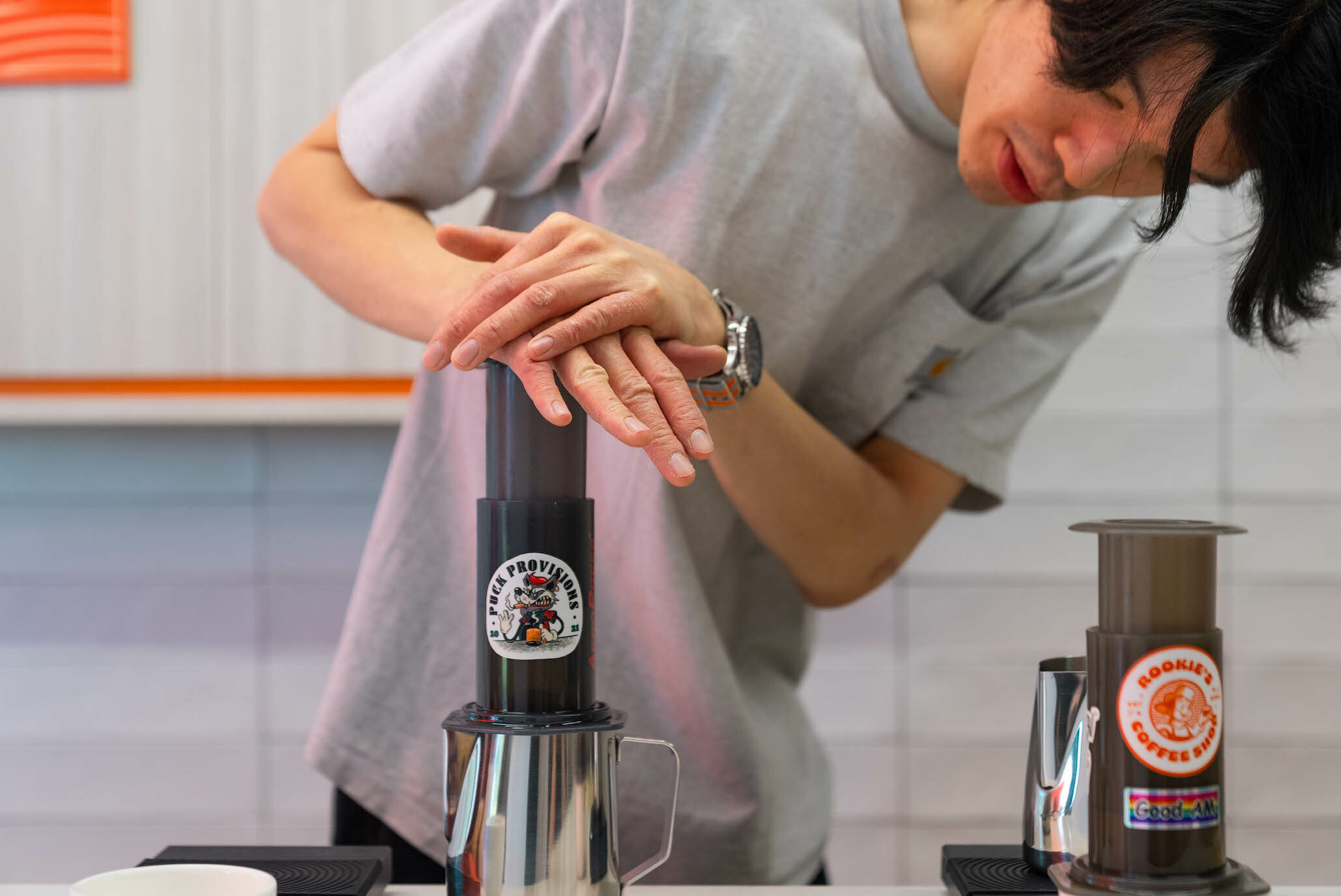 What is something most people won't know about the local coffee industry?
Junior: From experience, most people won't know how much time and effort goes into sourcing and roasting coffees, creating an experience in a coffee bar for guests expressed by the approach to service and the design of a space. These are areas that require a lot of care and attention. There are also the costs involved in operating a coffee bar. Singapore is a super expensive place, and cafe operators are subjected to really high rentals, utilities, and ingredients costs.
Each establishment's calibration style is different.
Elizabeth: While different establishments may carry beans from the same region or roaster, each establishment's calibration style is different. From technique to recipe ratios, every specialty coffee shop has different aims for the coffee they're dialling in each day. This would probably explain why everyone has a different favourite coffee shop. So if you have a preferred coffee joint, you're probably much more aligned with the preferences of that establishment than others, and less with the beans or skill of the barista.
Sam: The awareness of third-wave coffee is growing. This movement goes beyond just better quality coffee and in fact, emphasises fair trade and sustainability. It also embraces innovative brewing methods that celebrate terroir and unique taste profiles.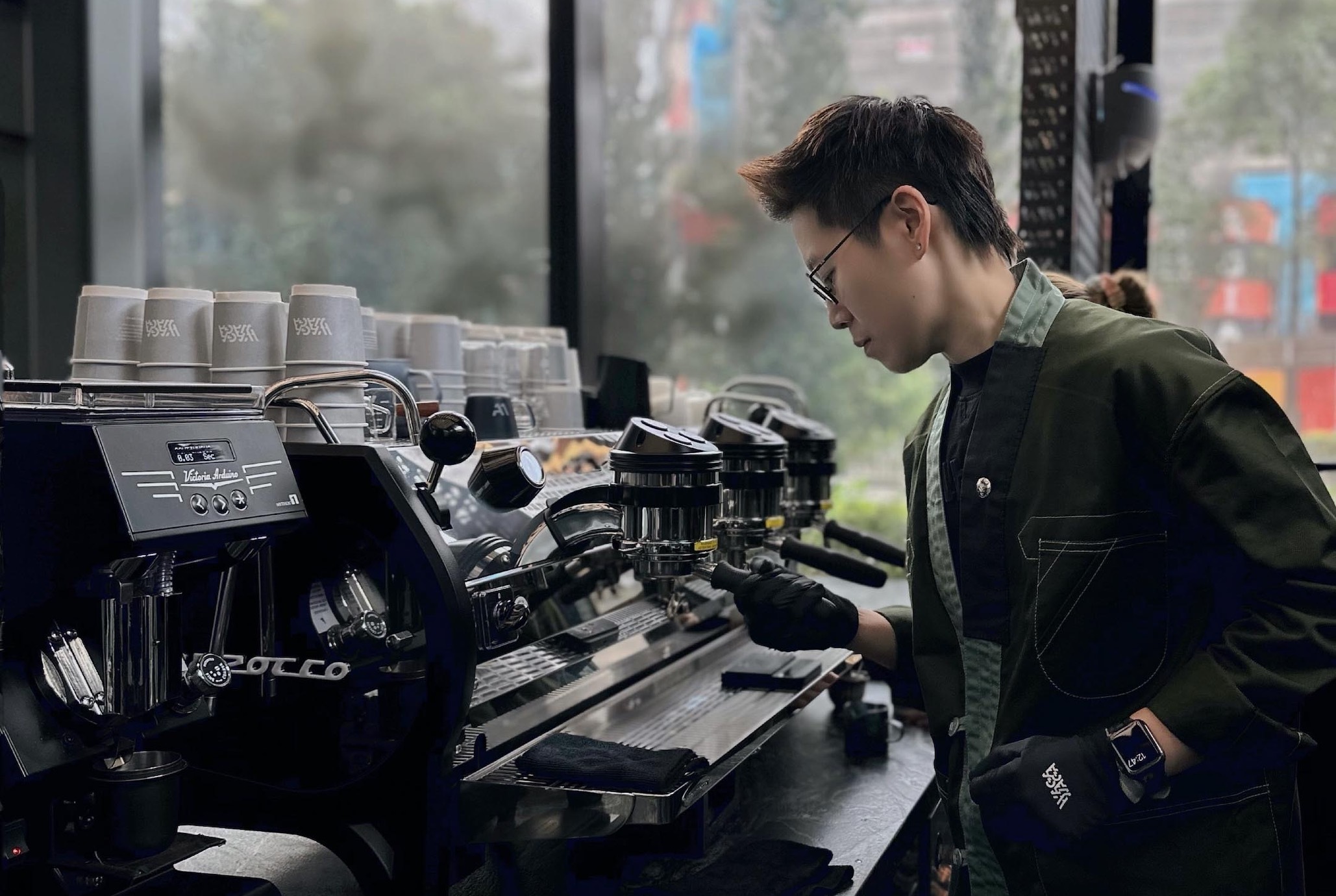 Why should people care about drinking at local coffee shops?
Junior: Because the people running most establishments genuinely care about their craft, and are genuinely excited to create an experience through – can't emphasise enough – hospitality. Across the globe, specialty coffee and coffee shops are developing and becoming better, and the scene in Singapore is no exception. Supporting local coffee shops will help Singaporeans develop a deeper appreciation for food and beverage, which is important for culture.
And real talk, people should patronise local coffee shops because it's tough to run businesses over here thanks to the high costs involved, so every bit of support helps!
Supporting local coffee shops is important for culture.
Elizabeth: This is such an important question. There are so many reasons but if I were to pick one, it would be for the sustainability of ethically sourced, quality coffee beans. Most local specialty coffee shops source their beans from roasters who liaise directly with cooperatives and farmers, which promotes fair trade practices, ensuring the farmers are being paid a fair price for their crops.
From the hand-picking of the coffee cherries to the time it is being served to our guests, each process is handled with much care and expertise. As such, supporting your local coffee shop ensures the sustainable cycle of coffee-growing industries from all over the world.
Sam: When you drink coffee at a local coffee shop, you are doing more than just getting a simple caffeine fix. You are in essence, supporting an entire supply chain that includes everyone from the barista to the cashier to the farmers that grow the coffee beans — so your cup of coffee actually contributes to their livelihood as well. You are also contributing to the cafe scene by supporting the craft of coffee-making and the baristas who've trained for years to select the best coffee beans and brew you a quality cup.
Take us at Waga Waga Den, for instance. We are trained to craft a cup that also expresses the best of a coffee bean's quality. So whether you order an oat milk latte, an espresso, or a cold brew, know that we have taken the time to select the right coffee bean for the right brewing method of coffee.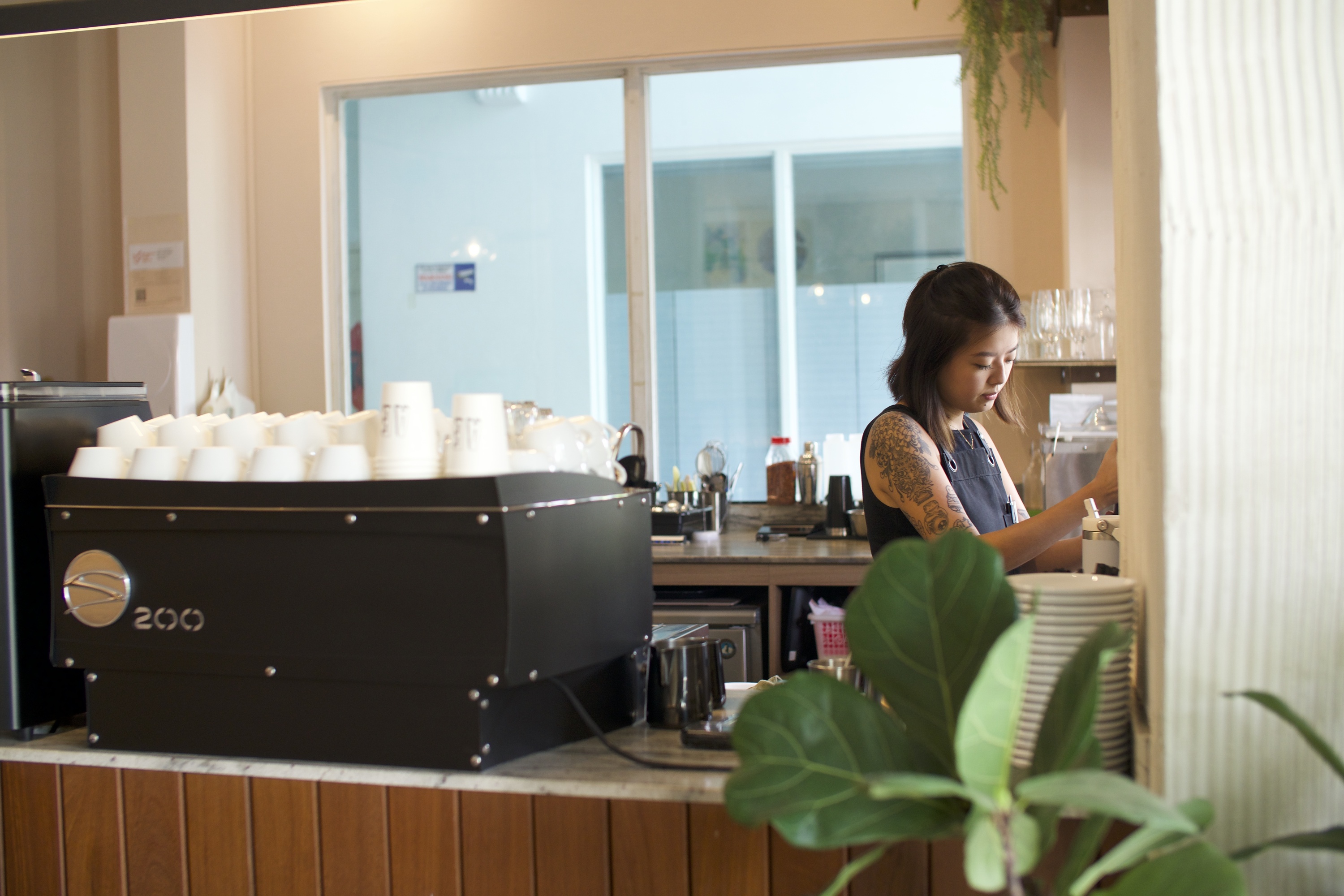 Is there anything about the coffee industry you'd like to see change?
Junior: I'd really like to see local roasters get a bigger spotlight because they really do a lot of great work.
Elizabeth: After the COVID restrictions were lifted, I noticed an increase in events that help bridge the gap between different communities in the coffee industry. It even extends to home brewers and coffee enthusiasts. We're definitely headed in the right direction, though I believe we can do more to collaborate with our other independent, small business owners in Singapore, from industries outside of F&B.
Baristas are artists, too.
Sam: In all honesty, I'd like to see baristas earn the same respect as chefs, especially in terms of remuneration. We have, as a community, lost many skilled and knowledgeable people in the industry just because we pay pennies on the dollar for a head barista versus a head chef. We need to start encouraging, promoting and setting an example for this. Baristas are artists, too.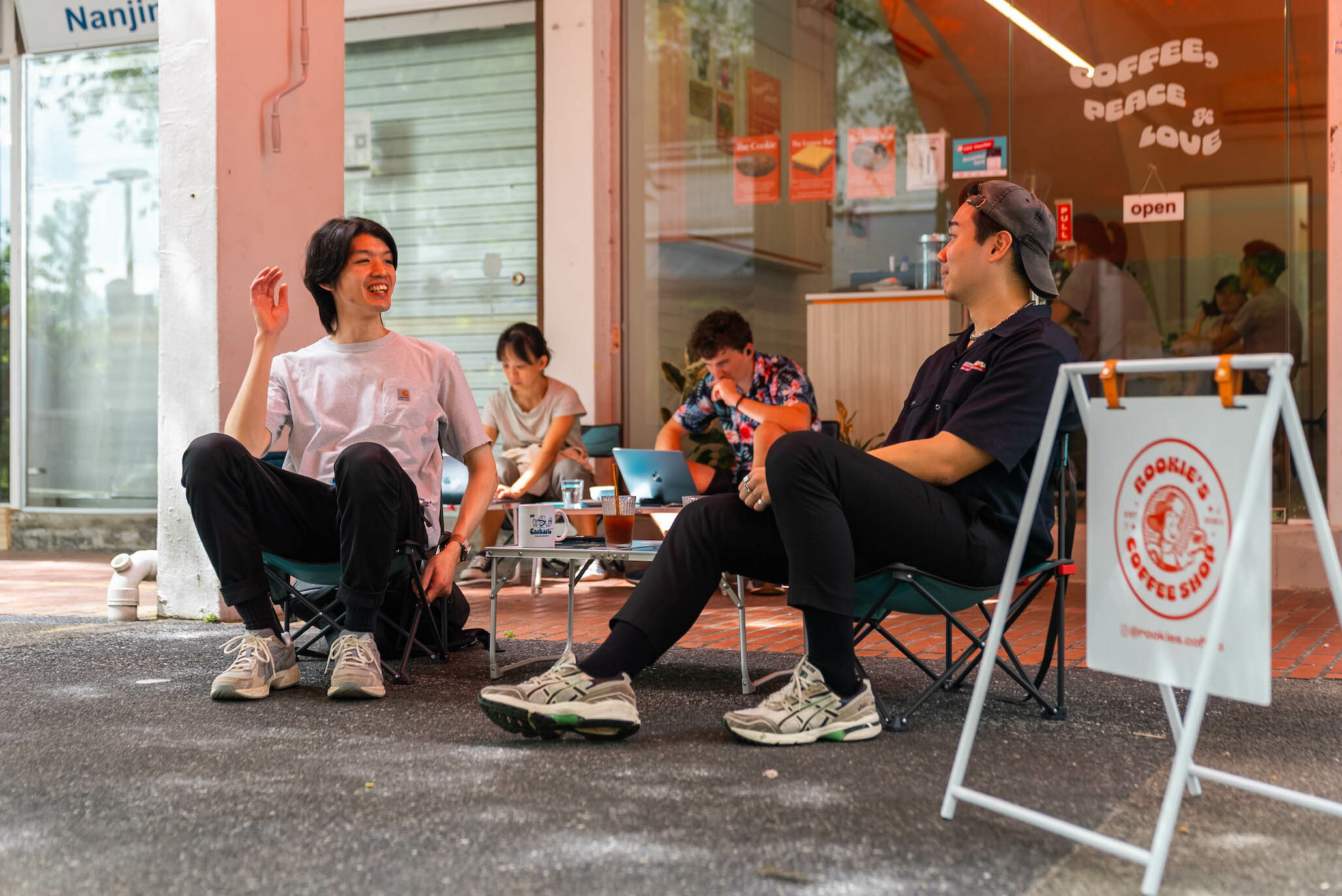 What is the funniest encounter you've ever experienced during service?
Junior: So this happened to me once at an old workplace. Someone ordered a flat white White and a hot black coffee, and when I served it to them, they asked, "which is the White and which is the Black?" despite the clear visual difference.
Elizabeth: Not too long ago, a customer was shocked that our bottled brews in the fridge were cold.
Sam: That would have to be that one time when I had a customer who asked for a cheese toast – with no cheese on it!