Carpenter Street has not seen a dull day since Neon Pigeon cooped up and called it it's home. And it is no secret that the well-loved modern izakaya likes to keep on its toes. So much so that now, an ex-Nobu executive chef, Sean Mell, helms the kitchen while the bar sees a new manager, Mario la Pietra, hailing from the award-winning Luggage Room Bar in Mayfair, London. Of course, the outfit still remains unapologetically grungy, with dim lights casting upon raw concrete finishings and boisterous graffiti art plastered on walls by local street artist Zero.
All eyes are on the iconic raw bar where small plates that highlight seasonal catch sling out by the minute. With your first bite, you should be able to pick out clear Nobu influences in Mell's cooking – think the iconic pairing of miso and cod. But the chef artist strays far away from being just another blatant copy and manages to stand on its own two feet. From paying homage to traditional Japanese cuisine to weaving in cheeky personal childhood anecdotes, each lip-smacking plate is plenty of fun to eat.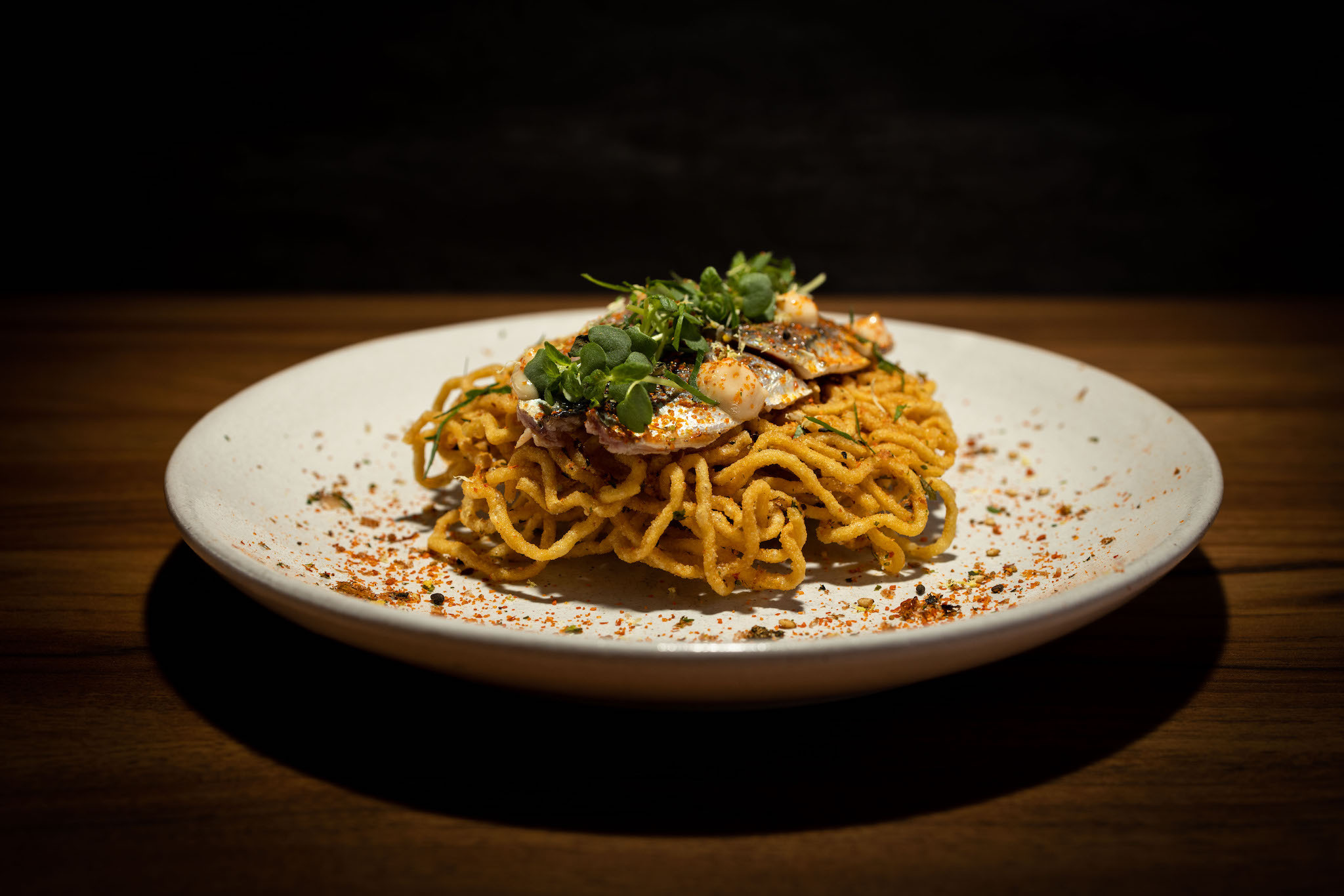 Expect to slurp on garlicky globules of roasted Amela tomatoes ($16) cleverly layered with Parmigiano dashi and cheese curd-like misozuke tofu over kombu toast – inspired by grilled cheese sandwiches and tomato soup made by Mell's mom. Another standout was the oily slivers of marinated sardines ($25) laid to rest atop crispy ramen and flavoured with miso tofu – inspired by Mell's ramen-eating childhood habits.
Fresh creations from the kitchen also feature a perfectly executed Chilean seabass ($39) lifted with dry miso, yuzu and truffles while a chunky smoked kurobuta katsu sando ($27) promises to satiate. Of course, OG favourites from the old menu remain untouchable. The well-loved Tokyo Hummus ($14) features blended edamame and curry chips, and is best enjoyed with a drink or two from Mario's cocktail repertoire.
Sip on the gin-based Japanese Drifter ($24) where the silky melon forward tipple is balanced with the tartness of lemon. For a smoky number, try the punchy Kambei's Anger, made with smoky mezcal, bourbon, and vermouth then perfumed with umeshu. As for the cocktail purists, feel free to ask for any straight-edged classics. Mario is more than happy (and capable) to shake up a solid tipple that teases your fancy.