Chef Pang Kok Keong has got quite a varied resume. He first gained attention for baking up dainty sweets at now-closed French patisserie Antoinette, before trading the oven for stoves as a hawker at Pang's Hakka Noodles. And now, his latest venture sees him turning up the heat at noodle bar Sichuan Alley, where he plays with tongue-numbing flavours to spice up the menu with new creations.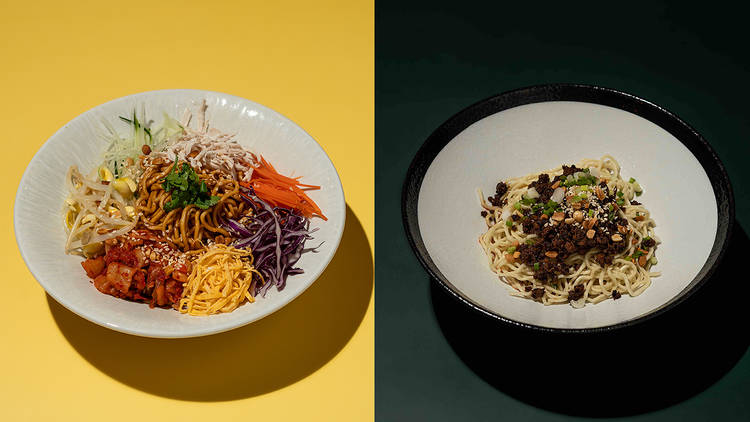 For a start, the chef reworked the noodle dough to develop a variant that is smoother, firmer in texture. It is then used in bowls of dan dan noodles ($9), topped with a spicy minced pork mixture that is fried over low heat to develop a crisp crunch. Pair it sides of fried pig intestines ($6.50), which are first simmered in a four-year-old braising liquid to remove any trace of funk, then stuffed with leeks for crunch and texture. Or try slices of pork liver ($5.50) that come marinated in a bewildering 'strange' sauce. Not that there is anything peculiar about it; the term is used to describe the weird but alluring (and delicious!) combination of flavours: spicy, sweet, saltish, sour, and moreish all at once.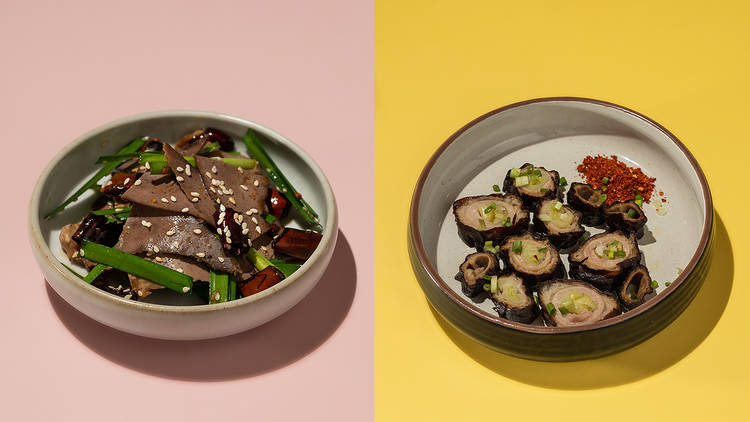 But away from the usual spice-scented dishes, the creative chef has also introduced a new-fangled approach to the food. Shredded chicken kimchi cold noodle ($9) takes its cues from Korean cooking, with strands tossed with sesame paste, aged vinegar, and tart kimchi slices; while red wine wagyu brisket with truffle foam ($25) taps into his French culinary background to create a bowl reminiscent of beef bourguignon. Cubes of wagyu brisket are first stewed overnight in red wine, along with fermented bean paste, then crowned with airy truffle foam.
He also ventures down familiar territory with two desserts – cakes served in a jar. Nice Smelling Thingy ($7) is a delightfully floral treat that comes layered with jasmine tea-scented mousse, fresh mangoes, snow fungus, and osmanthus flowers; and Got Salted Egg ($8) sees white lotus paste mousse topped with salted egg yolk sauce for a salty-sweet finish.