Skai is undoubtedly the penthouse living room of your dreams. Perched on the 70th floor of Swissotel the Stamford, it overlooks the civic district down from the Padang to Marina Bay. The spacious interiors take a literal leaf from the modern Japanese design book with green foliage and maple accents adorning the otherwise minimalistic but homey 130-seater venue. All that's left to do is to park yourself on a tall bar stool or cosy up to your date on one of Skai's many cushy sofas.
At the helm is newly appointed executive chef Seumas Smith who brings over a decade's worth of experience, cutting his teeth at some of the best kitchens around the world. Think Michelin-starred establishments such as Dinner by Heston Blumenthal in London and ION at Iniala Harbour House in Malta. But he is no stranger to Singapore where he once helmed the kitchens of familiar names like Maggie Joans, Moosehead Kitchen and Esquina prior to his overseas endeavours.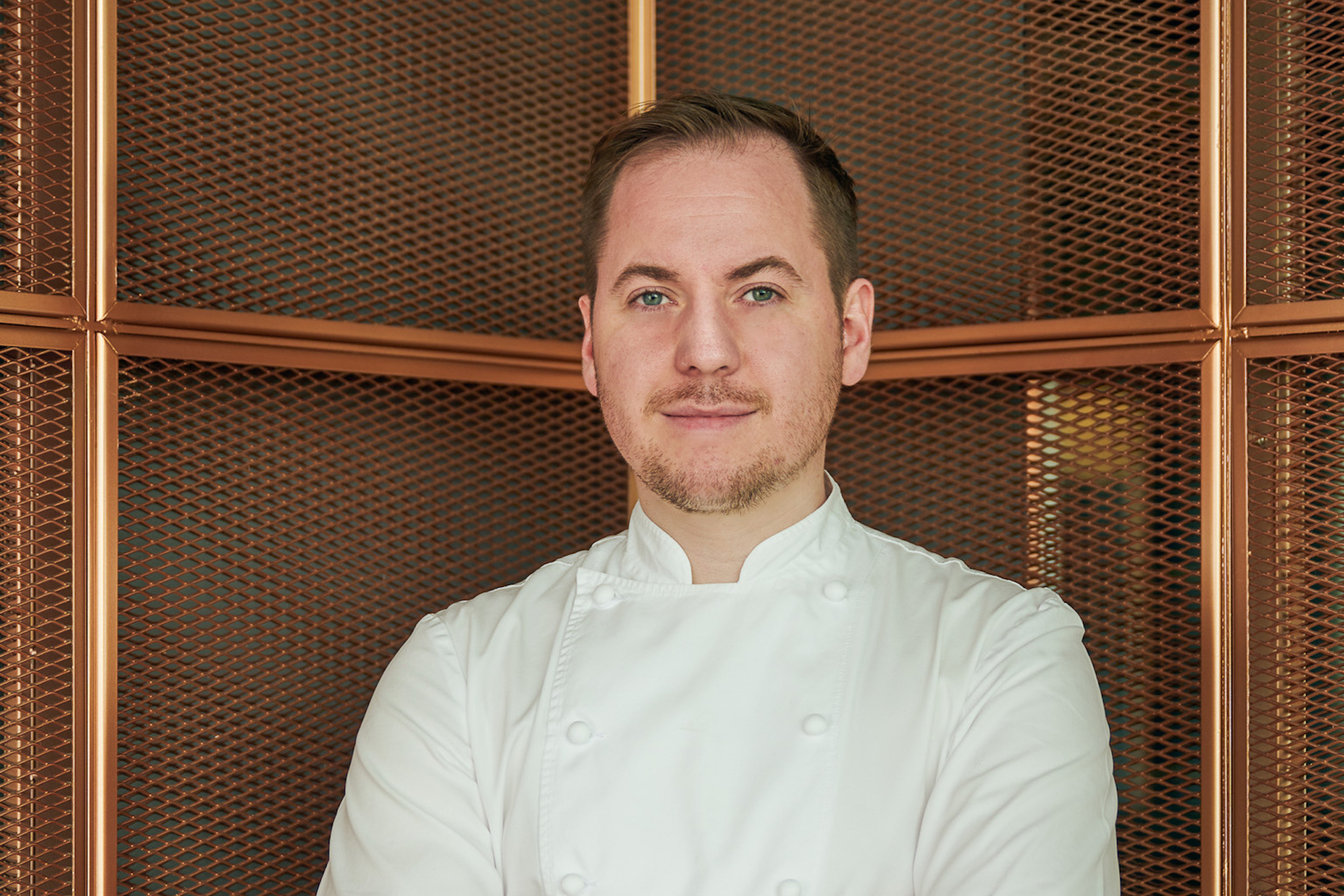 With Smith's homecoming comes the promise to elevate Skai's culinary landscape to greater heights. And boy, does it show on his plates. The starters carry a strong seafood theme showcasing his subtle Japanese sensibilities and the delicate use of the binchotan grill. Botan Ebi ($36) is gently grilled till succulent and rounded up by juicy Japanese heirloom tomatoes and its consomme to deliver a fresh burst of sweet and tart sensations.
Hokkaido scallops ($42) are masterfully seared and paired with a velvety miso beurre blanc and fresh barbecued peas. Thick cuts of firm-textured dry-aged Shima Aji (striped jack) are first cured then lightly torched ($34), and served with citrusy ponzu sauce, housemade yuzu kosho and finger lime.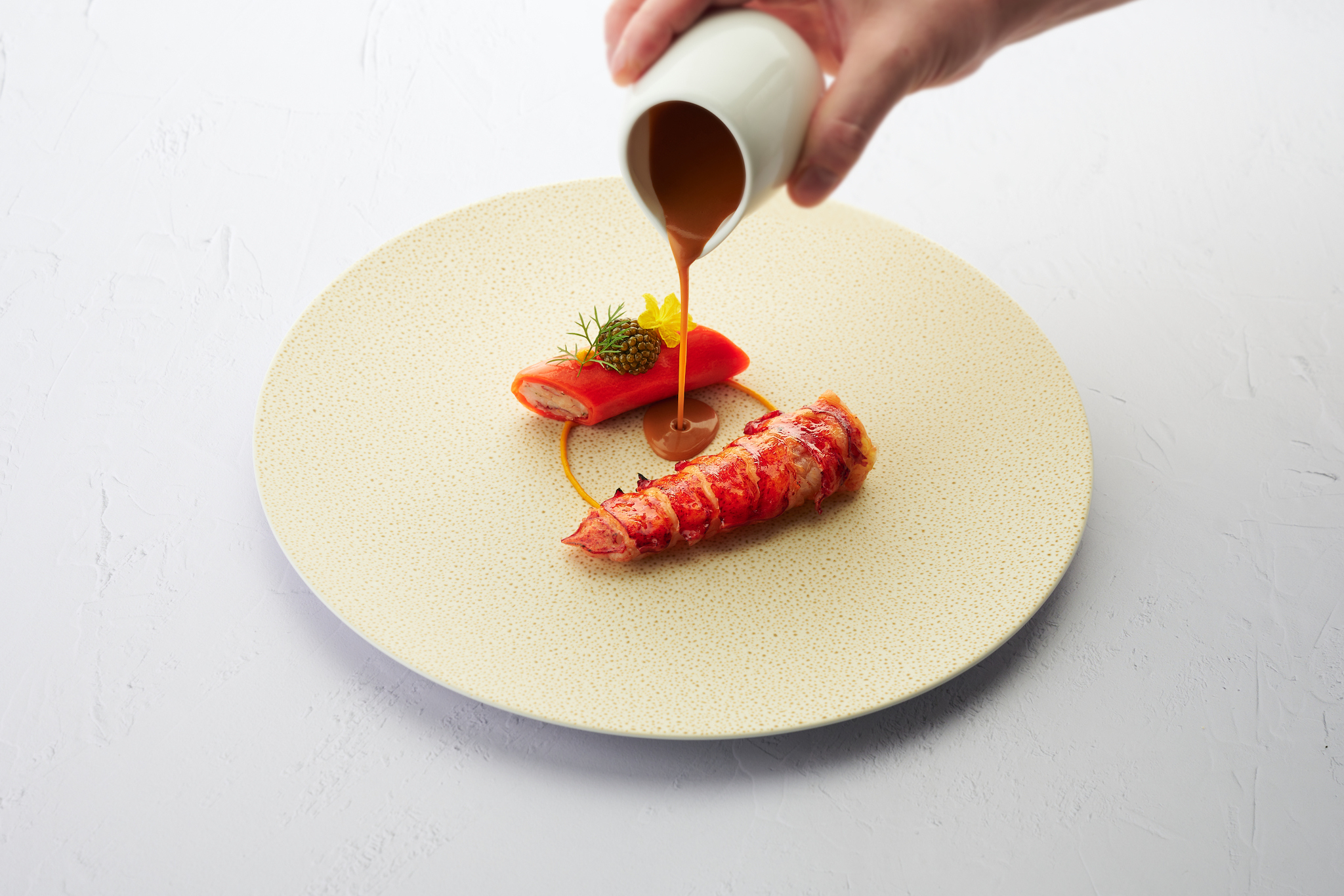 Smith's signature, however, is the BBQ Brittany Blue Lobster ($108). For what money can buy, it is well worth the splurge. The thought of brown butter-brushed lobster tails and claws cooked low and slow over binchotan charcoal is enough to make us salivate and lust for more. The smoke-kissed crustacean is emboldened by carrot purée, N25 kaluga caviar, and fennel fronds while the pour-over of a robust lobster head potion gels the entire dish together.
For meat-loving folks, Skai's DNA as a contemporary grill remains resolute. And Smith's dedication to sourcing exceptional meats around the globe now sees a focused menu offering esteemed cuts from Australian and Japanese producers. From down under, the Westholme Wagyu bone-in prime rib ($288 for two persons) is an evenly marbled treat that is intensely beefy and ultra-tender. But if you're watching your pursestrings, go with the value-for-money Westholme Wagyu flat iron ($78), a leaner but no less delicious piece of steak.
For beef connoisseurs, the A5 Saga Wagyu ($165) is one that needs no introduction. Known to cut like butter and for the smokiness it adopts from the Josper grill, this luxurious slab is guaranteed to envelop the palate from the first bite. All steaks are expertly finished in the Josper oven and come with your choice of sauce and side. We recommend the good ole mushroom ketchup and the sensational four-peppercorn sauce as well as an order of the classic triple-cooked chips ($9).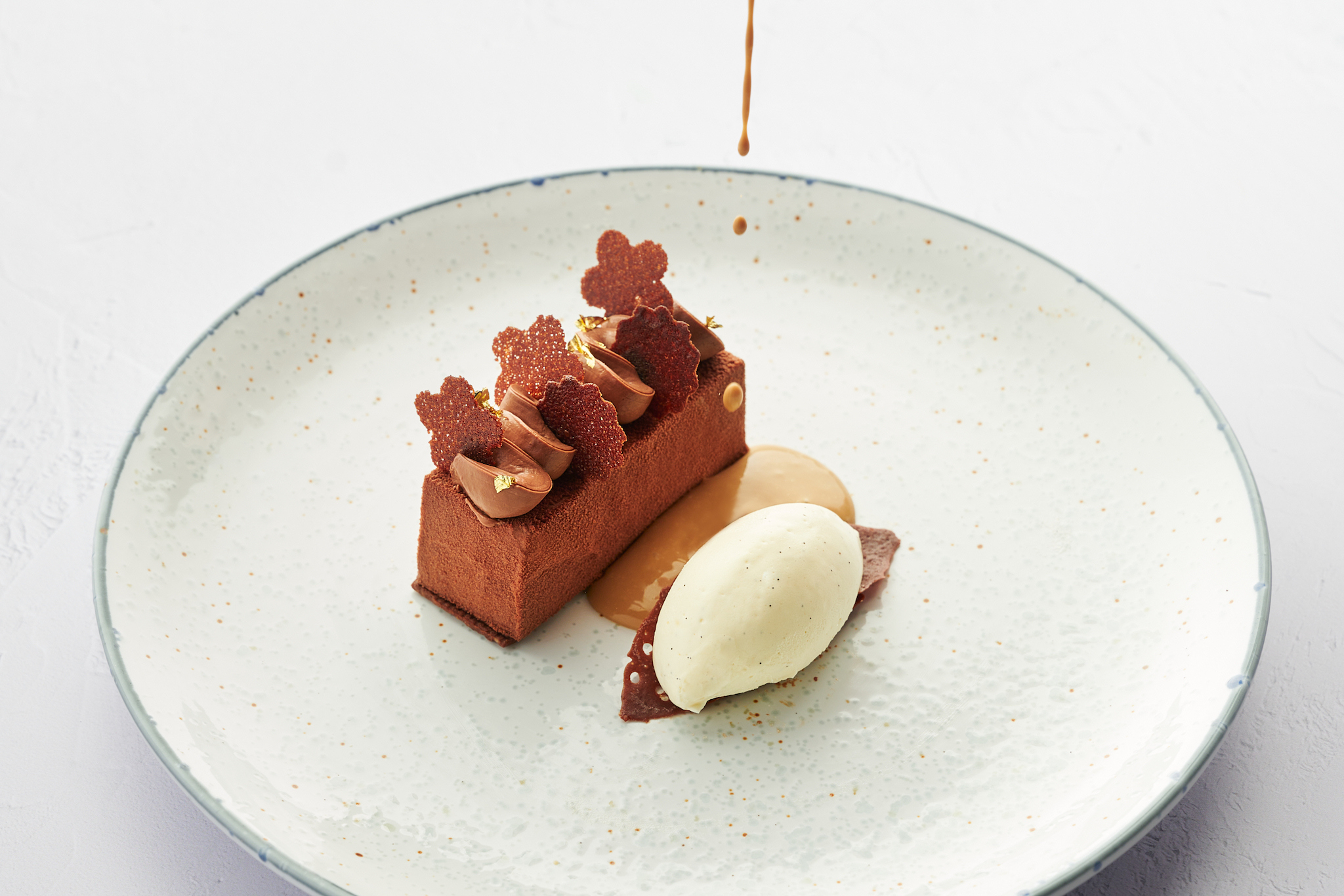 Dessert isn't an afterthought, either. The dainty creations manage to tempt even after the fulfilling mains. Clean the palate with the refreshing Greek yoghurt sorbet ($18) bejewelled with berries or end on a high note with the decadent Araguani chocolate ($24) that features 72 percent chocolate ganache with dulce de leche creme. Alas, it is safe to say that with Smith around, you're going to be in good hands every time you head up to dine among the clouds.