Taste test: canned coffee (mocha)
We put five popular canned coffees to the test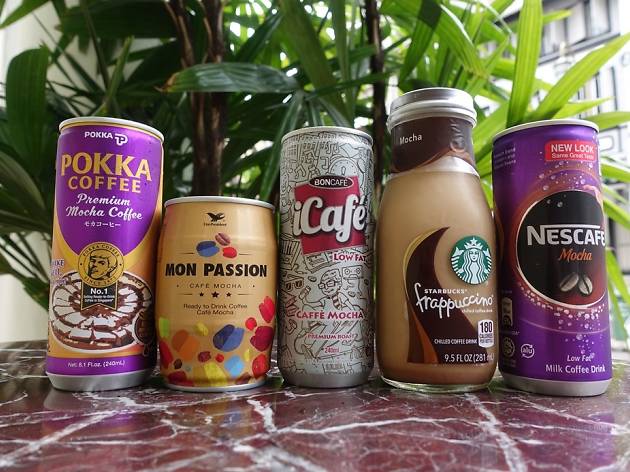 1: Uni-President Mon Passion Café Mocha ($1.95/235ml)
The can screams 'barista-certified 100% premium Arabica beans', so our expectations were raised. Thankfully, the French-style coffee is well balanced, with a strong roasted flavour that will perk you up. You'll pay for it, though – it's almost twice the price of the cheapest can.
2: Boncafé iCafé caffè mocha ($1/240ml)
We'll be honest: besides the winner, nothing stood out. But Boncafé's redeeming factor is its mild sweetness.
3: NESCAFÉ milk coffee mocha ($1/240ml)
It tastes – and looks – more like a malty chocolate beverage than coffee, even though it claims to use a premium blend of Arabica and Robusta beans.
4: Starbucks bottled mocha Frappuccino coffee drink ($2.80/281ml)
You'll get energy from the sugar and not the caffeine. The taste of condensed milk overwhelms everything else. We'll stick to the real deal, thanks.
5: Pokka Premium Mocha Coffee ($1/240ml)
Never mind the 'real brewed coffee' tag on the can – the first sip had us scrunching our faces at the chemical-y taste. That's a resounding 'no'.