Most tempura joints in Singapore offer one of two varieties: as affordable tendon bowls, or premium set menus at high-end Japanese restaurants. But Japanese specialty chain Makino Tempura – which opens its first outpost in Singapore – provides a well-priced mix of both. Expect stuffed tendon bowls, alongside freshly fried tempura served course by course to ensure maximum enjoyment.
Hailing from Japan, the local outpost imports the same flour and dashi used in all their Tempura Makino outlets. Okinawan egg is then added to the mix to create its signature airy batter. Grab a seat at a cosy dining booth, or pull up a chair at the wood-clad counter and watch the chefs fry up fresh batches of golden parcels.
Set meals provide variety in a bowl, each with varying permutations of seafood and vegetables. Tendon special ($25) comes with prawns, anago, squid, Japanese whiting, pumpkin, and more, served atop fluffy grains. Choose to swap the warm rice for cool strands of soba ($25), or indulge in the executive bento ($32) that features additions of thick-cut sashimi and an appetiser.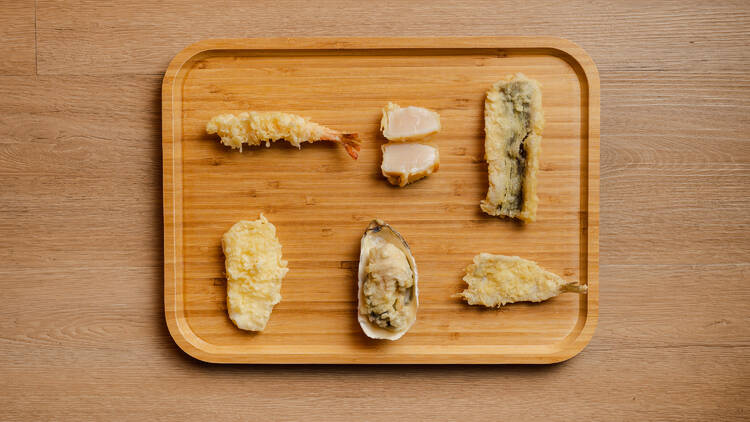 More than just tendon bowls, expect to find 'tsudoage-style' or freshly fried tempura, served course by course to ensure maximum enjoyment. The range expands beyond the standard fare to include special finds and prized treats. Plump oysters ($3.80) are bursting with brine from the sea, and rolled seaweed is stuffed with generous dollops of mentai ($6.80) that makes for a decadent, umami-laden mouthful. Cleanse the palette with bites of complimentary yuzu daikon, then continue indulging in fat discs of scallops ($6.80), firm and sweet; and tender chicken fillet ($5.80). From the vegetable section, crunchy asparagus is wrapped with bacon ($4.80) then coated in batter and fried, and Hokkaido maitake ($2) offers a meaty bite. Another must-try: Okinawan mozuku seaweed ($5.80), a delicacy well-loved for its slippery texture.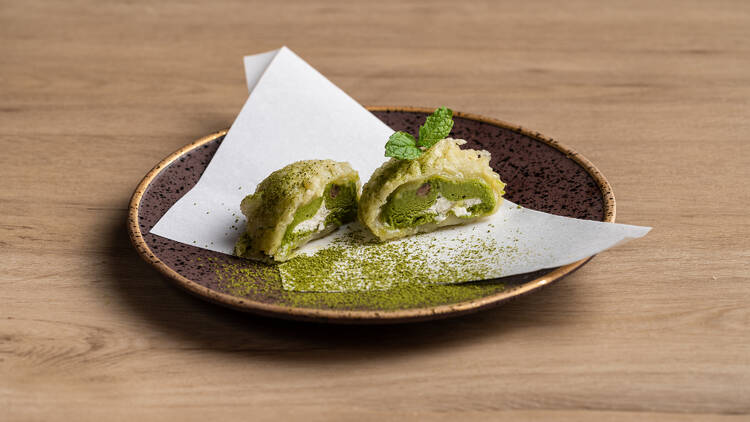 Sip on a range of beer, sake, and shochu to quench a thirst, before moving onto the final course. And yes, even desserts are given a light coat of flour. Sweet potato tempura is paired with hojicha ice cream ($5.80); and mochi ($4.80), filled with matcha ice cream, is lightly fried before serving to create a cool bite of crispy, chewy fun.