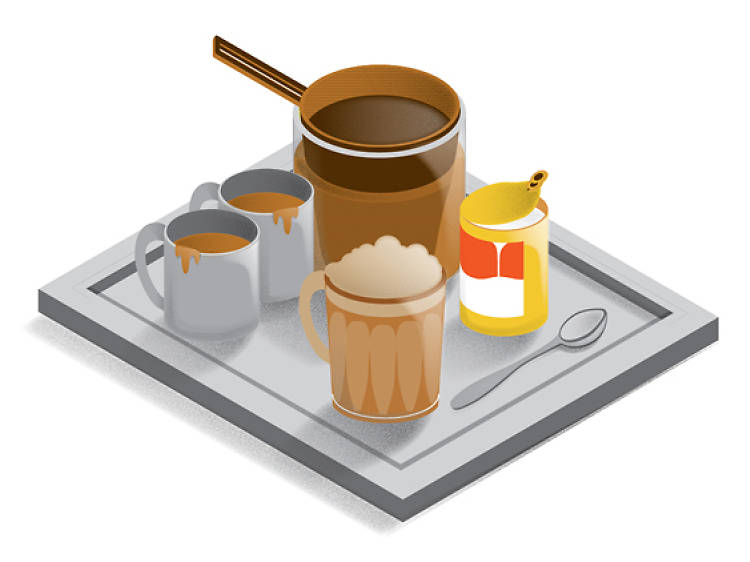 Manned by Zamir Ahmad, the No Name Teh Sarabat Stall is an icon. The tea master 'pulled' tea for 36 years on Baghdad Street before he retired in December. The business is now run by his nephew, Mohammad Asgar – the only person who knows Zamir's top-secret formula. "We've done tea all our lives," muses Asgar and it shows as the teh here is as authentic as it gets.
THE TEAS Regular teh ($1.10), ginger teh ($1.20), masala teh ($1.60).
THE PROCESS Asgar says his tea-brewing "style is different" and "that is what makes the difference". He uses a secret paste of black tea leaves and powder, which is placed in a tea sock. Boiling water is poured through the sock and collected in a tin container before it is re-poured through the sock. The process is repeated two or three times until the desired consistency is achieved. After adding in milk, the tea is pulled and transferred back and forth between two cups creating a perfectly foamy cup of satisfying teh. Everything is freshly made here, including the masala, a mixture of aromatic spices, and the ginger paste that Asgar grinds daily. It's added right at the end to give the ginger teh a kick of spice. Sip and savour this milky tea that's our local heritage in a cup.