Among the Italian-inspired creations that The Cicheti Group is known for, pizza has always been closest to the heart of chef-owner Lim Yew Aun. Slinging dough and making playful pies was all he wanted to do. And some 10 years later, his dream is finally coming true, in the form of Wild Child Pizzette: a cosy 36-seater pizzeria where flour, water, yeast – and fresh ideas – are mixed to create unconventional plates.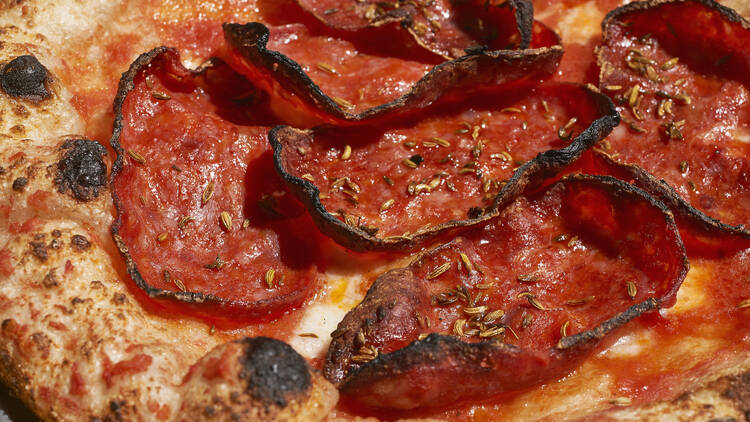 It begins with a 10-inch canvas, a chewy Naples-style base made deliberately smaller so over-ordering won't pose as an issue. Over three days of fermentation is required to make the dough, which can then come assembled with bagna cauda, pickled onions, and kale ($18.50) that crisp up in the oven; a trio of cheeses ($19) that omits the funky gorgonzola for a pleasant creaminess; and circles of salami finished with Sichuan chilli honey for a tongue-tingly hit of spice.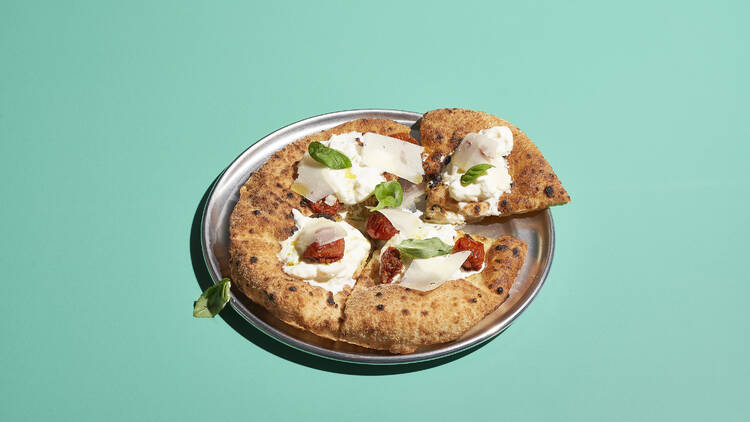 There are no walls surrounding the kitchen, which means you might catch a glimpse of the action, or even feel the heat from the wood-fired oven. After developing a crusty char, each pie gets served directly from pizza paddle to plate – and in all its steamy, crusty goodness. Sometimes, the dough might even make a detour to the deep fryer, creating a warm, crispy base that is quickly finished with spoonfuls of stracciatella (they reach the table semi-melted and gooey) and studded with pops of tomatoes ($21). And don't discard the crust just yet. Try requesting for some crack oil (it's on the house, we asked) to dip the leftover dough with. The sauce, made using trimmings from the restaurant's other dishes, is a flavour bomb of spice and umami.
Beyond savoury pies, the dough also gets worked into a Bikini sandwich ($18.50) that comes stuffed with slow-braised beef cheek and cheeses. Another highlight: porchetta-inspired kurobuta ($17/$31) that tastes more like local roasted pork belly with its additive crackling. And to match with the fun bites and vibes, sip on a quirky and delightful beverage program that ranges from the umami-laden Akishika Motoshibori ($16/$128) to pilsner by the Garage Project ($10).