Find me a date: Shawn and Geraldine
These city kids ditched Tinder and let us play matchmaker. Here's a blow-by-blow of their blind date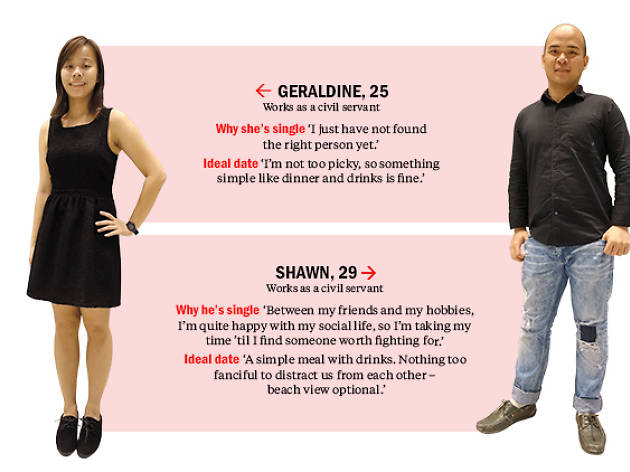 The date: our daters had a meal at Me@OUE
First impression
Geraldine: 'He was not what I was expecting but he seemed friendly and approachable.'
Shawn: 'Her voice was very deep, which shocked me. I think she's a very pleasant girl.'
Chemistry
Geraldine: 'He was very easy to talk to and the conversation flowed. We even talked about previous relationships.'
Shawn: 'I was a bit nervous because the place was a bit atas and I was worried that she expected a lot. But I think we got along.'
Awkward moment
Geraldine: 'Not really, at least not on my side.'
Shawn: 'I would say none. The date went well.'
Afterwards
Geraldine: 'We took a walk because he wanted to check out i Light Marina Bay.'
Shawn: 'Her shoes were hurting her, so she walked barefoot. I felt bad, so I took off my shoes, too, so that she wouldn't feel weird.'
Verdict
Geraldine: ♥♥♥ 'Overall, the date was good but I think we'll only work out as friends. Our hobbies are not that similar.'
Shawn: ♥♥♥♥♥ 'I think she's really down to earth and someone I can click with. I appreciated that she made the effort to dress up for our date.'

The atmosphere
'The restaurant had an amazing view and I was impressed that every course was paired with wine.' – Geraldine

The food
'The food was great! My main course of wagyu beef had the perfect doneness, which is not something a lot of restaurants get right.'– Shawn

The drinks
'I had a tequila-based cocktail called Kiss Me, which suited my palate because I like sour drinks.' – Shawn
Geraldine and Shawn were paired up by Lunch Actually
According to Joy Tay, a senior dating consultant at Lunch Actually, Shawn and Geraldine ticked each other's boxes in terms of preferred age, height and religion.
Shawn is a lively extrovert who enjoys outdoor activities. He's easy to talk to, which is something Geraldine looks for in a potential partner. And with Geraldine's carefree and fun-loving personality, she's always up for new experiences. Joy believes that Shawn's large social circles and energetic lifestyle can bring out Geraldine's adventurous side.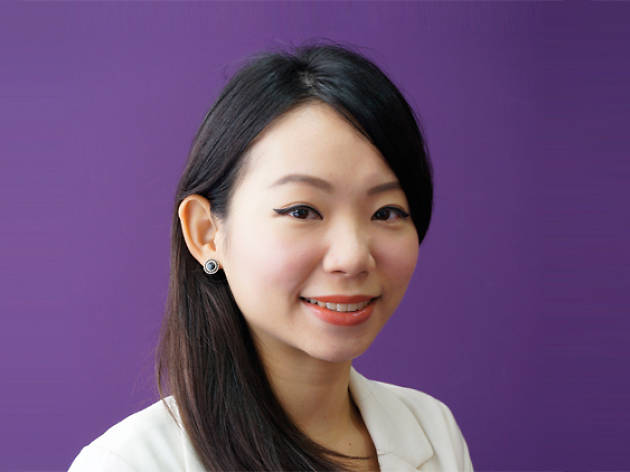 'I'm thrilled to hear that they had a pleasant experience on their first date!
'I would encourage them to have an open mind and keep in touch, as one date is not enough to truly get to know a person. It takes time to build friendship, and ultimately, a great relationship.' – Joy Tay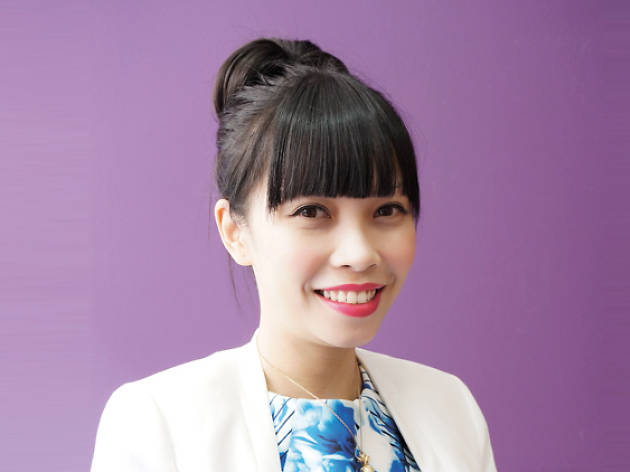 From Katheryn Fock, date and image coach at Lunch Actually:
Opposites attract
'It sounds like Geraldine and Shawn had a lovely time. It's always good to catch up for a second date if you've enjoyed your first date. And couples don't always need to have similar hobbies. Sometimes, opposites attract!'
Keep the convo light
'While it's great that they are comfortable talking about their past relationships, we'd advise to keep the conversation light-hearted. Avoid sensitive topics like exes, politics or sex – those can come later on.'
Want Lunch Actually to find you a date?
Lunch Actually is Asia's first and largest dating company. It has 13 years of matchmaking experience setting people up on dates.
Sign up for a private profiling session with its friendly dating consultants: visit lunchactually.com/timeout or call 6532 0010 to see if you're eligible to get twice the number of dates on any package.
More to explore