Chiara Ferragni takes on the scorching Anza-Borrego Desert
Watch the global fashion icon brave extreme conditions to nail a photoshoot for SK-II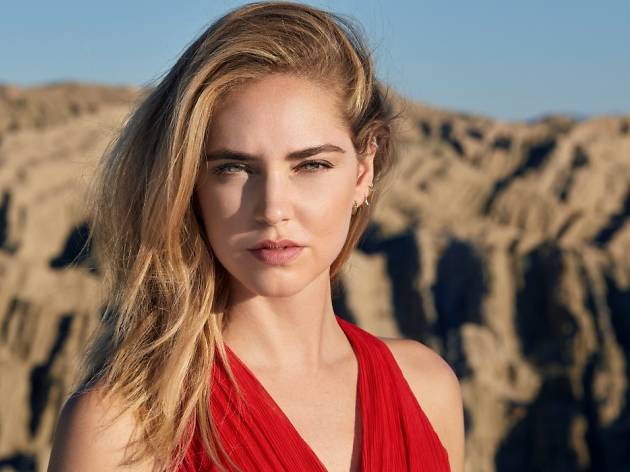 The Anza-Borrego Desert in southern California is one of the most arid places in the US. Temperatures can soar to 40ºC in the height of summer, as clouds all but evaporate. Yet you'll still find wildlife roaming the dunes, like the Peninsular Bighorn Sheep – and, now, one style icon: Chiara Ferragni.
Trekking under the baking sun is no easy feat even for the experienced, but Ferragni has swapped her heels for hiking boots all in the name of beauty. It was all part of the SK-II campaign, SK-II: 'Face the Wild, Face the Camera' Extreme Expedition Series, produced together with National Geographic. The fashion darling followed National Geographic Young Explorer Hannah Reyes through miles of parched lands, exploring the ancient topography of the scorching desert – all the while battling dehydration, dizziness and dry heat.
Not that Ferragni had a problem with the weather. 'I love visiting new places, and this was definitely an incredible opportunity that I could not miss,' she says. 'I was not afraid of the physical challenges as I love going for long walks. And to experience it all in an extreme condition was even more exciting.'
But the real test only lay at the end of the trek: an on-location photoshoot with celebrity fashion photographer Jesper Mcilroy. And Ferragni's (not-so) secret weapon for glowing, camera-ready skin? A bottle of SK-II Facial Treatment Essence.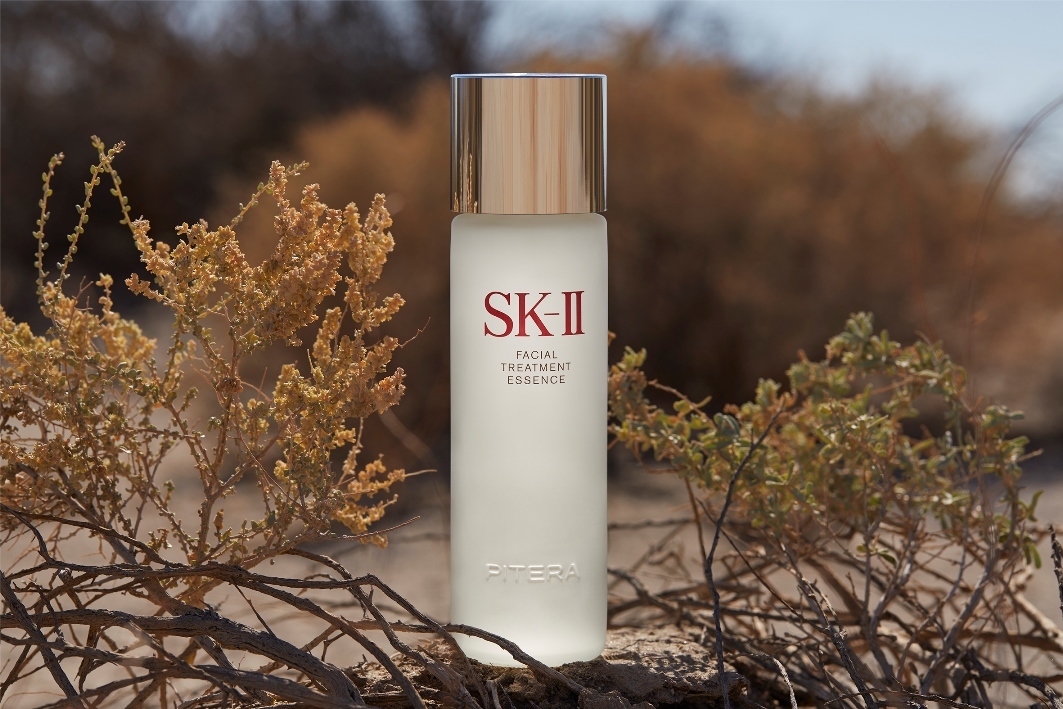 'As excited as I was about embarking on a new project and adventure, I was worried about keeping my skin hydrated and protected given the extreme conditions. The SK-II Facial Treatment Essence really helped me keep my face hydrated and glowing throughout the expedition,' she explains.
It's thanks to the key ingredient in the Facial Treatment Essence: Pitera. Hot and dry conditions, like those Ferragni had to combat, strip moisture from the skin, weaken skin barrier functions and hasten the formation of wrinkles. But with more than 50 micro-nutrients, Pitera helps stimulate the skin's natural functions to stay fresh and crystal clear – yep, even in a desert.
Watch Chiara Ferragni's SK-II: 'Face the Wild, Face the Camera' Extreme Expedition Series video below.