Interview with MATTER
New local label MATTER boasts of an eclectic style and aspires to do a world of good. Benita Lee talks to co-founder Renyung Ho to learn more about the story behind the brand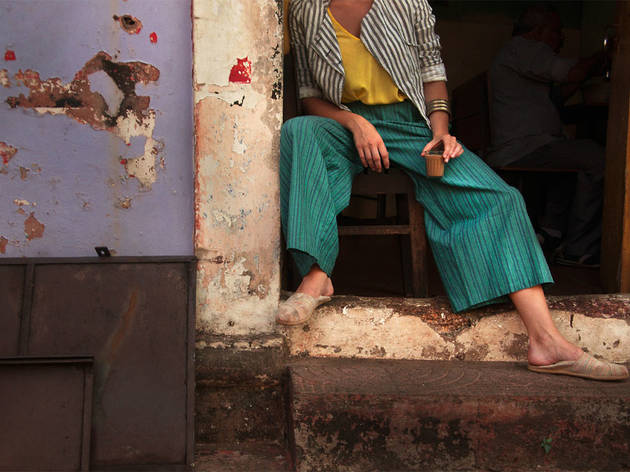 1/3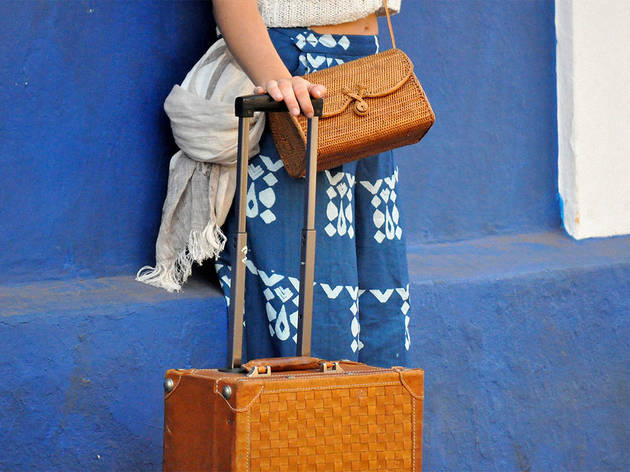 2/3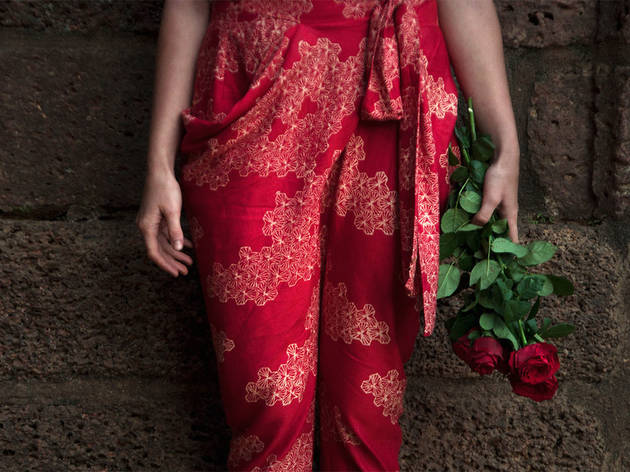 3/3
One of the rising crop of Singaporean designer labels merging style with socially conscious motives, MATTER is based locally and has production partners in the artisan communities of Rajasthan, India. Officially launched exclusively online last month, their debut edition is titled 'Freedom' and zooms in on women's pants in a variety of fabrics, prints and styles (like the cropped wideleg, reworked harem and sideswept dhoti). Here, co-founder Renyung Ho explains how her worldwide travels have inspired the label and the clothes.

What's the story behind MATTER?
It started as an idea with a friend while we were both working in Mexico a few years ago. We had multiple conversations about merging our love for travel and creating positive impact in the communities we discovered, and would often seek out unique textiles in places we visited. The colours, stories and significance behind the patterns always inspired us, as well as meeting the women who created these fabrics.

MATTER is about returning to the basics of what connects us all globally, what unites us as humans – our stories, crafts and values. The message is to find out where and why something is made – we will make better choices for ourselves and the world when we know those stories.

Tell us about some of your travels and how they influenced MATTER.
There was one trip to Sapa Valley, Vietnam, where I was reading a book called Start Something that Matters, which is a good motivational read for anyone wanting to do good. I met these three girls who were selling embroidered bookmarks their mother had taught them how to do, in order to make enough money to go to school. These were some keystone experiences that influenced my desire to combine fabric, impact and travel into one venture.

The catalyst for MATTER came this year when I, together with my husband (then fiancé), embarked on an adventure-fundraising road trip down the western coast of India. We drove 3,000km over two weeks on a three-wheeler auto rickshaw, and raised funds for four charities in India dealing with basic needs like water, education and nature. Through a series of serendipitous introductions as well as knocking on several doors, I learned the technique of block printing, one of the oldest means of communication and full of symbolic heritage prints.

You've just debuted 'Freedom' – what inspired that?
We decided to name the first edition 'Freedom', as MATTER is inspired by the free-spirited and strives toward expanding the economic freedom of textile artisans we partner with. Plus, there is still something slightly rebellious about women wearing pants. It suggests a woman in control, living her life and having her adventures. Those are the women who inspire us at MATTER.

What are some of your more notable pant designs?
For our first edition, we worked with Lisanne Stoop, an Amsterdam-born, Singapore-based fashion designer. A lot of our designs are inspired by what already exists, time-tested styles of pants, as well as heritage prints and motifs that have been used for centuries. Our philosophy is about creating connections between past and present, and not just creating something for the sake of originality. The real life design and testing of the pants also translated into versatile pieces that had no zips to snag or rust, with flexible closures that adjust to your body and situation – as adaptable as the women who wear them, who are free to wear them however they like.

So what's next for MATTER?
We've had a surprising number of enquiries from men pleading with us to provide them alternatives to their jeans, bermudas and board shorts. There's a lot of room to play with in the pants department; that said, the next thing we look into would probably be scarves and simple one-size tops or throws, which always work well in a traveler's suitcase. After that, it would probably be bags!

Visit www.matterprints.com to browse their collection.