Ten of the best street markets in Hong Kong
Here are some of the best places in Hong Kong to get your shopping fix at a bargain.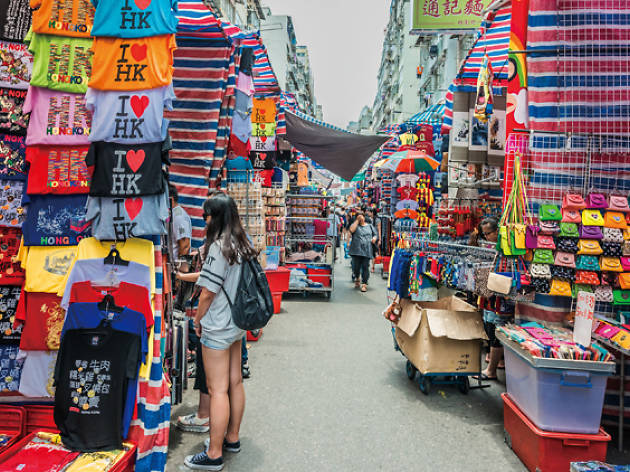 Hong Kong's street market culture is well known everywhere. Heck, it's why anyone even goes there anymore. Here, we've compiled a hall of fame of sorts: the most iconic markets in Hong Kong.
1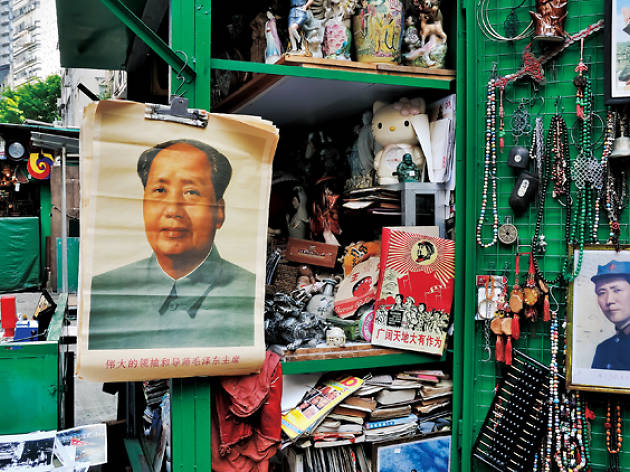 Cat Street antique market
There's more to Cat Street than just antiques. During the colonial period, the street was a market for stolen items – referred to as 'rat goods' in Cantonese. Cats search out rats, and therefore it's the customers that Cat Street market is named after. The stalls are clustered together along the street. Chairman Mao figurines, brass Buddha statues, old coins and ceramic vases conjure up images of Hong Kong's past. Not somewhere to look for Antiques Roadshow-style undervalued heirlooms, rather a place for tourists in search of an exotic souvenir, you can still bag a decent trinket if you know what you're after.

Hollywood Rd and Upper Lascar Rd, Sheung Wan.
2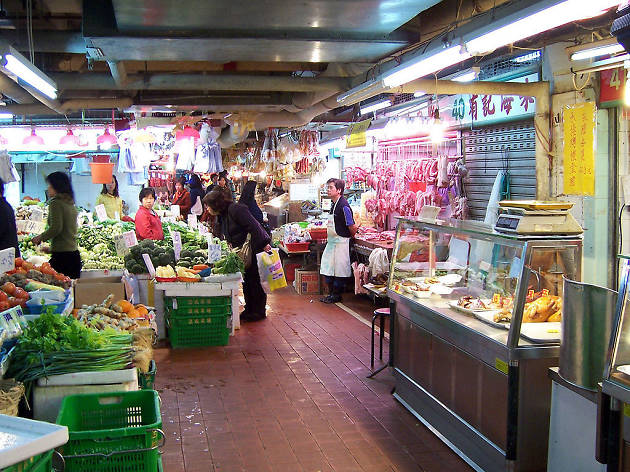 Kowloon City wet market
Famous for its high-grade pork, veggies and American beef stalls, Kowloon City's wet market is one of the city's best markets for picking up quality food. Stalls like Siu Tin Tin (stall M22), Tao Kee (stall V14) and Lee Fai Kee (stall M14) have won the hearts of numerous customers. So it should come as no surprise to bump into the odd celeb on the lookout for fresh produce, such as Chow Yun-fat himself.

102 Nga Tsin Wai Rd, Kowloon City.
3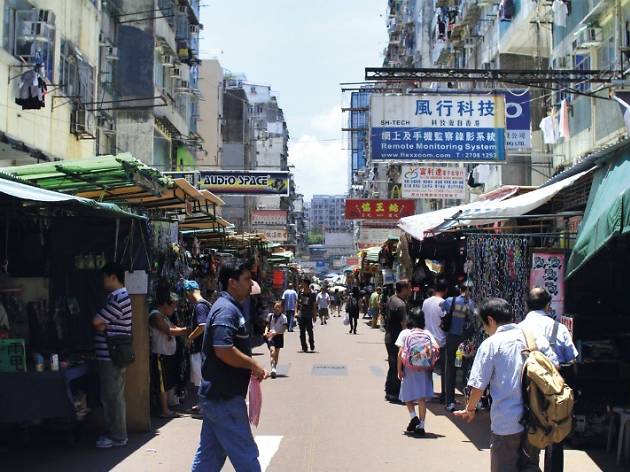 Ap Liu Street electronics market
This is a flea market for second-hand and low cost items, mainly audio-visual equipment, assorted electronic devices and mobile accessories. There are significant variations in price, which makes it worth visiting – the same phone case can range from $25 to $65 depending on the stall. Be a smart shopper: take your time and scour the market for the best value.

Ap Liu St, Sham Shui Po.
4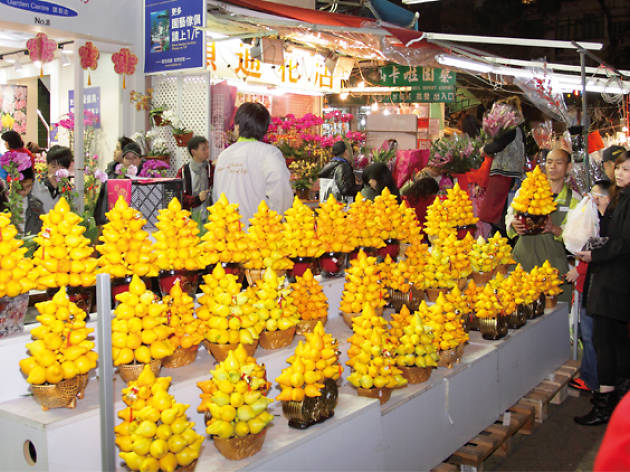 Flower Market
This colourful, highly fragrant flower market feels like a lush garden, decked out with flowers of every kind. In the build-up to Lunar New Year, the place fills with the varietals of plant that promise good luck, and families squeeze in looking to make a purchase that will guarantee their fortune for the next lunar cycle.

Flower Market Rd, Prince Edward.



5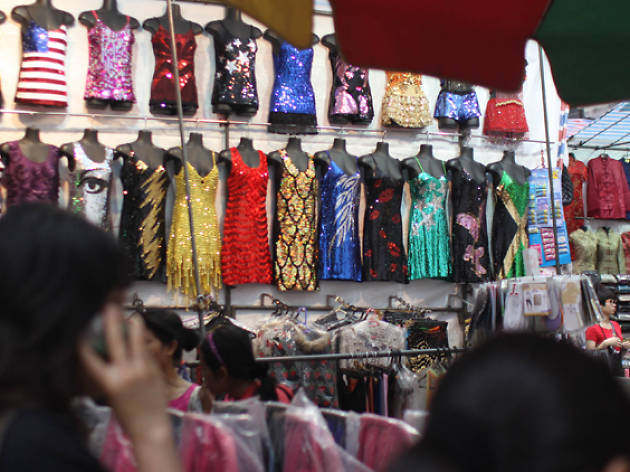 Ladies' Market
Want to buy brand name clothes and accessories for less? Dive into the Ladies' Market! That is, if you don't mind going about town decked out in Hugo Boos or Dolce&Banana. It's not all dodgy knock-offs though, there are plenty of simple and cheap clothes on offer, too. Sometimes, you can hunt down surprisingly decent products at bargain prices.

Tung Choi St, Mong Kok.
6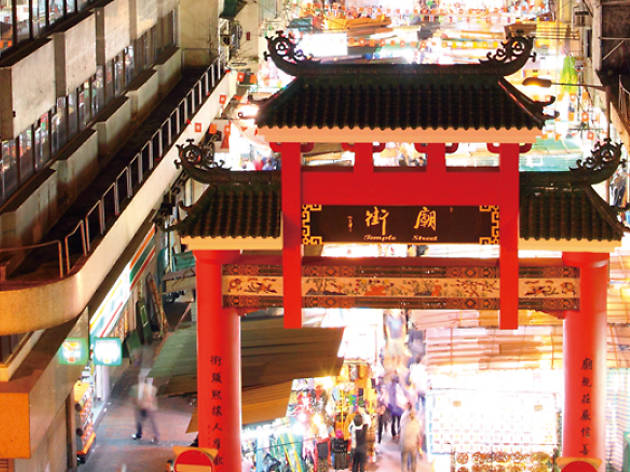 Temple Street night market
Unlike Bangkok or Taiwan, it's rare to find a night market in Hong Kong, a situation that gives instant fame to Temple Street. After the sun goes down, the stalls pop up. The tourists come for the 'I Heart HK' T-shirts and watches of dubious provenance, the locals to consult the fortune tellers.
Temple St, Yau Ma Tei.
7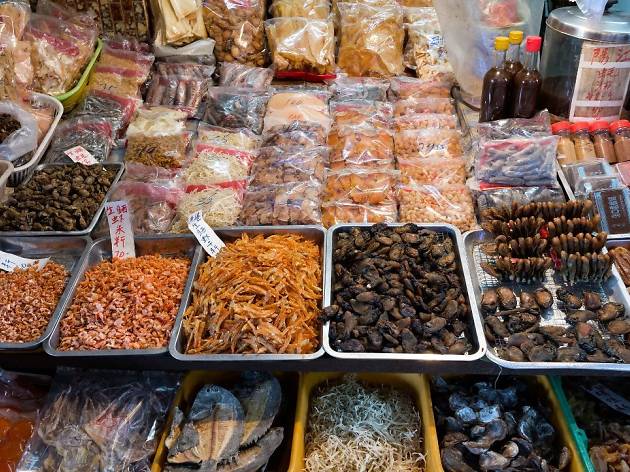 Dried seafood market
A street with a rich history (and smell), 50 years ago it was dominated by simple salted fish stalls. A cluster of high-end stores now sell dried abalone, scallop and sea cucumber occupying most of the street.

Des Voeux Rd W, Sheung Wan.
8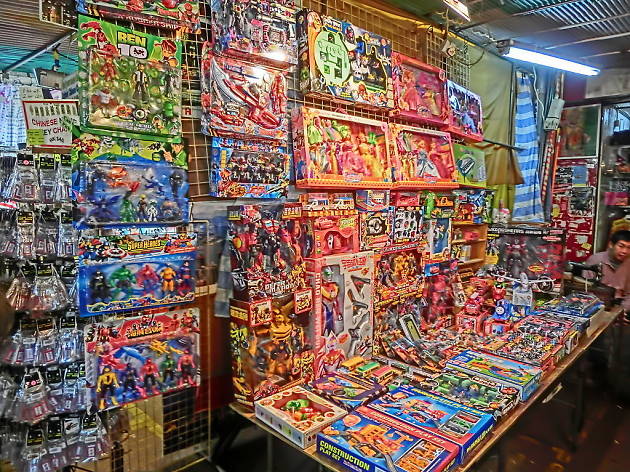 Tai Yuen Street toy market
Kids may be all about iPads and PS4s these days, but old fashioned toys haven't gone the way of the dinosaur just yet. Tai Yuen Street has a wide diversity of old fashioned toys, including classic ones like plastic beach balls and figurines.

Tai Yuen St, Wan Chai.

9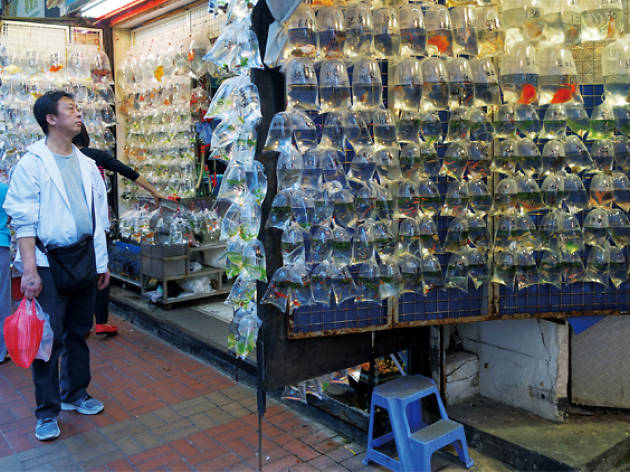 Tung Choi Street goldfish market
What it says on the tin. Goldfish are a symbol of good luck in Chinese culture, since the first character means 'gold' while the second sounds like 'jade'. Typically, the fish are displayed in either immense aquariums or little plastic bags hung at the entrance to stores. Besides these repositories of luck, colourful tropical species as well as full-on saltwater aquarium setups are also available.

Tung Choi St North, Mongkok.
10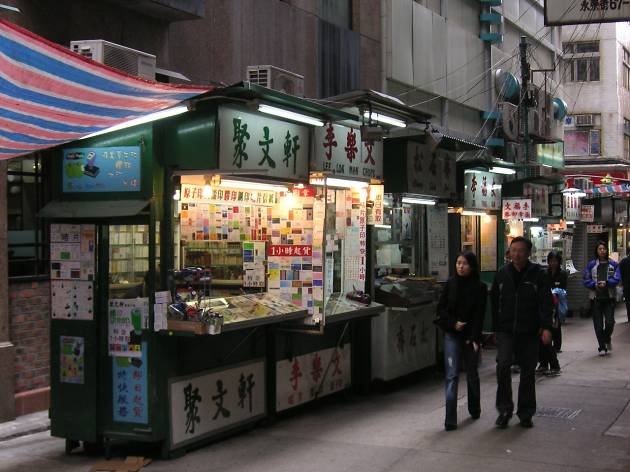 Chop Alley
Spanning from Connaught Road Central to Bonham Strand, 'Chop Alley' is 400m in length, with more than 20 vintage stalls specialising in the production of chops and name cards. You can hand vendors your own design of corporate chop and business card and they'll have them finished within the day.

Man Wah Lane, Sheung Wan.