Gym class of the month: Zenga
A deceptively simple workout. By Wong Yoon Sann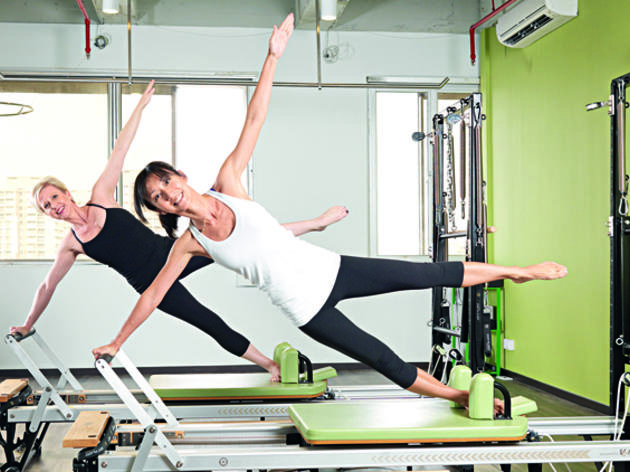 By

Time Out Singapore editors
|
The mind-and-body exercise combo certainly isn't novel, and Zenga is another in the same vein – it fuses yoga, taiji and Pilates. Designed to help you build strength of muscle and mind, it also claims to double-up as rehab for seasoned athletes.
If it sounds unchallenging, think again. The addition of Pilates Reformer springs, stretches, planks and lunges make Zenga no walk in the park. Form is of utmost importance when executing the moves, whose intensities are tailored for each participant – there's no such thing as an easy session at Breathe Pilates' East Coast or Novena studios. The five-to-one student-to-instructor ratio here ensures that you're performing your downward dogs, pelvic tilts and plank poses with maximum efficiency.
For those seeking a fast-paced, high-intensity exercise, skip Zenga. But if you want to work your body in zen mode, give this a try. Zenga's classes run for an hour, though rates are a steep $55 per group session and $130 per solo session.
Sport and fitness, Yoga and Pilates
Give Zenga a try at Breathe Pilates' two studios in East Coast and Novena.