SMBC Singapore Open
Introducing the five amateur golfers you're most likely to meet on the green – thankfully, there'll be none of 'em at the SMBC Singapore Open this month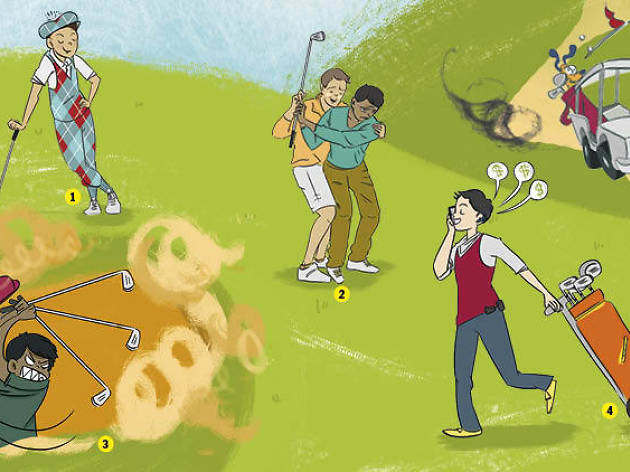 1) The Show Golfer
You can't miss him. Puffy hat, knee-high socks and wingtip Oxfords make this vintage lover stand out from the pack. Oh, and lots and lots of argyle. The Show Golfer watches Ryder Cup footage from the '20s to remind himself of the gentlemanly traditions of the sport, yet has no problem fishing out top-of-the-line clubs from his bag.
2) The Pro Swing Guy
'No, your shoulders are off.' 'You need more swivel in your hips.' 'Try bending your knees more.' The Pro Swing Guy offers so much unsolicited advice that you'd forget he isn't a coach – he's the dude who's actually five strokes behind you in the game.
3) The Big Hitter
You'll feel sorry for his golf clubs. The Big Hitter spends his afternoons at the driving range pummelling balls as far as he can, and he sizes up a tee shot like a Renaissance painter would a nude. All that planning and pent-up energy means he hits 280 yards consistently, no biggie. But wait 'til he gets caught in a sand trap – hell hath no fury.
4) The Bro
Bluetooth earpiece, check. Mobile phone clasped to belt, check. Shoes that cost more than your mortgage, double and triple check that. On the course, The Bro schmoozes as well as he plays, and he'll never let you forget that. Which would be annoying were it not for the fact that you actually, secretly enjoy his boisterous company.
5) The Fast and Furious
Swing, hit, cart, repeat – this golfer's all about speed. He doesn't care about that new club you bought or your improving handicap. He just wants to play 18 holes in 2 hours. You laugh now, but have you seen The Fast and Furious man a golf cart? F1 drivers ain't got nothin' on him.
Here are four reasons to check out the SMBC Singapore Open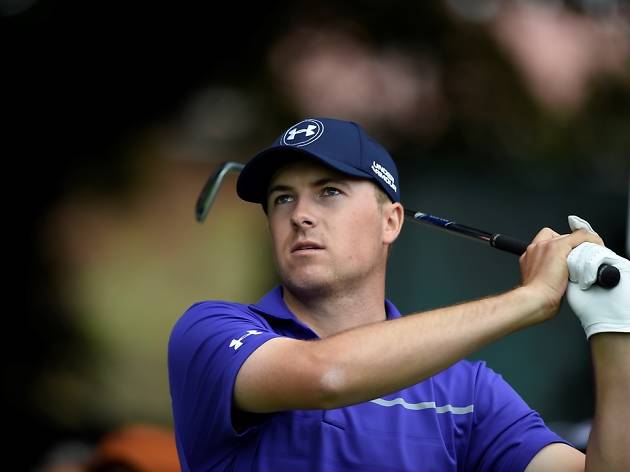 1) See the world's best golfer

Jordan Spieth is in town for the competition, and he'll be going up against other top players from the Japanese Tour and the Asian Tour.

2) Uncover secrets within the course

The Serapong Course is also home to historic colonial bunkers that were once part of the Fort Serapong military encampment. If you're feeling bold, venture even further into the derelict fort itself – it's unlike the other, too-polished attractions on the island.
3) Stay for the view

Overlooking the South China Sea, the Singapore harbour and its skyline, the beautiful Serapong Course is a reason to go unto itself. Chill out on the hill with a cold one and try not to chase the peacocks around the clubhouse.

4) Win prizes that money can't buy

At the Fan Village of the tournament, take part in a few competitions yourself and take home swag that you won't be able to get at the shops.