Tried and tested: the Polar M200 fitness tracker
We strapped on the new Polar M200 and got off our butts to test out how well the smart watch fares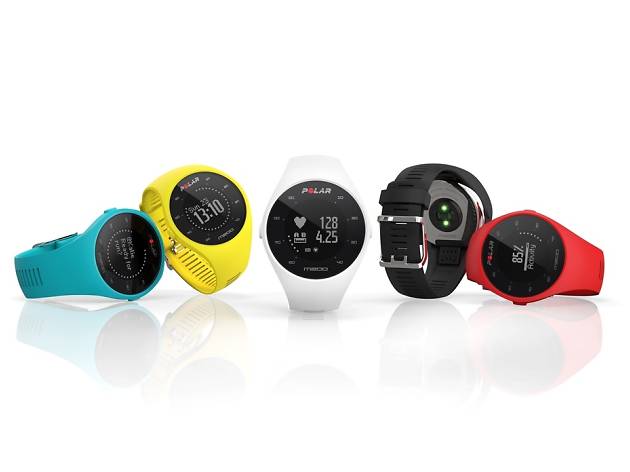 New exercise buddy alert: the new Polar M200 is a beginner-friendly fitness tracker that'll make even the most supine couch potato raring to go. The device has only two buttons and, after syncing it to the Polar Flow app, allows you to plan (realistic) goals, track your progress and issue advice on your sleep habits.
To test the gadget, we roped in two writers – with wildly different lifestyles – to strap on the Polar M200 for five days and find out how their new arm candy pushes them in the pursuit of their #fitnessgoals for 2017. Meet the pair here:
Jessica Lai can't sit still and uses up her excess energy on running, dancing and the occasional yoga session. She has fallen off the treadmill of late, but is looking to get fit and fab in 2017.
Zimin Ho considers herself the average office drone, spending more time than she'd like to admit at her desk. Her current exercise regime includes the daily walk to tapow lunch and catching 'em all on Pokémon Go. That said, she wants to lead a more active lifestyle that works with her day-to-day schedule.
1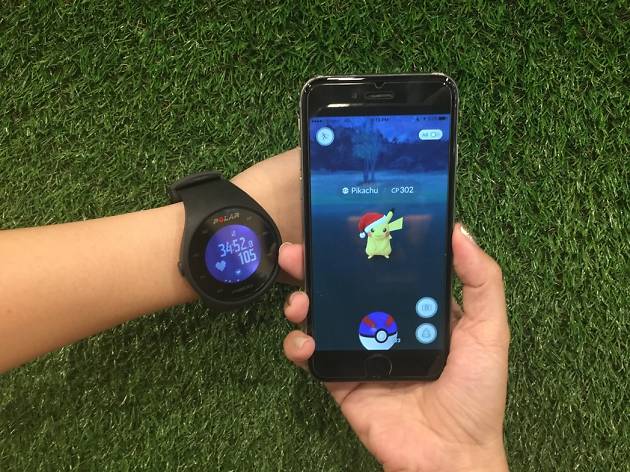 Jessica says Since my gym membership ended late last year, I've begun a steady relationship with my couch. So to get myself moving again, I needed to set targets and be reminded of them – and I sure as hell can't do that alone. On the Polar Flow app, I keyed in the calories I'd like to burn every day and planned out my exercise regime based on that magic number. I also wanted to break my personal best in running, which means I had to set a 'phased' target on the M200: it measures my speed per lap so I know exactly how fast I should be pounding the pavement.
Zimin says I'm looking to adopt an all-round healthier lifestyle, so I used the watch to work in more active time into my average day, even – no, especially – when I'm parked at my desk. It's also easy to plan reasonable daily goals with 'quick' targets, so I started with a distance goal for my Pokémon Go obsession.
2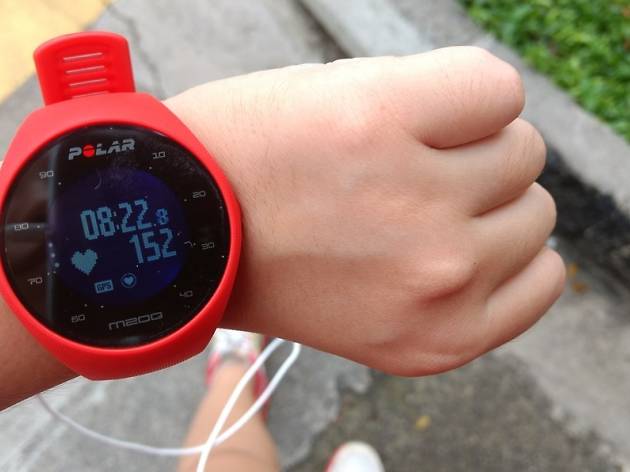 Jessica says Because I'm competitive that way, the 'daily activity goal' feature on the Polar Flow app did the job in spurring me on: it showed me how far away I am from hitting my targets. I set the watch on the second level (that's for the more active folks) and managed to hit… only 40 to 60% every day. Not good. But what's really cool about the tracker is that it recommended activities that'd push me up to 100% – two hours of jogging or four hours of baking, anyone?
Zimin says My activity goal's set to level one (baby steps, right?) and I managed to attain 80% every day. By glancing at the percentage display, I got into the habit of keeping tabs on my activity and making an effort to be on the move, even if it meant taking the occasional stroll around the office. Because if I've been sitting for an hour, the watch will start beeping at me. It's not all passive-aggressiveness. The M200's also kinda like an encouraging workout buddy, buzzing triumphantly whenever I achieve my daily activity goal – which, sadly, happened only twice.
3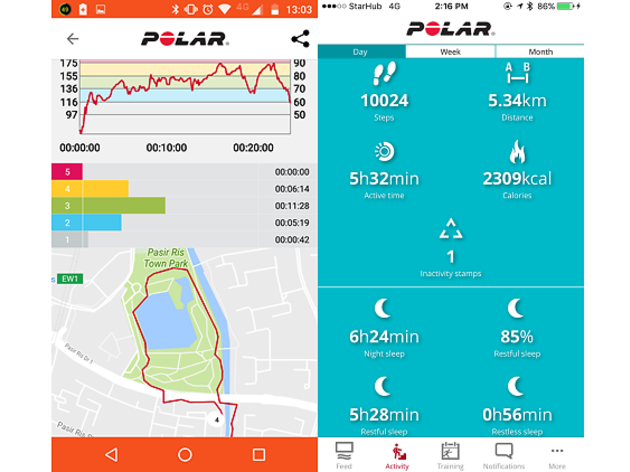 Jessica says I love seeing my running route fleshed out in maps, as though I've successfully conquered an area. And so when I jogged around my neighbourhood park, it was neat to see the Polar Flow app carve out my route with its GPS. Besides also tracking the duration and pace of my run, the M200 measured the amount of fat and calories I burnt. It sure made the post-workout binge far less enticing.
Zimin says Running's not for me – but that's where Pokémon Go came in. The M200's great for snapping a big picture of how active (or inactive) I've been, and I could even switch between daily, weekly or monthly views. Off to my local park and, two kilometres and 23 Pokémon later, I burnt 130 calories. I'll count that as a win. But on the flipside, the realisation that my daily active time averages at a mere five and a half hours didn't feel great.
4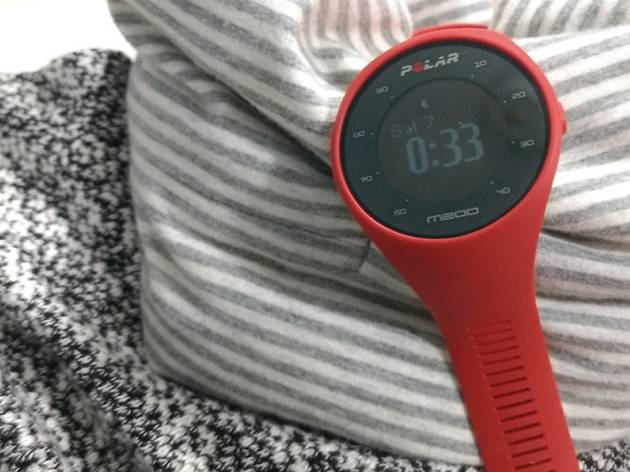 Jessica says I'm a night owl so I have trouble sleeping and need coffee to function daily. After wearing the watch to bed, I now know why I'm perpetually tired – the watch tracked that I've had less than six hours of sleep every night, with almost one and a half hours categorised as 'restless sleep'. Time to adopt better sleeping habits.
Zimin says I managed an average of 85% restful sleep per night. So maybe I've got this snoozing thing down pat? Not quite. It made me realise how little overall sleep I've actually been getting: about five and a half hours a night. Perhaps I'd better cut down on late-night TV and hit the sack earlier.
5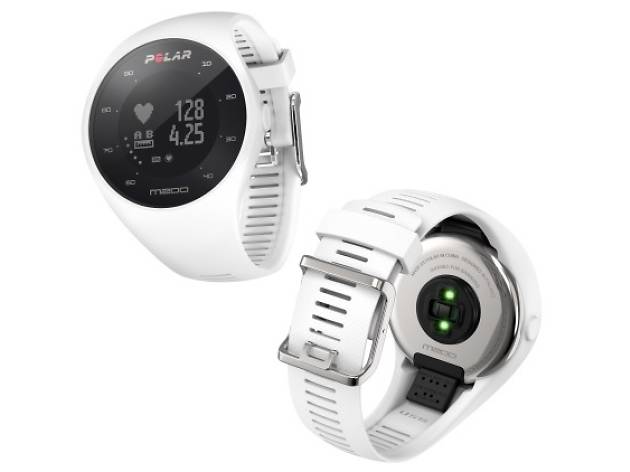 | | | |
| --- | --- | --- |
| Daily Average | Jessica | Zimin |
| Calories burnt | 3,264 | 2,185 |
| Number of steps | 20,538 | 11,434 |
| Active time | 8 hours 35 minutes | 5 hours 35 minutes |
To note: we tried to be more active to review the M200, so these numbers don't reflect our average day.
Jessica says It's as though I had my own personal trainer, as the tracker translated my vague fitness resolutions into concrete goals. Now I know exactly how to up my fitness game – more training sessions and better sleep are in order.
Zimin says The watch constantly reminded me to move. I'm now getting into the habit of setting aside more active time every day – if for nothing else than to stop the thing from reminding me about my own idleness!
The Polar M200 running watch retails at $219. It is coupled with the Polar Flow app, a free online service available as an app (iOS and Android) and as a web service. For more information, visit here.