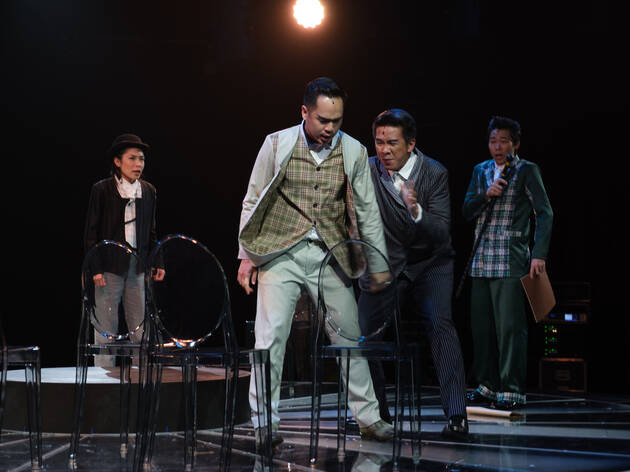 1/3
Photograph: Ngiap Heng, Nine Years Theatre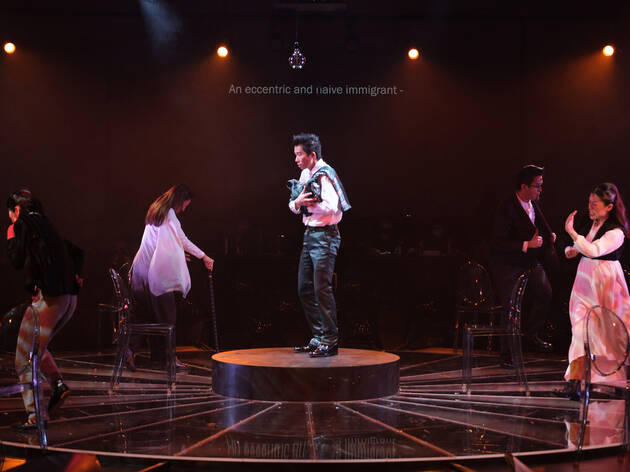 2/3
Photograph: Ngiap Heng, Nine Years Theatre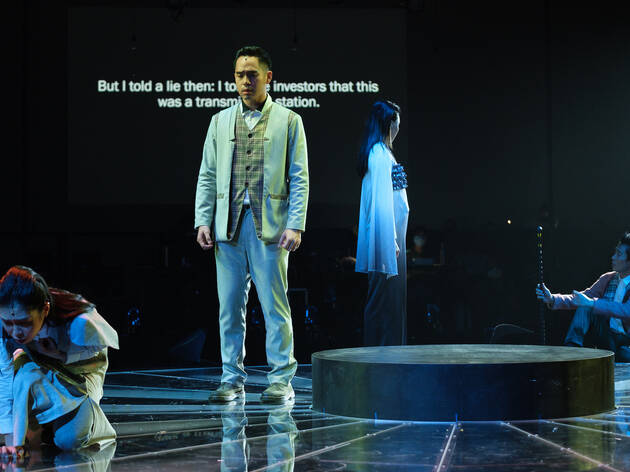 3/3
Photograph: Ngiap Heng, Nine Years Theatre
Time Out says
Thomas Edison's invention of the world's first practical incandescent bulb has, without question, revolutionised how people lived. The groundbreaking discovery becomes the centre of Nine Years Theatre's latest play, Electrify My World. For the uninitiated, Nine Years Theatre has been a solid presence in Singapore's theatre industry, known for its showstopping works such as Three Sisters, Oedipus and First Fleet. The theatre company's works are artistically grounded and culturally challenging, whilst still being rooted in Chinese culture.
Electrify My World is the perfect example. Performed in Mandarin with English subtitles, the play provides a poignant telling of the invention of electricity. Leave 2021 behind and travel back in time to 1879, the year of the invention of the great invention by Edison (played by Timothy Wan).
All attention is diverted to the centre of the theatre, where a circular platform has been set up. It's almost bare, save for a couple of ghost chairs that served multiple purposes throughout the play (from turbulent waves in the choppy sea, to a moving train and even an electric chair), brilliantly orchestrated by set designer Petrina Dawn Tan. Setting the dramatic atmosphere is lighting designer Faith Liu, responsible for the focal point of the play, the lighting. Incandescent lightbulbs line the stage, lighting up at certain points to bring a soft glow to the stage.
But a biography of Edison's life, this is not. The play begins with a scene of another scientific great, Nikola Tesla, (Neo Hai Bin), Edison's rival throughout the play. Other unexpected characters are also punctuated throughout the play, from American science journalist Kenneth Swezey (Hang Qian Chou) to Frankenstein author Mary Shelley (Mia Chee).
"This is a play about Science and Humanity, and one that I hope would humble us as we experience the greatness of human wisdom," artistic director Nelson Chia says in his statement. Get ready to be jolted into seeing science and humanity in a new light, and embrace yourself for a battle to ensure in this "War of Currents."
Details
Best selling Time Out Offers