Interview: Jenna Burns
'West Side Story' never gets old. Rahimah Rasith picks the brain of Jenna Burns, the actress behind the beautiful leading lady, Maria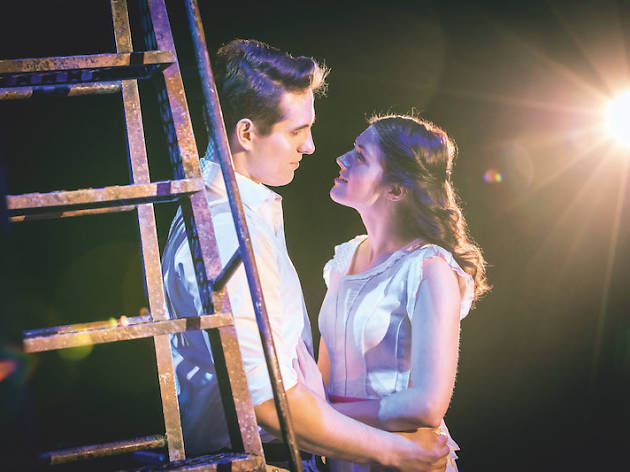 Musicals come and go. Then, there are some that never lose their punch. West Side Story easily falls into this category of classics. Born on Broadway sixty years ago, the musical is an enduring hit with its tragic storyline, iconic songs and breathtaking choreography.
Inspired by Shakespeare's Romeo and Juliet, the musical tells the tale of young star-crossed Tony and Maria, who find themselves caught between a racial turf war in 1950s New York. Tony belongs to the Jets, while Maria belongs to rival immigrant gang, the Sharks. They fall in love despite the odds; throwing the big question at the audience: can love conquer all?
Jenna Burns, who brings Maria's character to life, tells us, 'It's all still so relevant. There's so much going on in this world today that can directly relate to the show.'
'Whether its racial differences or religious differences or disagreements, we still need to navigate life together and not let the fear of the unknown brew hatred and violence. Instead see people for who they are, we're all the same in that sense.'
This play, with its timeless message has seen three productions on Broadway, twice on London's West End, a film version in 1961 that racked up 10 Oscars including Best Picture, various US, UK and international tours.
Led by an all-American cast, the performance is just as well-received. 'We've just been on the road,' chuckles Jenna. 'We've travelled all over Asia and Europe and the Middle East doing the show and exploring and experiencing each of the cities.'
Behind their roaring success across the globe is a tremendous effort that goes behind the scenes of West Side Story. 'We rehearsed for a month before the preview,' says Jenna. 'Each entire day was basically filled with rehearsing for the show.'
'There was always a lot of things going on at once,' she muses. 'One group of people would be working on a dance number in a room and another group would be cleaning up on another piece they learnt earlier and we would be singing in another room.'
'They would try to knock out as much as they can.' She pauses to make a point. 'It's definitely exhausting, but it's what we were trained for. Whether it's vocally, physically or emotionally, you need to individually know the stamina your body needs.'
Their impeccable trainings show – scarcely a single note, word or dance step is ever wasted on stage.