Interview: Lim Kay Siu, The Father
In Pangdemonium's first show of the year, The Father, Lim Kay Siu plays a man who suffers from dementia. The actor tells us how he's prepared for the role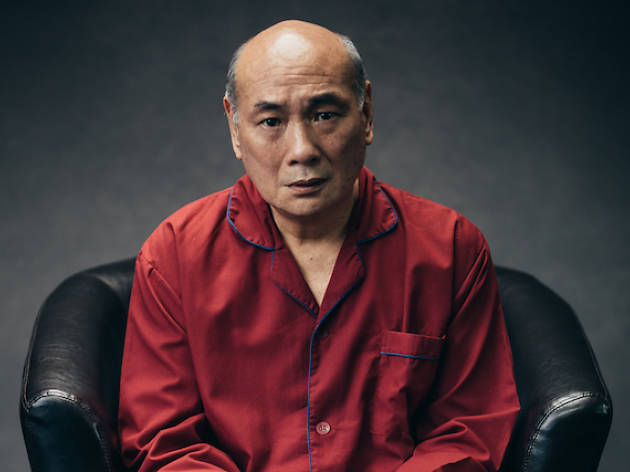 Pangdemonium's latest is an adaptation of Florian Zeller's beautiful yet heartbreaking award-winning French play The Father. In it, the compelling story explores what's it like to be in the mind of Andre, a man who's diagnosed with dementia, and the people he loves. As the show makes its Singapore premiere on March 2 with a stellar star-studded cast, we pick the brain of local actor Lim Kay Siu who takes on the leading role.
The Father does a great job in putting the audience in the shoes of a person diagnosed with dementia. Did you personally know anyone who had dementia or someone who was a caretaker?
Yes, I do. My uncle and two of my friends' parents have dementia. And I think each case is very different. Observing the acceptance, the rejection and the fear of dementia has really helped me have insight into this play.
To play the role of someone who has Alzheimer's has got to be difficult. How did it challenge you as an actor to ensure you wouldn't depict the character falsely?
I guess it was all about trusting the script and learning not to overact.
"It's actually a release to find emotion in a play, so I don't really need to recover"
It must be emotionally and physically exhausting when you're forced to switch between being silly for one moment to being frustrated and mad in the next. How do you recover from scenes like that?
It's actually a release to find emotion in a play, so I don't really need to recover. The problem would be if I don't find the emotion.
Child-parent relationship is an integral part of the show. What was your relationship like with your father growing up?
My father died when I was quite young. He was a pretty brilliant man and self-made. Whereas I, on the other hand, was quite privileged and spoilt. I think I'd always wished that I could be more like him.
What similarities did you see between your personal relationship with your parents and the one between Andre and his daughter Anne?
I haven't been through the heartbreaking events that Anne has had to go through. I've lost both my parents already but the process in each case was not so troubling.
Who would you consider to be a father figure in your life?
The father figure in my life was actually my own father. He was a hardworking, passionate and life-loving man.