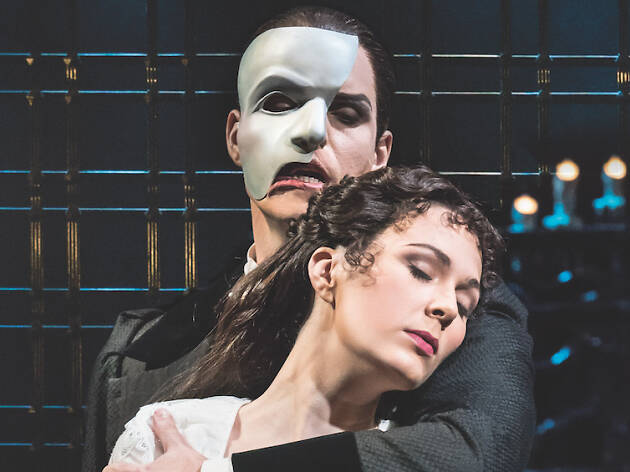 1/3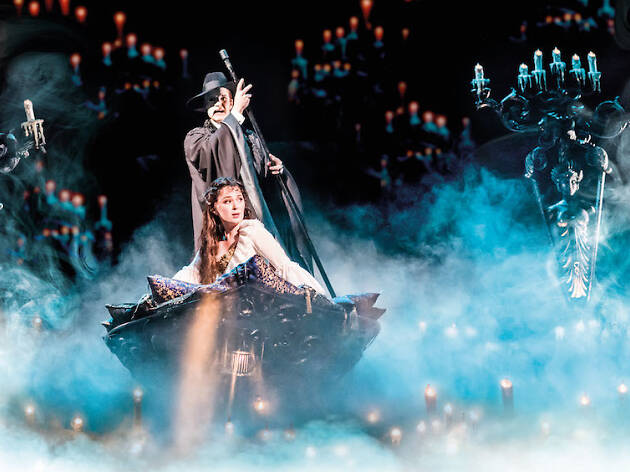 2/3
3/3
Time Out says
Tick off your musical bucket list as Andrew Lloyd Webber's most acclaimed stage extravaganza returns from April 24 to May 26. Take a goth adventure in the depths of the Paris Opera House – or rather, Sands Theatre. Complete with stunning costumes and sweeping romantic score, this intense musical follows the obsession of a disfigured opera maven with a young Soprano.
"Far too many notes for my taste," sung the managers of the Opera Populaire in unison. And I can't help but agree. Though it still overwrites all the films, including the 1925 silent classic and the 2004 adaptation starring Gerard Butler and Emmy Rossum, this run fails to capture the complicated relationship between Christine and the Phantom as well as the madness and sadness that engulfs him. Yet, it feels like a staging of a scatterbrain. There are too many things going on – chaotic storytelling that shifts between horror, drama and tragedy, elaborate sets to observe for any clues or Easter eggs, and characters that are in constant song vying for our attention.
Due to the mask, the Phantom, played by Jonathan Roxmouth, has to rely heavily on his vocal chops to communicate his emotions. Though it is clear he can sing, Roxmouth's delivery fails to elicit goosebumps through his haunting drawl. Meghan Picerno's Christine, on the other hand, is forgettable. The lack of subtlety in her acting costs this run some points.
The plot is a cliché romantic triangle: an insecure musical virtuoso courts the love of a beautiful Soprano who falls in love another. But here's where things take a twist: the obsessive Phantom then further grooms Christine and manipulates her into staying with him. Loyal fans, fight me on this, but in this #MeToo era, the Phantom's actions are downright problematic, and his rejection from society gives him no excuse at all. Christine's head-in-the-clouds demeanour and trance-like responses are also frustrating to watch. Yes, this contributes to the backbone of the plot. Yes, this is a classic. But can we really say it's timeless?
Its redeeming qualities are the late Maria Björnson's spectacular set and lavish costume designs, as well as Andrew Lloyd Webber's subliminal score that's wildly over the top. After all, it's a visual and sonic masterpiece that's meant to be indulged in every possible manner, even if the plot is still stuck in the 1910 novel it's based on.
Details
Users say