9 reasons to check out Singapore's biggest carnival
With over 40 rides and game stalls across 2 locations, the Prudential Marina Bay Carnival guarantees a thrillingly good time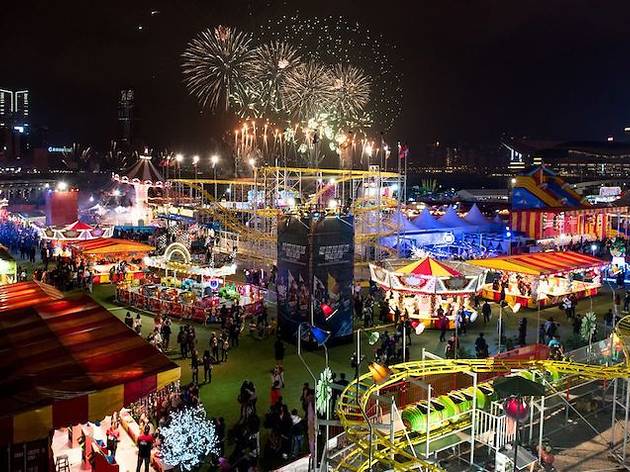 Get ready to relive your fondest childhood memories because Singapore is getting its biggest carnival yet!
Never has a carnival of this magnitude graced our shores – it's the size of three and a half football fields – so you want to be there on December 15 when the Prudential Marina Bay Carnival throws its gates open to reveal over 40 rides and games, a slew of food and drinks stalls, live music acts and fringe programmes.
Five thrilling rides you don't want to miss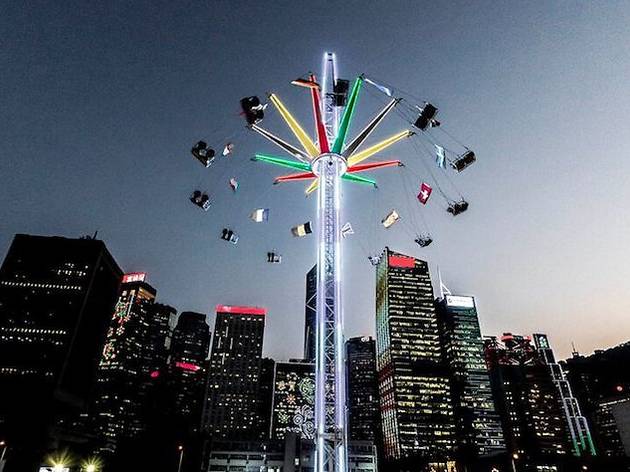 Up, up and away
Scale new heights with Star Flyer, a 35m-tall tower ride that lifts you up into the air to take in an unparalleled 360-degree view of the iconic Singapore skyline. Just climb into one of the swinging seats attached to the rotating tower and be spun around while ascending and descending the tower – daredevils, this is definitely the ride for you.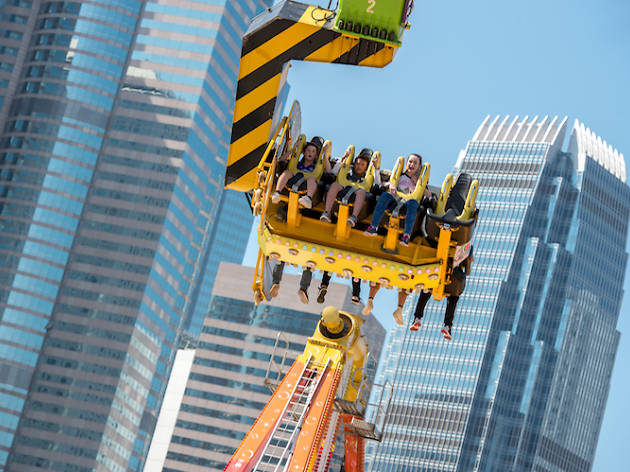 Going circles
Throw your hands up in the air and scream your heart out on Mach 5, the tallest ride at the carnival. Standing at 55m-high, this exhilarating ride not only takes you way up high, it spins both clockwise and anti-clockwise to reach almost 100km/h in just eight seconds!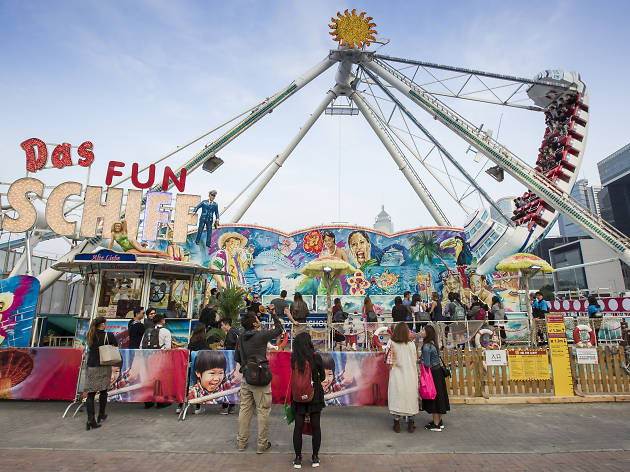 All hands hoay
Arrr you ready to get onboard a swinging pirate ship for a journey through perilous waters? Because, ready or not, Das Fun Schiff's pendulum-like motion will have you swinging up to an angle of 70-degree on either side guaranteeing a sinking feeling in your stomach.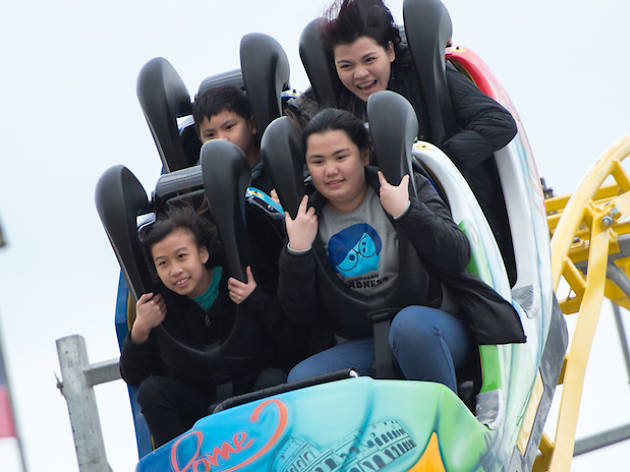 Like a G-force
What's a funfair without a classic rollercoaster ride? The Euro Coaster doesn't disappoint – it catapults your capsule right from the get-go and sends you racing around an inverted loop. Brace yourself for the potent G-force inducing dips and dives around the track – you've been warned.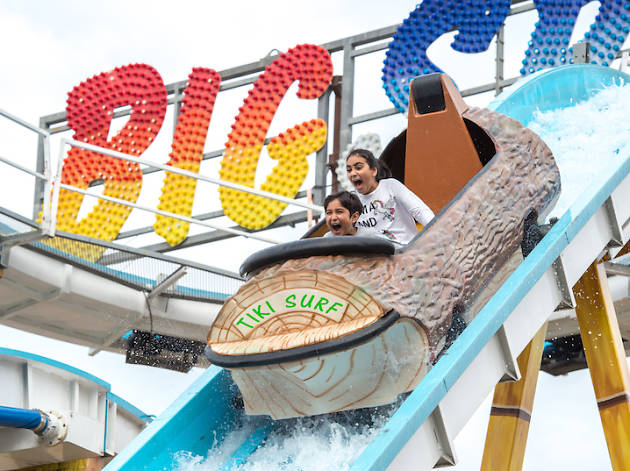 A splashin' good time
Not one to leave you high and dry, the Jungle River combines water elements in its timeless family-friendly attraction for a wet and wild experience. Grab the little ones and sit in a 'log' – cruise along the watercourse, drop down the rapids and navigate steep climbs that climax in a steep descent for the ultimate splashdown!
There's plenty more fun and games for all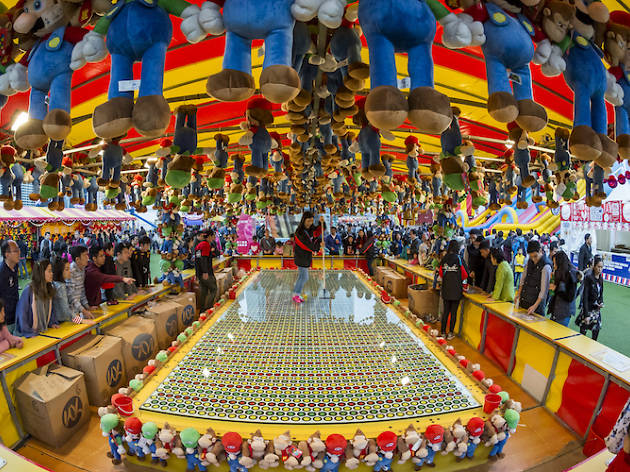 And over a million prizes to be won – we're talking licensed plush toys from Marvel and Pixar (hello Spiderman and Minions). Go on a quest to collect 'em all and challenge yourself by throwing the furthest, hitting the hardest and tossing the most accurately at these family-friendly game booths.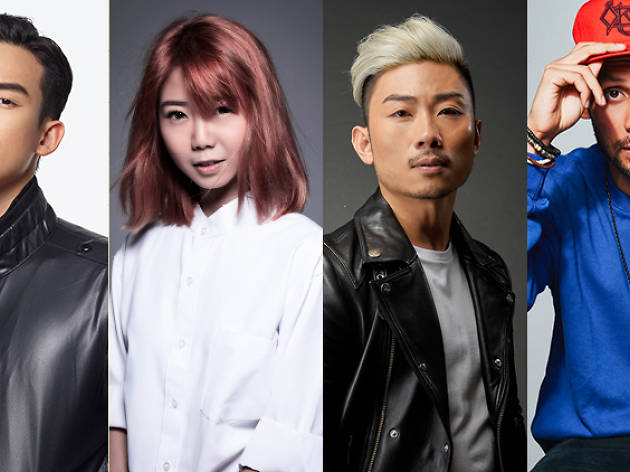 Chope a spot at the music stage where homegrown musicians such as hip-hop rapper TheLionCityBoy, trap DJ and producer Myrne and electropop star Jasmine Sokko put on high-energy shows to get you dancing on your feet.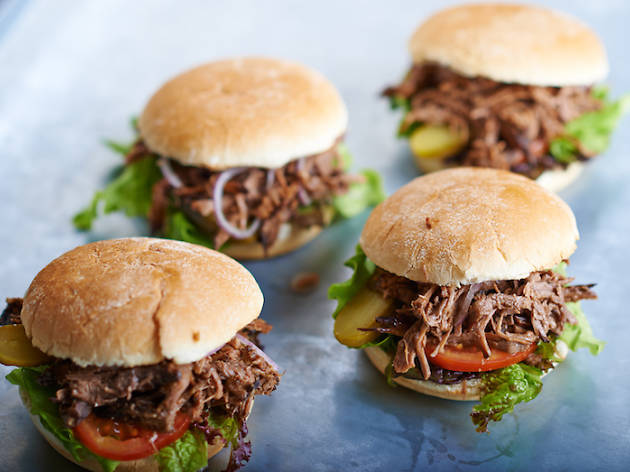 No carnival is complete without greasy finger food like curly fries, sausages, sloppy burgers and freshly-popped buttery popcorn – this carnival delivers them in spades. Fill your belly with warm melted Raclette cheese, crispy cinnamon sugar-drenched churros, lemongrass chicken rice and modern local treats such as cendol soft serve and chilli crab bao.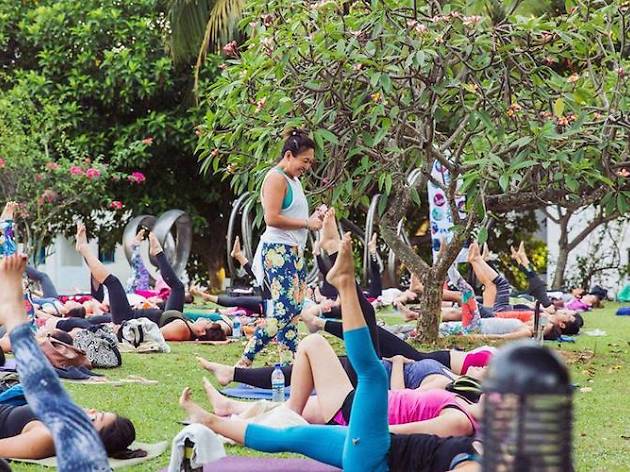 A myriad of fringe activities
Even when you're done exploring the carnival ground, hang around. From Christmas caroling groups that amp up the festive spirit to free morning fitness classes to jumpstart your new year, there are plenty of programmes to check out in and around the Bay area.
Prudential Marina Bay Carnival is on December 15 to April 1, 2018 at The Promontory @ Marina Bay and Bayfront Event Space. Daily 4pm-11pm, extended hours 3pm-2am on Dec 24 and 31. Free admission, ride and game credits can be purchased onsite and online. Ticket bundles ($45-$90) and express admission passes can be purchased in advance here.
More to explore