Julian Wong plays with fire
Fireworks music composer, Julian Wong, tells us about his role in creating the pyrotechnic displays for the Marina Bay Countdown 2015 celebrations
By

Time Out Singapore editors
|
Interview: Julian Wong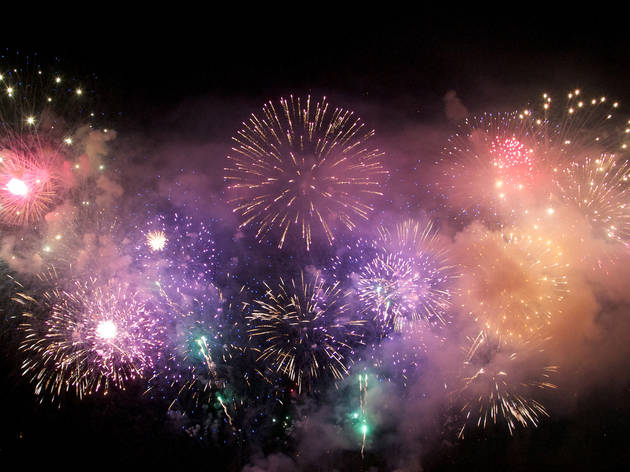 Photo: Mark Wooding
Where did you find inspiration for this year's fireworks music?

My main inspiration was the late Iskandar Ismail's previous scores. I listened and watched all of his previous fireworks displays. I watched countless others on YouTube from around the world, but it's very rare to find one that has original music written for the display.

Do you compose the music according to the fireworks sequence or are the fireworks sequenced according to the music?

The fireworks are choreographed, by the amazing Ronnie Wee, to the music, so it's important that the vision is clear. I studied the different types of pyrotechnics that were available, so I could compose the music while imagining the different explosions in my head.

How different is it composing music for a fireworks display compared to composing for a theatrical production?

Composers for theatre or film take their cue from what is given to them from a director or playwright. In most cases, they cannot start their work without first having watched a scene that is choreographed or directed. But the fireworks composer essentially directs the display through his or her music. The choreographer and artistic director then takes over to bring the display to the next level. As I realised this while writing the music, I understood why Iskandar loved composing for the fireworks. It was always one of his 'babies' that he looked forward to every year.

What are some of the projects you're looking forward to working on in 2015?

There isn't a particular project that I look forward to more than another. If it interests me enough to say yes , I'm with it a hundred percent, regardless of its scale.

What's on your list of new year's resolutions?

I stopped making resolutions many years ago!