Political history walk around Singapore
Celine Asril strolls into a time warp, and lifts the lid on the colonial era and beyond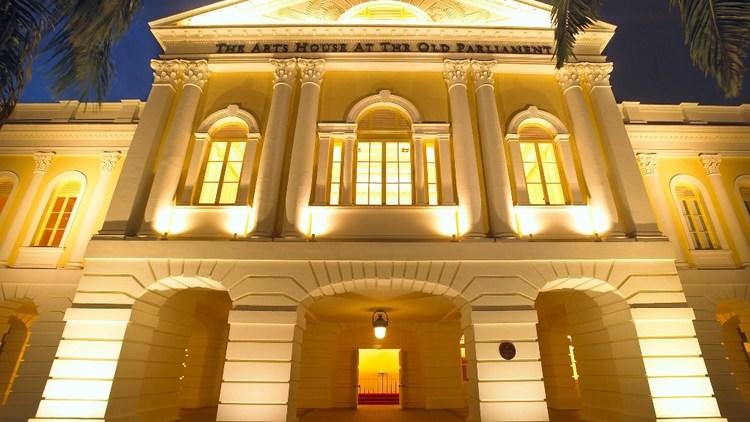 Fullerton Square
The well-spaced palm trees provide little respite from the scorching rays, but really, we shouldn't be complaining. Back in December 1976, when Secretary-General of the Workers' Party Joshua Benjamin Jeyaretnam (JBJ) gave his speech at Fullerton Square (1 Fullerton Sq), palm trees were probably not in place. Instead, the 1,500 workers who showed up to hear JBJ talk probably had to squint and shove their perspirating bodies as he spoke. His comments were directed at the then Prime Minister, Lee Kuan Yew, remarking on the latter's management of personal fortunes. JBJ lost the elections, and was eventually sued for slander, under the grounds of accusing Lee of abusing his office as Prime Minister to procure 'preferential treatment for his brother and wife to their personal financial advantage'. JBJ was ruled to pay $130,000 in damages to Lee; his appeals to the Court of Appeal and Privy Council were eventually dismissed.
Going back to an earlier time, walk through the cool, spacious, lily-scented confines of The Fullerton Hotel (1 Fullerton Sq; 6733 8388, www.fullertonhotel.com), the base of which has been in place since 1829. This former General Post Office Building was also the base for the exclusive, all-male European-membered Singapore Club and a makeshift hospital in World War II, where General Percival discussed with Sir Shenton Thomas the possibility of surrendering Singapore to the Japanese. Exit this wedding cake-like fortress through the north-west doors to get to Cavenagh Bridge. This is the only suspension bridge on the island, and it was opened in 1870 to mark Singapore's new status as 'crown colony' of the Straits Settlements three years earlier. Cross the bridge to get to the Victoria Theatre and Concert Hall (9 Empress Pl, 6908 8810).
Originally built as a town hall, the Victoria Memorial Hall was added on in 1905 to commemorate Singapore's late colonial mother – Queen Victoria. On 21 November 1954, after enduring WWII (the Memorial Hall was used as a hospital and then for war-crime trials), the loss of its colonnade and multiple name changes, the Theatre and Concert Hall became the founding grounds of Singapore's largest political group, the People's Action Party, which began its 51-year reign five years later.
The Arts House at the Old Parliament (1 Old Parliament Ln; 6332 6900, www.theartshouse.com.sg) is the oldest government building on the island, so it shouldn't come as a shock that this was Singapore's first and longest-standing Parliament headquarters (1965-1999). The first parliament session was opened here by then-president Yusof bin Ishak on 8 December 1965. Wander up to the second floor, where exhibits representing the various parliamentary periods are displayed. The Prime Minister's and Deputy Speaker's rooms are also on this level. You won't find much opposition material displayed here, and neither will you at the next two stops, but there'll still be much to learn.
Parliament House
Head over to Parliament House (1 Parliament Pl; 6332 6666,www.parl.gov.sg) if you want a photo taken where the leader of the (opposition) Singapore Democratic Party Chee Soon Guan was arrested on 15 March 2008. He'd been hoisting placards, shouting slogans and wearing a red shirt that had 'Tak Boleh Tahan' ('Cannot Take It' in Malay) printed across it. Although you can save yourself tiptoeing over the pristine 'sacred' grass (as I was told half-jokingly by the friendly guard when he shooed me off) – you can't picnic on these greens, so you might as well buy a postcard at The Parliament Visitor Centre (1 Parliament Pl; 6332 6677,www.parl.gov.sg; free entry). The entrance to the Visitor Centre is inconspicuous and almost menacing, with two security guards posted at the door. Take a sticker and head into the small exhibition room to get a basic primer on the procedures of Parliament.
Supreme Court
Now that you're well versed in matters of the state, stroll on over to the Supreme Court (https://www.supremecourt.gov.sg/) and Padang, where many events took place that influenced our laws, particularly those concerning race. On 21 July 1964 a crowd of 2,500 Malays had gathered on the green to celebrate the Muslim prophet Muhammad's birthday, and on their way to Geylang they began to attack ethnic Chinese passersby. Twenty-three people died and 450 injured. Laws have now been put in place to prevent rioting ('An assembly of five or more persons is an 'unlawful assembly…'), and to make sure the younger generations wise up, Singapore celebrates Racial Harmony Day every 21 July.
All this serious stuff (and piercing sunshine) must have your head in knots by now, so head over to Raffles Hotel (1 Beach Rd; 6337 1886,www.raffles.com) to indulge in a Singapore Sling (oh, why not!). The Long Bar is not merely the birthplace of this pink gin concoction, it is also rumoured to be the place where the last surviving Singaporean wild tiger was executed in 1902 – talk about being politically incorrect. Wonder what the Queen (Elizabeth II, of course) thought when she checked in.