The highlights of CharaExpo
The litany of pop culture celebrities who will be storming into town for CharaExpo 2017 are bound to send anime, card game, comic, gaming and casual fans over the moon. By Andre Frois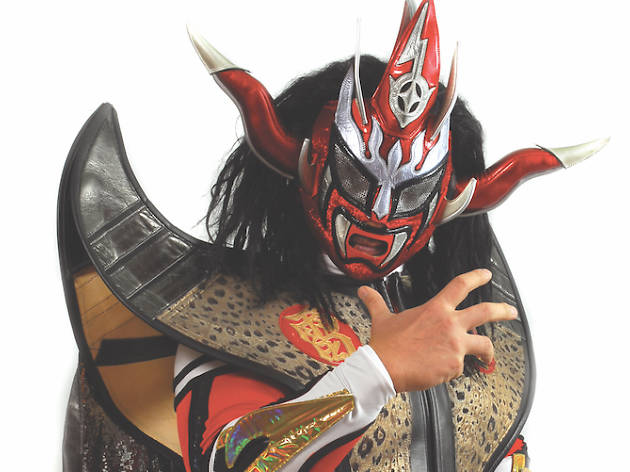 A celebration of trading cards, cosplay, professional wrestling and all things anime – CharaExpo is an immersive experience into the microverse of Japanese pop culture. Organised by Bushiroad Inc, CharaExpo has been revolutionised in recent years, with 2016 registering a record turnout of 19,000 attendees. And Bushiroad is bracing for an even larger horde of hardcore and casual fans who will lay siege to the Suntec Singapore Convention & Exhibition Halls this year.
The third instalment of CharaExpo hosts the high-stakes Singapore leg of the Bushiroad Championship Series 2017 Autumn Circuit, which comprises two card game tournaments: the Cardfight!! Vanguard and Future Card Buddyfight. The winners will go on to compete in the World Finals in Tokyo, Japan early next year. Bushiroad's new fantasy trading card game, Dragoborne, holds its Asian Championship at CharaExpo, which is graced by ONE Championship Women's Atomweight World Champion, Angela Lee, who is also the expo's ambassador.
Tiger Mask
'We want to bring the essence of Japanese sub-cultures to fans in Asia'
Lee isn't the only celebrity there – the event is a star-studded one. Even Aina Aiba, the voice behind Minato Yukina of the anime BanG Dream!, is coming to Singapore for the first time 'It is exciting to be able to connect with my Asian fans through our mutual love of card games and anime,' she comments. She's gracing CharaExpo 2017 alongside the artists behind other famous anime franchises like Planetarian, Little Busters! and Kemono Friends, an anime influenced by animals from the Singapore Zoo, as well as girl band Poppin' Party and voice actresses such as Sora Tokui, Izumi Kitta and Emi Nitta.
'We want to bring the essence of Japanese sub-cultures to fans in Asia – to give them the opportunity to meet and interact with the content creators behind their favourite animes and manga,' explains Bushiroad president and chief executive officer, Takaaki Kidani.
Bushiroad helped revive and expand 45-year-old New Japan Pro Wrestling, which is now the second biggest pro wrestling promotion in the world. Expect to see living legends of Japanese wrestling, Tiger Mask and Jushin Thunder Liger, who are still performing thrilling slams and stage dives despite being well into their 40s and 50s, respectively.
CharaExpo is held at Suntec Singapore Convention & Exhibition Centre Halls 404-406 on Sep 9 & 10.