Thoughts of a Chingay performer
Long-time Chingay dancer Victor Tan speaks to us about his roles in the parade and why he comes back to perform every year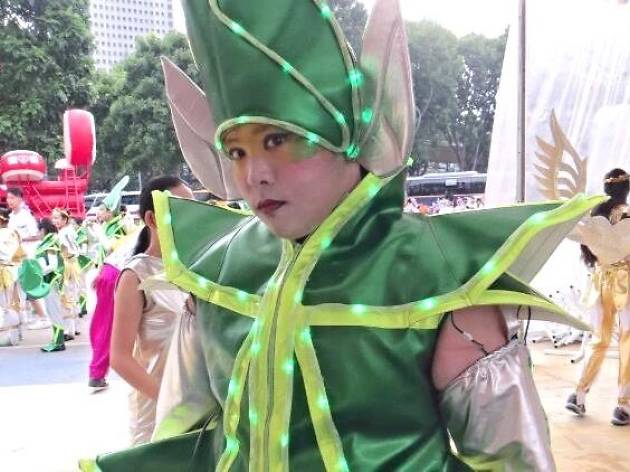 What is it like to perform at Chingay for seven years straight? Victor Tan has been participating in the show since 2009, as part of the People's Association Youth Movement (PAYM) contingent. We chat with the 23-year-old about this edition's SG50 themed production and what motivates him to participate year after year.
'Without commitment, you will find it a chore to keep coming back'
So first up, what are your roles at Chingay this year?
This year, I will be dancing hip-hop alongside the elves and flower fairies. I am on the social media sub-committee as well, so I will be posting behind-the-scenes peeks and parade pictures on PAYM's social media platforms.
Will there be anything special for SG50 this Chingay?
The theme for the PAYM segment is 'Enchanted Forest'. There will be flower fairies and elves dancing with along with the 'Trees of Hope' to bring across the message of caring for the fruits of our forefather's labour well into the future.
How did you get started in Chingay?
I started in 2009 when I was studying InfoComm technology at ITE College East. One of my seniors introduced me to Chingay and through this, I discovered my passion in dance. I've been participating ever since.

What makes you return to Chingay to perform every year?
It's a great way to make new friends, and because we have a common interest in dance, all of us keep coming back to perform together.

Do you do any other dance activities outside of Chingay?
I take classes at O School and DanzPeople. I'm still exploring different genres of dance, so besides hip-hop, I'm also learning street and contemporary jazz, and Broadway dance. I also have my own crew at my church's dance ministry.
What have you learned about yourself since participating in Chingay?
There are a few key lessons that I gained from this experience. First is commitment. Without commitment, you will find it a chore to keep coming back. This is also where we learn how to make friends and sustain that bond. From Chingay, I learned how important it is to have perseverance and endurance. Dance is not easy, especially when the choreography is quite fast-paced and energetic. To keep dancing for three to four minutes requires a lot of stamina.
Do you see yourself performing for years to come?
This is my seventh year with the parade, and it's also my last. Seven is one of my favourite numbers, I thought it would be a good year to end my involvement with Chingay, and focus on other commitments. After this I will move on to perform at the Southeast Asian Games. I will also be taking more dance classes.