AirAsia ASEAN Pass
Fly affordably to ten South-East Asian countries and across 140 destinations with the AirAsia ASEAN Pass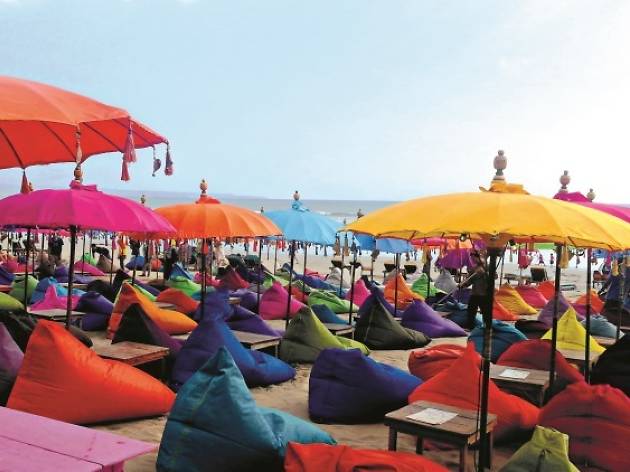 With years of travel under our belts, we've come to learn that one of the greatest pleasures of living on our Little Red Dot is being right in the middle of infinite budget vacation opportunities. The most decadent and mouth-watering cuisine? You haven't lived 'til you've tried the abundance of street fare in Malaysia. The most pristine beaches you could yearn for? Bask in the sun-drenched sands of Bali, Krabi, or maybe Lombok. It goes without saying that the Instagram-worthy riches here are endless.
Now, we hear your gripes. You've got a head full of wistful wanderlust-ing dreams but a pocket too shallow to satiate your hankering for adventure. So come hither, brethren, and let us share with you the glorious solution we've all been waiting for: the AirAsia ASEAN Pass, your ticket to multiple cities for a fraction of the price.
Gone are the days of laboriously price-watching budget airlines and banking your hopes on fluctuating prices. Say hello to a new era where, dare we say, one can travel South-East Asia on a shoestring, hassle-free! In essence, the AirAsia ASEAN Pass is a single, flexible travel pass that allows travellers to fly to ten South-East Asian countries, across 140 destinations within the AirAsia network. How is that possible? Well, here's the low-down.
First, purchase a bundle of credits. Choose between the regular ASEAN Pass, which gets you ten credits for $209, or the ASEAN Pass+ for 20 credits to the tune of $369. Both passes are valid for one year from the date of purchase, and then for 30 and 60 days, respectively, after the first credit is redeemed.
Second, use your credits to redeem flights. Check out the AirAsia website for how many credits each route costs. For example, flying from Singapore to Phuket is just one credit (awesome, we know), while the journey from Phuket to Jakarta takes three, so we suggest you plan ahead.
AirAsia has also anticipated that you're far too lazy to plan your route, so it has taken the liberty to make a few suggestions on how to make the most of your credits.
White water rafting, cycling, surfing and parasailing for those who desire non-stop adrenaline-pumping action.
Bikinis on and beer in hand, beach bums unite for the noble pursuit of chill.
Lastly, pack light and get yourself to the airport! Now's your chance to carpe the heck out of that diem and embark on the trip of a lifetime.
A couple of other perks to sweeten the deal: There is no processing fee for redeemed flights and you can even earn AirAsia BIG loyalty points upon departure! Plus, win (girl/boy)friend of the year award and gift the ASEAN pass to a loved one. For all the nitty gritty details, head to www.airasia.com/aseanpass and get familiar with your new best friend.