Sri Lanka's best beaches
When it comes to holidays by the sea, the Pearl of the Indian Ocean is garnering quite a reputation among beach bums. Time Out presents the best sands and surf in the island nation
Surrounded on all sides by the Indian Ocean, Sri Lanka has plenty of beautiful beaches for you to retreat to when the tropical temperatures get a bit too hot for comfort. Beach bums can catch some rays at a quieter swathe of sand such as Passekudah Bay, adventure enthusiasts can go scuba diving at Hikkaduwa and party people can make themselves at home on the dancefloors of the lively Unawatuna beach. Sandy shores, beautiful views and sumptuous seafood are guaranteed at all of our recommended beaches – and don't forget to Instagram a sunset to make all your friends jealous.
SriLankan Airlines flies direct to Colombo from $400 return.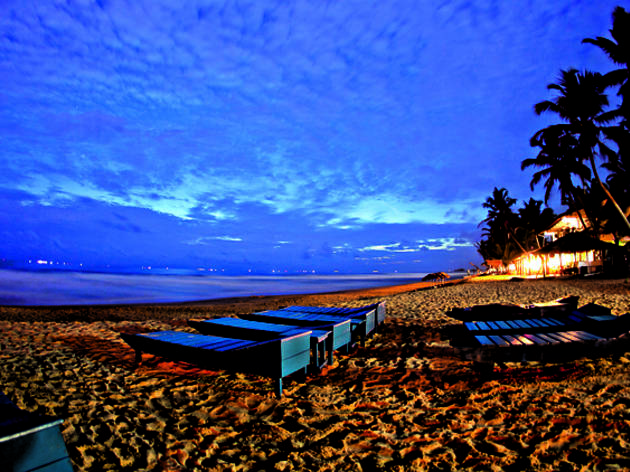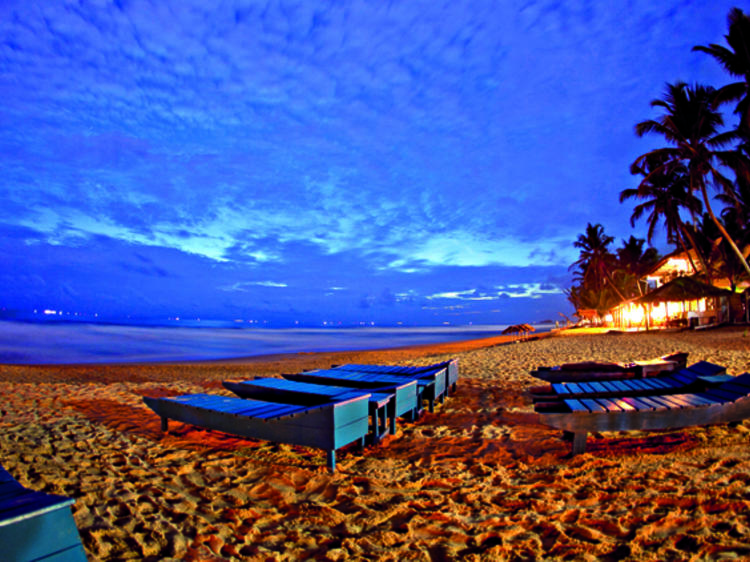 Hikkaduwa Beach is well-known for its uniformity with the sunny side of life. Be it sunbathing, sea-boat rides, scuba diving and snorkelling by the reef or even surfing, the coastal waters of Hikkaduwa is just the place to find the picture perfect scene for sea, sun, sand and much fun.

Renting or buying almost any form of swim-gear is easy here, with the Hikkaduwa town at a mere arm's length from the beach. Shops here have been catering to tourists for many years and are amply seasoned in knowing their wants and needs away from home. From scrumptiously affordable seafood restaurants to garments of any sort, the Hikkaduwa beach has a long running 'thumbs up' reputation by its countless visitors.

Hikkaduwa beach can be reached in under an hour and half from Colombo via the Southern Expressway. Peak visiting months include November and April, but we also recommend going from January to March.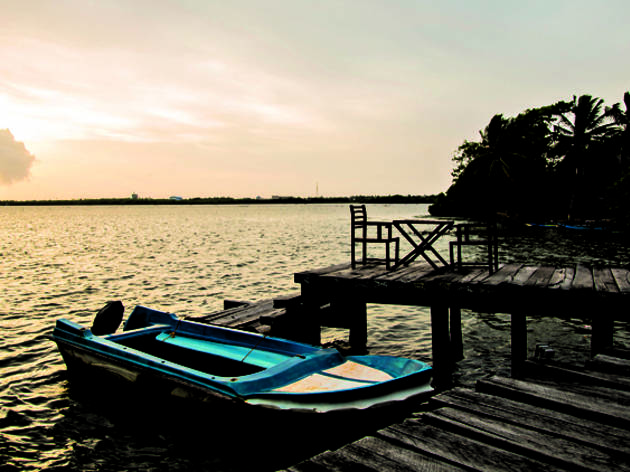 An ideal beach town for sun and sea lovers, Negombo is a short trip from the airport in Katunayake. With fabulous sunsets, strolls along the shore, little shops selling garments and souvenirs, live bands playing, restaurants peppering almost the entirety of the seaside strip, and water sports at the beach park – such as fishing, kite surfing, snorkelling, scuba – there's plenty to see and do in Negombo.
This beach town is easily accessible from E03 expressway while leaving from Colombo to the airport or after arrival in Sri Lanka. A short stay, if time permits, would be something to experience.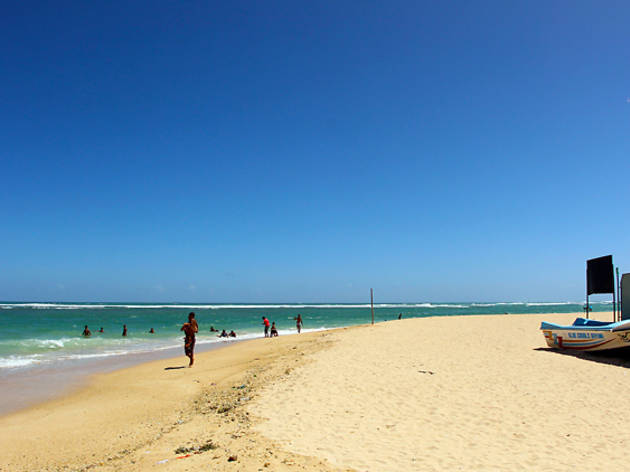 Hidden deep in the southern coast, the beaches of Tangalle are made for the visual admirer. With the ocean set in dark blue and a fresh drink in hand, you'll find yourself in just the perfect space. If you fancy a spot of swimming, head west of Tangalle town to where a few naturally secured bays between rocky promontories caress calmer waters.
Sunbathing, on the other hand, is recommended for the eastern part of town, where the warm sandy beaches are far too irresistible to pass on a tan.
Take the Southern Expressway to Tangalle to cut your journeying time by half.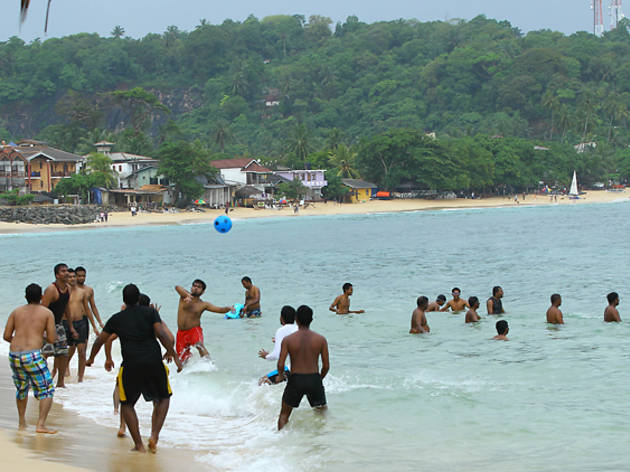 Besides newcomers, Unawatuna beach draws both local and foreign visitors who have come to love this paradise isle. It brings to life resorts, hotels, restaurants and small kiosks selling various goodies. Unawatuna beach is all those and also an ideal place to take a dip in the ocean or indulge in some water sports with the family.
The beautiful bay of Unawatuna was formerly renowned worldwide for its beach but erosion has shrunk it, although its popularity for after-beach action (think restaurants, bars and clubs) remains undiminished.
Take the Southern Expressway from Colombo for a quick beach getaway or even a spot of sea turtle watching. For beautiful weather and calmer seas, visit in November or April.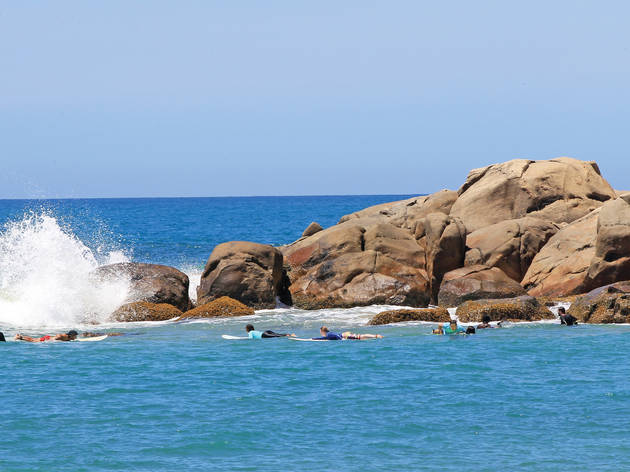 Arugam Bay is famous for its surfing points that attract surfers the world over. Many of them make Arugam Bay their home during the surfing season from April to October. Arugam Bay Point, found at the tip of the bay, is considered to be an advanced point, where the waves can rise to a height of five to ten metres depending on oceanic conditions – experienced surfers only.
The actual 'bay' of Arugam Bay is peppered with small cosy hotels; one area is full of fishing boats, but the surfers don't mind. And neither should you. Rawr!