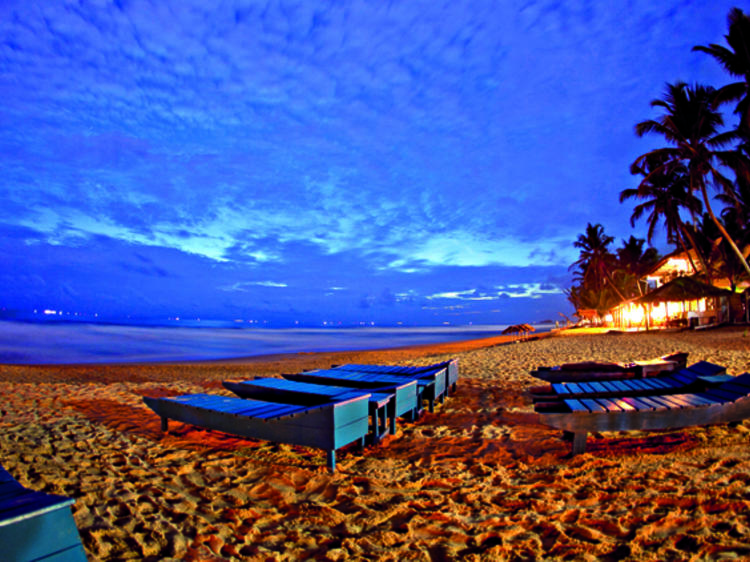 Hikkaduwa Beach is well-known for its uniformity with the sunny side of life. Be it sunbathing, sea-boat rides, scuba diving and snorkelling by the reef or even surfing, the coastal waters of Hikkaduwa is just the place to find the picture perfect scene for sea, sun, sand and much fun.

Renting or buying almost any form of swim-gear is easy here, with the Hikkaduwa town at a mere arm's length from the beach. Shops here have been catering to tourists for many years and are amply seasoned in knowing their wants and needs away from home. From scrumptiously affordable seafood restaurants to garments of any sort, the Hikkaduwa beach has a long running 'thumbs up' reputation by its countless visitors.

Hikkaduwa beach can be reached in under an hour and half from Colombo via the Southern Expressway. Peak visiting months include November and April, but we also recommend going from January to March.