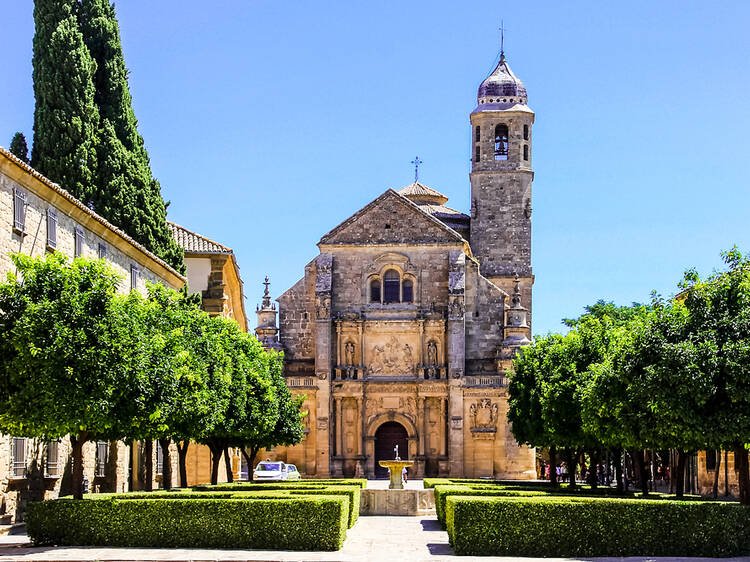 Photograph: Shutterstock
1.

Discover the Spanish Golden Age in Jaén
Located in the province of Jaén, less than four hours by road from Madrid, the towns of Úbeda and Baeza are home to some of the best and most striking monuments of the Spanish Renaissance. So much so that they were declared a World Heritage Site by Unesco in 2003.
Less than six miles apart, in a natural setting dominated by olive groves, the twin towns reached their peak in the sixteenth century. In Baeza, the impressive public and religious architecture includes the cathedral and university buildings, the old seminary and Jesuit College, the ornate facade of the town hall and the plaza del Pópulo. Meanwhile, Úbeda reflects the wealth of the Spanish nobility: palaces of bigwigs like the Dean Ortega, the Marquis de Mancera or Juan Vázquez de Molina.
Of course, you'll need some fuel to get through all that culture – so stop off for drinks at the towns' many low-key bars, and a classic flamenquín (fried pork roulade) at Meson Restaurante Navarro in Úbeda. This region is a treat for all the senses, especially when the towns come alive with pageantry and parties for Holy Week.