Cosy up in Comfort
Good food, music and your happiness.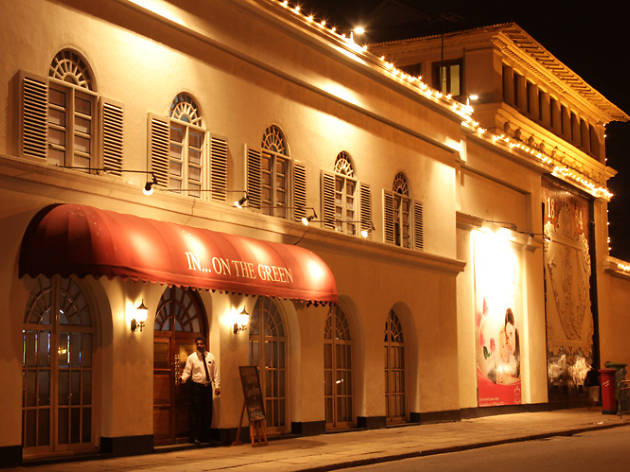 Soft music almost overshadowed by the gentle murmur of the patron's voices create an atmosphere that promise a wonderful time. Hide away after a productive day at a cosy bar or lounge with friends. Linger over carefully prepared dishes and sip masterfully created drinks; a perfect way to end your day in Colombo.
Bars and pubs, Hotel bars
The Capital Bar and Grill offers a veritable feast for the palate and the eye. The show kitchen allows patrons to observe the master chefs as they whip up succulent dishes. At the bar area, mixologists shake up fine concoctions. The Capital Bar and Grill boasts an extensive selection of whiskies, fine wines and cocktails, delectable steaks and seafood grills.
Catch some sporting action on the big screen at Cheers where the food served is of traditional British pub food. A game of snooker or pool or even classical pub games such as darts are available for an exciting time.
A unique café to enjoy your favourite meals while being surrounded by the cricket fever. Established in 1996, the Cricket Club Café is a popular café to gather in the city. The magnificent building facing Flower Road provides a great sense of majesty. Walking in through the artistic doors, you are welcomed to the lively atmosphere under the open skies. One could also choose to dine within the cosy interior, both downstairs or upstairs, which is decked with cricketing memorabilia. From cricketing jerseys of yesteryear to bats, balls and even shoes owned by famous cricketers as well as framed newspaper cuttings of important events in cricketing history; the walls tell a story. The cricketing timeline creates a characteristic atmosphere within this café. The courtyard is the very example of merriment while the interior is comfy and cosy. Live sport, be it Cricket, Formula One or Soccer are screened all day long. Eventful cricket matches are screened as well. The signpost directs the diners to the café 's various sections. Open from seven in the morning till near midnight, even on Poya days, the Cricket Club Café, serves a wholesome breakfast, lunch and dinner. The café is a great spot for snacks with a beverage from their Ruby Harvest or Cricket Club Signature Legends collections. The Ruby Harvest is the café's own brand of Ceylon Arabica coffee, freshly roasted and grounded. It is a great 'pick–me–up' in the morning. In the evenings, the café is abuzz with diners r
In On the Green, facing Galle Face Road, Colombo 3, is one of Colombo's favourite pubs. The rustic wooden interior and dim yellow lighting create the mood for a lively and cheerful night. Sixties memorabilia along with retro wall hangings and vintage beer barrel enhance the classic pub ambience at In On the Green. It is the ideal setting for a hangout with friends or simply to unwind after a busy day at work. Soothing live music featuring popular Sri Lankan bands coupled with delectable meals make it a great place. Open mic nights are a favourite amongst the patrons. In On the Green also hosts weekly quiz nights to provide an engaging atmosphere for its diners. The cheerful and bustling ambience with comfortable seating, allows one to enjoy the band or for sports fanatics to cheer for their favourite players while enjoying the live screening of sports. Be it cricket, soccer or rugby, all the major international sporting events are screened at the pub. IOG serves a wonderful range of cocktails and mocktails, including their own creative mixes. In terms of food, nearly all pub-favourites feature on the menu. Whether its Fish and Chips, Hot Butter Cuttlefish, Club Sandwich or Burger, you will find them to be delicious and mouthwatering. They also serve a range of scrumptious appetisers and snacks . Drop in during the daily Happy Hour or Late Happy Hour to enjoy deals on beverages and food. The bar's special offer for the day is also displayed. The atmosphere at Inn
A charming space with a one-of-a-kind interior and dim lighting to create the right mood for relaxing, The Loft at the Colombo Courtyard is about being trendy but basic, albeit in a wonderful way. Recycled pieces of scrap such as tractor parts for bar stools, crinkled sheet ceilings and cushions made out of sacks make up most of the décor. While it is unconventional, the drinks are traditional made by a bar tender who can also whip up some impressive cocktails.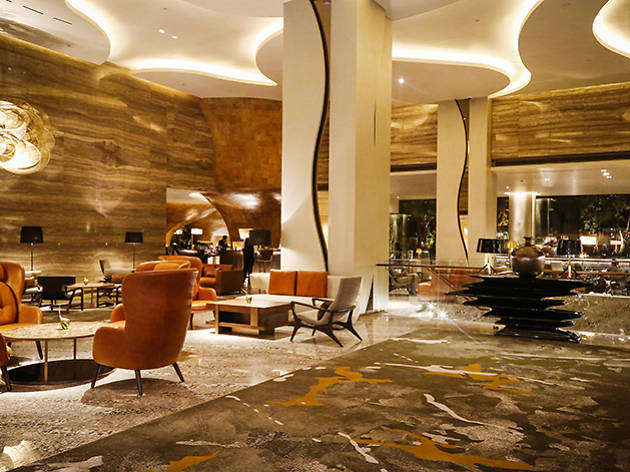 Bars and pubs, Hotel bars
L.A.B., the Lounge and Bar at Hilton Colombo, is a brilliant place at which to chill out or hold a business or social event. Set at one end of a bustling lobby, the stylish, eclectically-designed interior in hues of orange, brown and grey, affords a view of a scenic lotus pond through its large picture windows. The relaxed but sophisticated lounge is popular for its High Tea.
Whether you're socialising, enjoying a drink or reviving cup of tea, the Lobby Bar is an 'all in one' venue. If you walk into the Lobby Bar during the afternoon, appetising delicacies along with pure Ceylon tea, buffet style, will give you a taste of charm. As dusk sets in the Lobby Bar is transformed into an elegant setting for sipping cocktails or an after dinner digestif.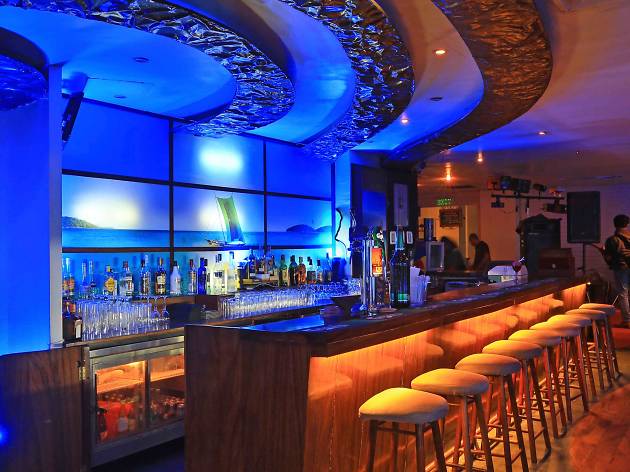 The mood in Margarita Blue is anything but blue. It's a jolly ground floor cocktail lounge with great live music (by Mirage from Wednesday to Saturday), especially retro. There's traditional pub games too, such as darts, snooker and pool, and even a giant screen for sports fans to catch up on the latest game, keeping patrons engrossed. If the mood is right and the music cool, dance along to it; it's that kind of place.
Whether you can hold a tune or not, the experience of singing along to '60s, '70s or '80s hits at Stella is fantastic fun. The retro and rock vibes bring memories flashing back to tempt you to sing along, pausing only to enjoy a light snack and a drink from the Stella's comprehensive menu.