Hey kids it's shopping time!
Shop till you drop …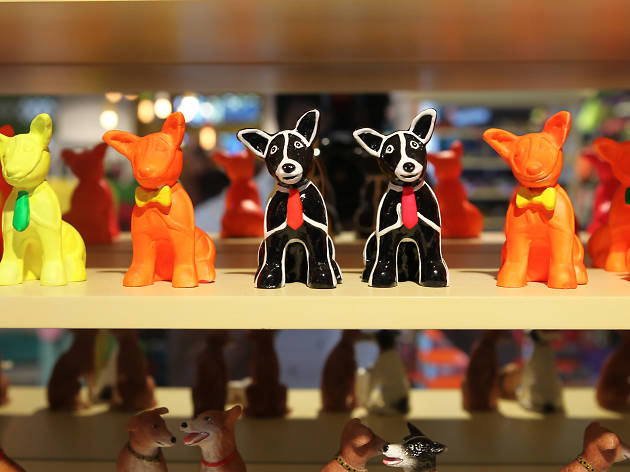 1/4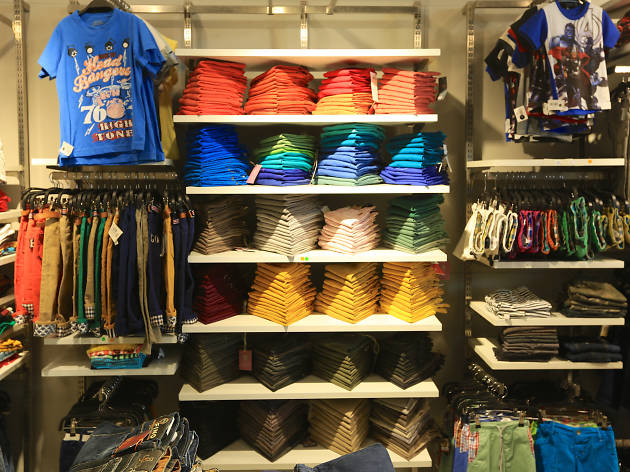 2/4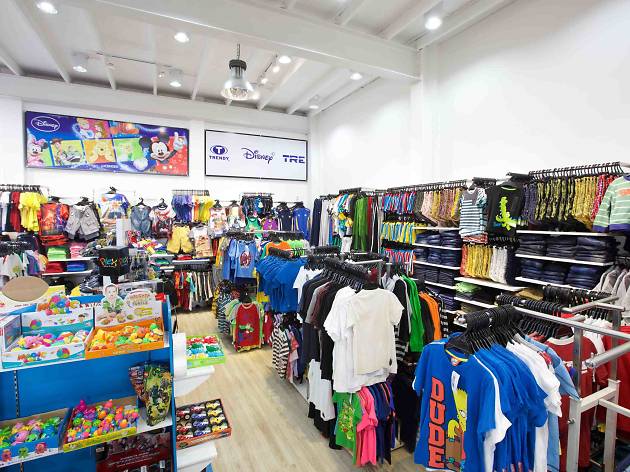 3/4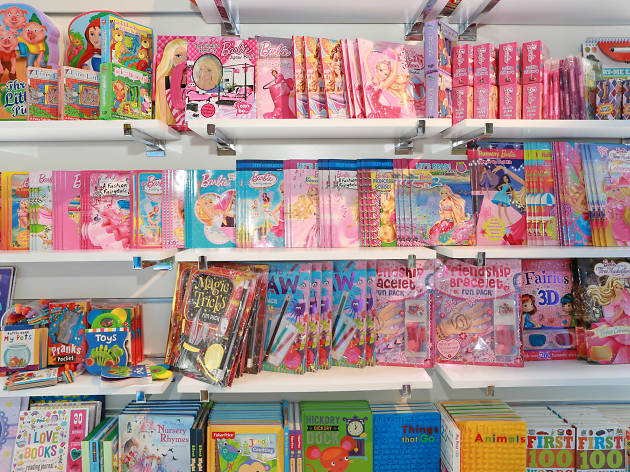 4/4
As summer never ends here, the season for shopping is just getting on! With a lot of discounts and bargains visit the nearest shopping store to grab a few deals.
Step into Barefoot and the words bohemian, hippie, new age and ethnic will pop into your mind. The majority of products on offer are all woven goods. Barefoot goods have a rare character to them, and can be instantly recognised. Bright, bold colours and quality hand looms make Barefoot a unique addition to Colombo's shopping scene. As with many stores in the city, Barefoot's interior and ambience is exquisite. with rich yellow spotlights, wooden fixtures and raw cement floorings giving barefoot a rugged yet elegant feel.
Read more
A fashion centre of Southeast Asia replete with fabulous fashion, spread out across 250,000 square feet is a veritable shoppers' paradise comprising some of the most well-known brands of clothing for men, women and kids, household items, fashion accessories and loads of gift items for any occasion. Seventeen escalators operate for ease of access for shoppers as well as a 350 car park for customer convenience. The ground floor has a vast lobby, information centre and ample cashier counters. Cosmetics, perfumes, and jewellery will capture the attention of any discerning shopper as they enter the first floor whilst women will be kept busy on the second floor dedicated solely to women's wear. The fourth floor has a range of men's wear and accessories including shoes, belts, ties and casual, office and high-end wear. An entire floor of this mega store is dedicated to kids ranging from infants to teenagers. Clothes, toys and accessories. The home ware section comprises a huge array of items designed to enhance the bedroom and the elegance of bathrooms. 
Read more
Easily one of the biggest kids only department stores in Colombo, Kid's Unlimited is truly a shopping paradise for kids of all ages. 
The store itself has houses a wide range of toys, clothes and basically anything your child would need. They also stock infant products as well. With brands such as Barbie, LEGO and Dora, Kid's Unlimited is the perfect place for all your kids' needs. Their store is massive and the staff are incredibly friendly and helpful.
Read more
LUV SL Dutch Hospital is a one-stop-shop to find goods that are uniquely Sri Lankan and designed by Odel. It offers souvenirs, products in fashion, household items, and casual clothing inspired by local culture. Look for the store's exclusive collection of bathing, fragrance and skin care products made from ingredients native to this country. Being Odel's premier souvenir store, LUV SL Courtyard, offers memorable keepsakes for tourists to inspire memories of Sri Lanka.
Read more
Located conveniently, The Kids Ware House caters to needs of kids of all ages. The store houses a massive collection of toys, clothes and accessories. Always in vogue, there's a wide range of products for infants. The collection of clothing at Kids warehouse is exceptional. For girls, there are dresses, skirts, shorts, tops, t-shirts, leggings, pants and a lot more. A cute range of baby suits with slogans, shorts with lace borders and stylish patterns perfect for an outing, chic mini skirts and a range of clothes for the tomboy await on shelves. The section for girls also contain bags, key tags and watches, stationary, books and accessories to compliment the perfect outfit. A section dedicated to swimwear has swimsuits in bright colours with frills, with popular cartoon characters and crocs ensuring child safety. Colourful pillows, pencil cases, hair bands and school bags for the girl between the ages of twelve to fifteen are also available along with dresses and tops. Polka dotted sun dresses perfect for a day at the beach, kuruthas and pants, jumpers for an evening with friends, comfortable yet stylish wear to be worn during an outing and even beaded elegant dresses for a function such as a wedding are all available at the store. There is a wide range of attire for boys, inclusive of shirts, t-shirts, trousers, sports wear, dungarees, shorts, and other. Sweatpants too are stylish guaranteeing your young one to make an impression on whomever he meets. One would also find
Read more
Perhaps one of Sri Lanka's most well loved brands, Embark offers a large range of apparel, accessories and pet items–of which a large contribution go its noble cause of saving and homing stray dogs. Since its inception, Embark has been at the forefront, influencing policy in relation to animals and playing a vital role in making a significant change in the lives of animals and people alike. 
Read more
A name that's now synonymous with Colombo, Odel is an integral part of the city's shopping scene.  Boasting 33,000 square feet of sheer retail bliss, Odel has steadily grown from humble beginnings to a department store worthy of international acclaim. Odel's exterior presence follows a traditional formula; tall arched entrances, brilliant white walls and rich wooden interiors, Odel is a homage to colonial architectural establishments in the city. 
Odel has a rich collection of clothes, from basic tees to exquisite designer wear, Odel is one of the few stores in Colombo that manages to appeal to both a mass and niche audience. Like any department store, apparel is just one of Odel's product offerings. Designer time pieces, exotic sarees, an extravagant perfume collection, a cosy book store, an eclectic assortment of jewellery and a playful kids' department truly makes Odel your go-to shopping destination. Though the very essence of Odel is shopping, you will be amazed by the number of things one can do within its richly adorned interior. From a Japanese sushi bar, to a French delicatessen, to a well stocked bar and even a foot spa.
Read more
The Factory Outlet specialises in casualwear for the whole family, from jeans to t-shirts. It also sells a range of accessories for all ages, from belts to bags. The shop stocks US and European brands but also offers its own quality range of t-shirts and shoes. Open 365 days a year, it offers the perfect opportunity to stock your wardrobe with the latest trends. You'll find fashionable clothing for men, women and children. The other good thing about what's on offer is it is all affordable, which means you don't have to panic when you look at the price tag. The store launched in 2011 and already has three Colombo branches. 
Read more
Romafour has taken the local shopping scene by storm. With an impressive building located down Galle Road, Romafour is joyfully over the top. This fashion kingdom is comprised of four floors and caters to the entire family. Most of the clothes here are deliciously loud; sequins, glitter and bold colours makes Romafour truly different from the rest of Colombo's shopping destinations. As such, the store is catered to largely young audience, but don't be fooled by its youthful appearance, Romafour has a wide selection of formal suits, evening gowns and other grown up attire. Prices are moderate for what you get and the staff is attentive fashion savvy. Take heed, parking can be a little tricky.
Read more
Easily one of the most celebrated stores in Colombo, Beverly Street has a massive collection of clothing for women, men and kids, they also have a large collection of home linen. The store itself is spread over two floors and is quite extensive. Products are of high quality and are generally fashion forward with a lot of attention paid to detail. Prices are reasonable and their staff members are incredibly attentive and helpful. Parking can get slightly chaotic when the store is busy.
Read more
City Cycle Stores began as a small industry supplying imported bicycles under Lumala brand from Japan, and later developed as City Cycle Industries where they manufactured high quality cycles. The company specialises in manufacturing and distributing bicycles across the country and also in exporting to a large market outside Sri Lanka. They focus on delivering the best products for children and adults. In addition to that they also have Battery operated toys, and lot more.
Read more