Jewellery shopping!
All that Glitters isn't always Gold…sometimes its gems.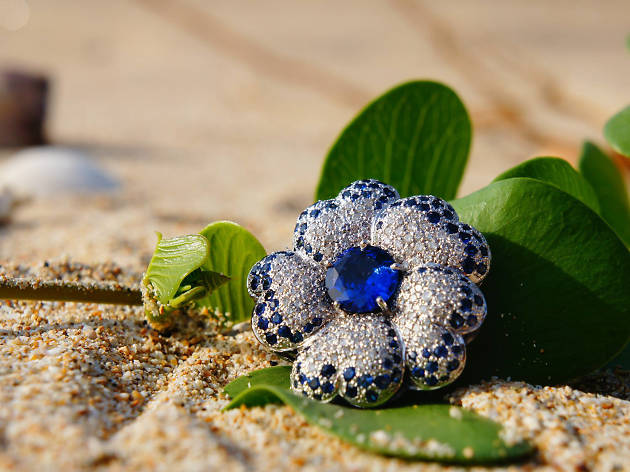 1/3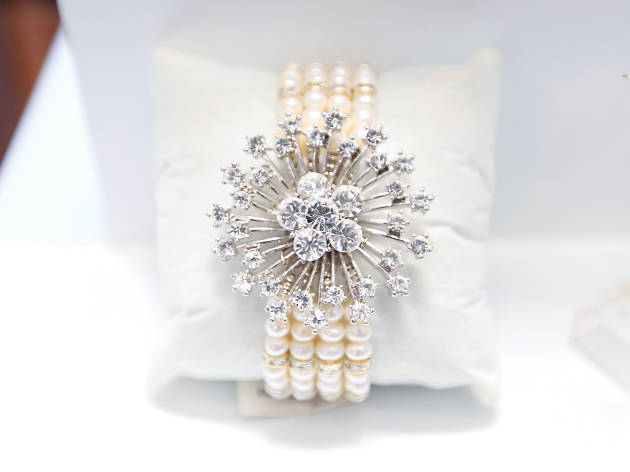 2/3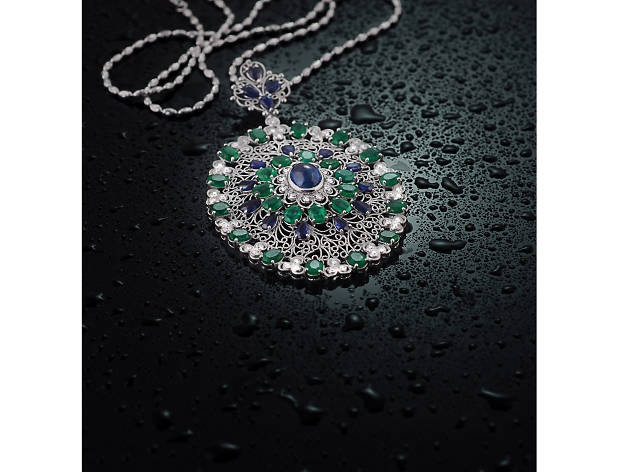 3/3
Guided by its founder's visionary belief in fabulous precious gems and a keen eye for fashion, backed by enviable craftsmanship, CJS stands today as a hallmark of luxury, style and quality.

Coveted and desired by local and international customers, CJS is one of the most respected, revered and influential brands in Sri Lanka. Personified by the store's globally recognised ambassador, Jacqueline Fernandez, Colombo Jewellery Stores is the very epitome of luxury and glamorous trinkets. 

Additionally, CJS is also a home to some of the world's most luxurious brands of watches such as HUBLOT, Tag Heuer and Raymond Weil.
Even a quick browse through classy yet well-designed settings would make you feel that Ayura jewelllery produces rare, attractive, and above all quality, jewellery pieces. The shop itself, with the charming yet stylish ambiance, reflects the value of jewellery and innovativeness of craftsmanship. The boutique furnished in black and silver hues highlights the huge collection of design pieces. This extraordinary boutique displays a breathtaking and unique collection of hand-finished and machine-cut jewellery. The Ayura collection includes rings, earrings, bracelets and necklaces of good quality while it allows the client to customize their design.
Stone N String is renowned in Sri Lanka for its spectacular brand of fashion jewellery on display in this, its flagship store. The collection includes hallmark designer coral selections with white, pink and jade coral designs. Bracelets, rings, necklaces and earrings with semi precious or precious gems, sterling silver and gold metals, pearl jewellery, bridal collections, and gents' accessories such as cufflinks, rings, tie pins, and leather belts are all on sale here.
Lalitha Jewellers sells lovely jewellery made with gems, white and yellow gold. It also offers a bespoke service.
Stepping inside the three storey building located next to the hustle and bustle of the Galle Road, one is at once transported to a world of glamour as the eyes feast on the beautifully designed masterpieces assembled deftly around the first floor. Passing by eager clients sorting through the variety of jewels that are available, and ascending a glass staircase, one encounters the second floor where most of the precious, semi precious as well as coloured stone jewellery is displayed. The third floor is dedicated to bridal jewellery. It is a spacious area decked in white interior and wooden tones to accentuate the gold jewellery. The staff at Vogue Jewellers is well groomed with etiquette and discipline at the core of their customer care. They are all trained to provide the ultimate jewellery experience and act more as consultants with pleasing personalities imparting undivided attention. The design team at Vogue Jewellers are famed for their mastery in jewellery designs both locally and internationally.
Set within the premises of the hotel, this outlet of Careems features an array of their masterpieces .
Shopping, Fashion accessories
Wimaladharma Brothers was established in 1936, as a trading enterprise at 1st Cross Street, Colombo by its founder Deshabandhu W.A. Wimaladharma at the age of 23. This organisation was to become the market leader in wristwatches and clocks in Sri Lanka by the 1960s, under the slogan "The Time Keepers to the Nation," building a reputable brand recognised across the island, which it still maintains today. The company has undergone many transformations over the 75 years it has been in operation, dealing in imports, exports, manufacturing, wholesale trade and distribution and more prominently in consumer retail sales. Wimaladharma Brothers today represents many renowned international brands of time keeping devices including Oris, Seiko, Roamer, Casio, Orient, Rhythm, Hermle, Q & Q, Hubert Herr, Renata and also Wembly, a well-known brand of wall clocks. They offer an extensive collection of wristwatches, wall, table and alarm clocks as well as cuckoo clocks and grandfather clocks, across a wide range of styles and have several conveniently located, contemporary retail sales showrooms in Colombo showcasing these products.
The Premadasa & co which has been in operation for the past 50 years is one of the premier gem and jewellery stores of the nation. The 'Heritance' outlet showcases some of their exclusive designs which exude brilliant Sri Lankan craftmanship.
The well-known luxury brand store TURRET sells a range of high end brand products, from watches to pens. Brands include Montblanc, Baume & Mercier, 88 RUE DE RHONE, RAYMOND WEIL, and United Colours of Benetton. These quality, expensive brands bring customers back to the shop time and again. The shop also sells its own unique range of Sri Lankan gemstone jewellery - Jewel Laurel. A well-established brand name, Jewel Laurel continues to offer high-quality gemstones and fashionable gem studded jewellery of international quality. The innovative jeweller features a range of sapphires, Rubies, Cats-eyes, Moonstones and other types of natural gemstones at modest and affordable prices to its clientele. The showroom and the interior are designed in a way to maintain the glamour and the grandeur of the jewellery pieces. Jewel Laurel continues to offer their clientele a professional and an efficient customer friendly service.