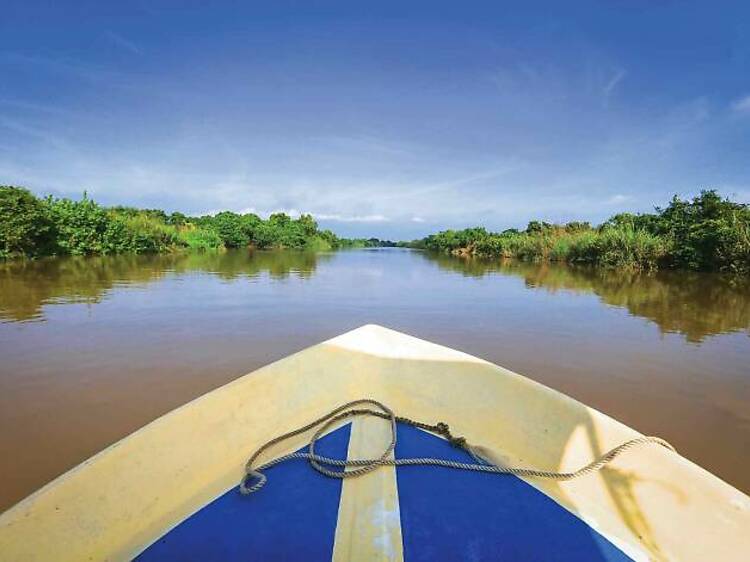 ©BT Image
1. Muthurajawela Wetlands
What is it?
A large saline wetland at the southern end of the Negombo lagoon. Teems with wildlife and several species of mangroves.
Why go?
The wetland contains different species of mangroves and provide a habitat for fish to lay their eggs. Visitors can also enjoy spotting numerous species of birds including purple herons, Brahminy kites, red-wattled lapwings, herons, cormorants, kingfishers, as well as monitor lizards and saltwater crocodiles.
Don't miss
A year-round destination, the area is home to migratory birds from December to April. A boat ride through Hamilton Canal is the best way to explore the wetland.