Top 10 things to do this month
Recommended things to do this August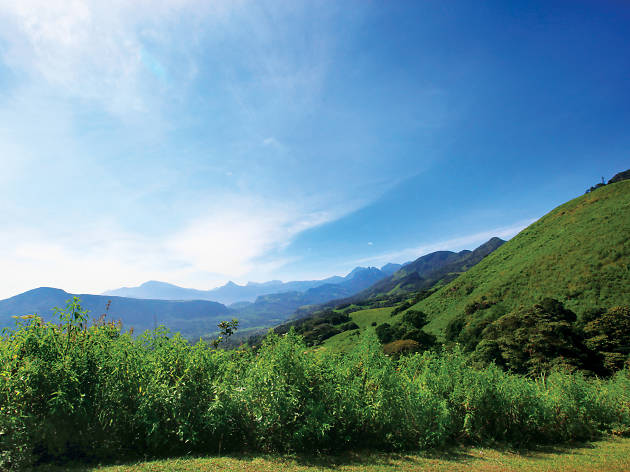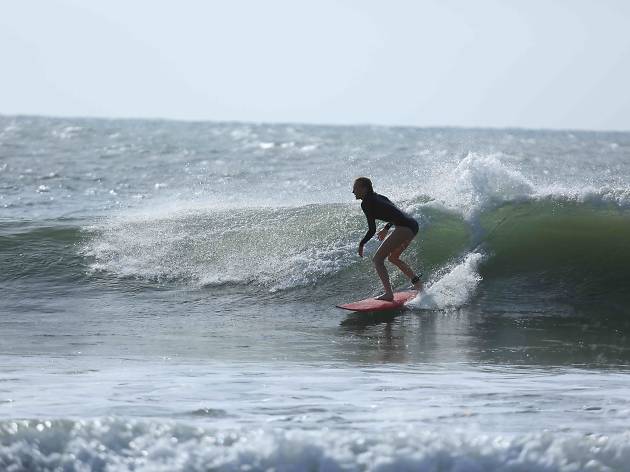 ©BT Images
Surf's up in Arugambay and its time to experience the sea, sun, and sand. Arugambay in the southeast is a tropical paradise with many surf points and beaches. The best idyllic place to be this month with delicious seafood.
Till September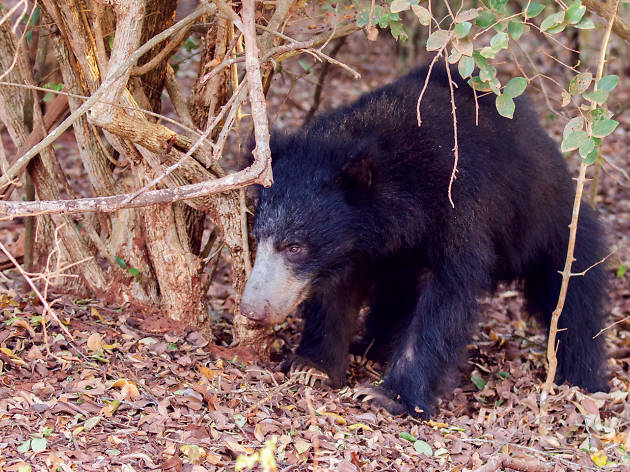 ©BT Images
Witness sloth bears and leopards in Yala
Yala National Park is home to a diverse range of species. Spot majestic leopards, furry sloth bears and birds roaming leisurely in their elements. Located in the southeast region of the island, the park is divided into five blocks. The park is home to 44 varieties of mammals and 215 bird species.
Till September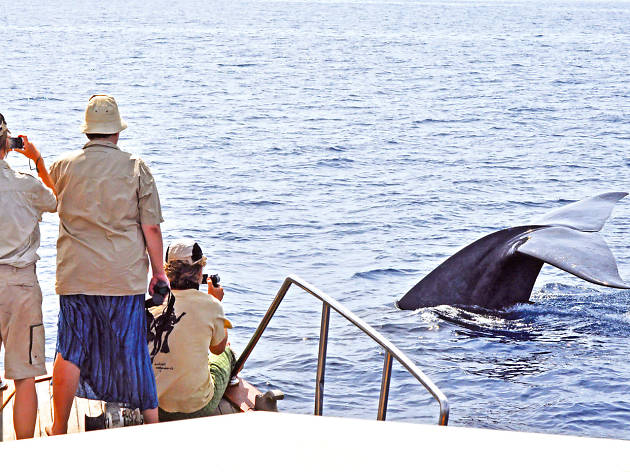 Whale watching in Trincomalee
Spot the giant mammals in the seas of Trincomalee. If you are lucky, witness the dragon dance of blue whales, glimpse sperm whales and orcas. The mischievous pods of Dolphins perform acrobatics. With glistening waves of the Indian Ocean indulge in an exciting experience.
Till October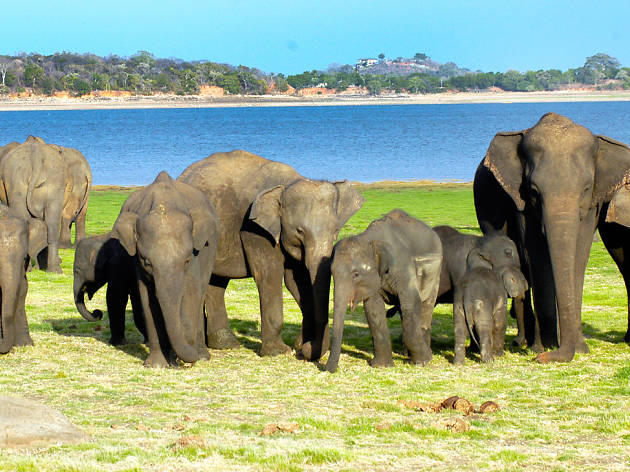 Elephant Gathering in Minneriya
Watch herds of elephants gathering at the Minneriya National Park in search of water. Spot herds of Jumbo and adult elephants leisurely strolling, which is a one of a kind of experience.
Till October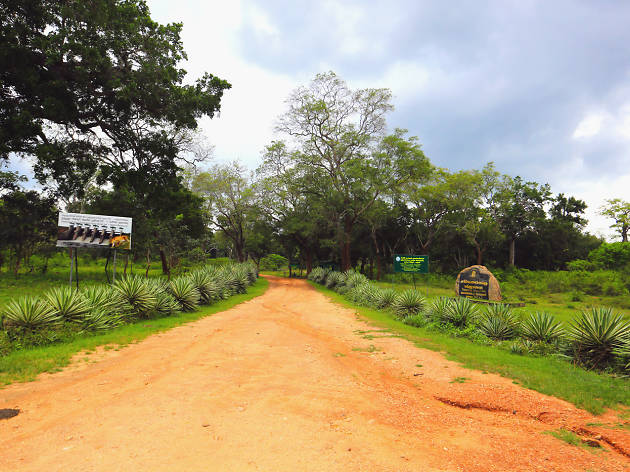 © BT Images
The national park, which lies between Yala and Uda Walawe national parks is home to many species including the majestic leopards, elephants, sloth beer, deer and birds. The park is
Till November
At dusk, the streets surrounding the Temple of the Sacred Tooth Relic glow with a thousand lights that illuminate the surrounding darkness to reveal a procession of pulsating action. The sound of whips cracking heralds the start. Men in white walk in procession carrying the Buddhist flag. The first elephant bears the Peramune Rala, a distinguishable presence, as he carries the perahera sannasa on both hands, which contains the religious activities of the procession and the duties with regard to the properties of the Temple. Dancers, drummers and performers gleam in colourful costumes as they move to the rhythm of the drums. Elephants, guided by mahouts, saunter respectfully to the delight of onlookers. The streets reverberate with the pounding of drums as the 'horanewa' – traditional horn provides the melody to the dancers; some manoeuvring balls of fire, others performing various stunts. The Esala Perahera is divided into several seg- ments. The observances begin with a ritual, kap situwima – planting of a sanctified young jackfruit tree. The first processions of this festival are in honour of the four devales, situated around the Tooth Relic Temple, whose deities are regarded as the guardians of the Sacred Relic. The Kumbal Perahera that follows, a mini procession prior to the grand finale, parades the streets for five days. The majestic tusker bears the all Sacred Tooth Relic of the Buddha when the Randoli Perahera takes to the streets. This was the procession that w
Things to do, Sport events
The beaches of Kalpitiya have been luring kite surfers from all corners of the world, its beautiful, rolling sandy stretches adding character to the excellent winds year-round. There are surfing spots tailor-made for anyone and everyone: flat water lagoons for beginners, wave riding spots in the Indian Ocean for the serious kiter, and fun kite surfing excursions to the more- than-a–dozen sandbanks and exciting little islands that sprinkle these lovely blue waters. The scintillating summer season is the best, and opens a window for enthusiasts from May to October. Strong South-West winds buffet the sea daily, with an average of 20-25 knots, reaching a peak of 30. The winter season is from December to mid- March when the North-West monsoon provide about 15 to 20 knots, about 4 to 6 days a week. The kitesurfing spots in Kalpitiya can cater to beginners as well as to advanced kiters. There are two main surfing sites suitable for those who want flat water, freestyle, freeride and need instruction: the Kalpitiya lagoon and the Kappaladi lagoon. The lagoons are shallow, and will be perfect for your introduction to the sport, as well as for freestyle sessions with its ultra flat water even with strong winds. On the other side of the Kalpitiya peninsula is the Indian Ocean which offers an exhilarating 500m long wave that unrolls during the South West monsoon period, perfect for unforgettable wave riding sessions. Available on this site are a large number of internatio
Long considered to be the holiest place of Roman Catholic worship in Sri Lanka, the Shrine of Our Lady of Rosary in Madhu is a beacon of hope and faith. All year long Mother Mary's life is celebrated here but the grandest celebration of all is held in August, which coincides with the Feast of Mother Mary's Assumption to heaven. With the flag hoisting starts the nine-day preparatory period before the Feast of Our Lady of Madhu. Situated in Mannar, one can reach the holy premises via the secluded road stretching through the Madhu Sanctuary. Blue flags flutter high in the wind and adorn the church precincts, almost blending with the skyline. The solemn structure in blue and white comes into sight, upon entering the sacred grounds. The miraculous statue of Mother Mary holding the infant Jesus at its altar has an intriguing history and much of its past has been lost with time. The initial abode of Our Lady of Madhu is said to have been in Mantai, situated a short distance away from its present place. According to the annals of history, a woman named Helena is said to have been instrumental in building the first shrine in Madhu. A time-honoured tradition, camping in the church grounds is a ritual of the Madhu pilgrimage. Some set up makeshift tents while others will reside in small houses, which is an alternative to camping. The benevolent statue of Our Lady of Madhu, has for years offered solace, blessings and refuge to the ones who come to experience her divine presence. Fo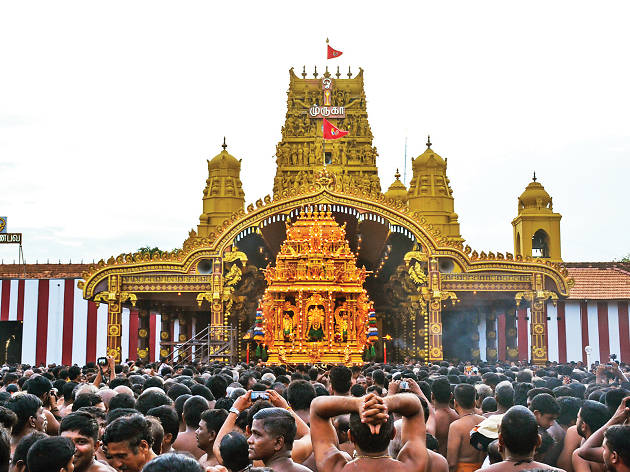 With origins dating back to the reign of Aryachakravarthi's rule during the 13th century, the Kovil has a remarkable history. Since the re-emergence of the Nallur Kandaswamy Kovil during Dutch colonisation, the kovil has flourished under the custodianship of the Maapaana Mudaliyar family, where the traditions of Shaivism and worship of the Divine Child – lord Murugan are strictly upheld. The simple brick structure built for the 'Vel' in the early days still remains as the Sanctum Sanctorum, preserved amidst the Dravidian and Hindu architectural characteristics added over the centuries. All worshippers are treated equally and it is the only Kovil in Sri Lanka where archanai or personal pooja is offered at one rupee. The Custodians have over the years ensured that time is upheld as sacred, and all customs, pooja and even festivals are held on time. The Mahotsavam also called Nallur Festival is the grandest and most venerated with processions and elaborate festivals. It commences with the Flag Hoisting Festival on August 16 and concludes with Vairavarshanthi on September 11. Some of the main festivities include Mancham (Aug 25) when lord Murugan and his consorts are taken in procession in the outer (premises) Prakaram of the Kovil. During the Kailasa Vahanam (Sept 4) pageant, worshippers are filled with awe amidst the astounding chariot representing Mount Kailash in the Himalaya range. Lord Murugan and his consorts are mounted on elaborate horse chariots for the Orumuga (Sept
More to explore