Your guide to public transport in Stockholm
Here's how to navigate public transport in Stockholm like a local – whether by bus, tram, commuter train or ferry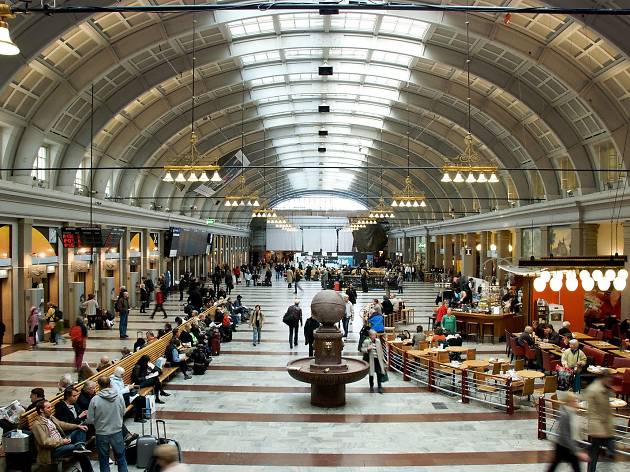 Stockholm is a visitor's dream when it comes to public transportation. The city's subway network is intuitive and efficient and runs through the night on weekends. Buses, trams, commuter trains and ferries also connect the capital's 14 islands – and all their top attractions. Almost all these options are operated by the same company, Storstockholms Lokaltrafik (SL), so you can easily switch between different transport modes.
Paper or mobile tickets cost 44 SEK for a 75-minute journey. But it's usually better value to buy a plastic SL card for 20 SEK and top up with credit, or buy a 24-hour, 72-hour or weekly pass if you're planning frequent trips. Whether you're finding your way to your hotel or just want to get lost in the city – and then find a great bar or restaurant along the way – we've got you covered.
RECOMMENDED: Your essential Stockholm travel guide
Public transport options in Stockholm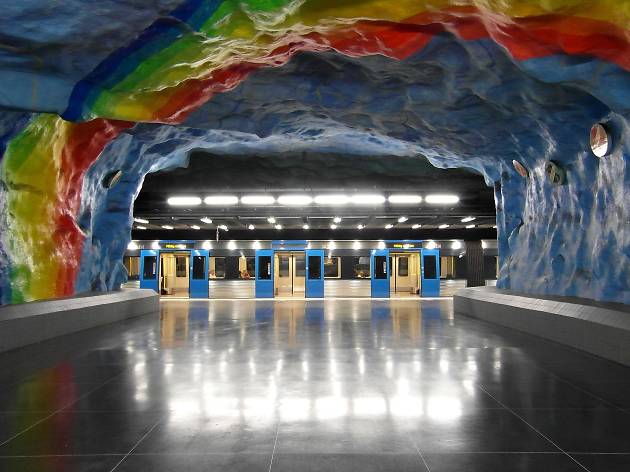 Photograph: Courtesy CC/Wikimedia Commons/Ingolf
Stockholm's extensive underground network, known as the tunnelbana, is made up of three colour-coded lines (green, red and blue), which split into different branches on the outskirts of the capital. Subway trains typically run between 5am and 1am during the week and there are through-the-night services on Fridays and Saturdays—very handy in a city where taxis are expensive. Stations in the city centre are typically well-marked at ground level with large 'T' signs. There's wheelchair and stroller access at every station, although not necessarily at each exit. Tickets should be bought in advance from subway stations or Pressbyrån and 7-11 convenience stores.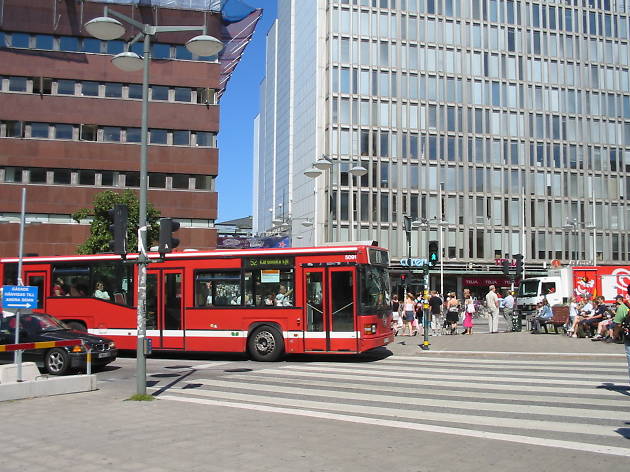 Photograph: Courtesy CC/Wikimedia Commons/
The bus network in Stockholm is trickier to navigate than the subway, and probably isn't worth it if you're only visiting for a short period of time or are planning to do most of your travelling by day. However, busses are a great option if you need to travel after 1am during the week, when the subway is closed. Services are well-heated and are typically calm and safe. The key inner-city night route is Line 4 (which turns into Nightbus 94) between Radiohuset and Gullmarsplan. SL cards are accepted on all busses. If you don't have a ticket, you can pay using the SL app; it costs 44 SEK for a 75-minute journey (compared to 31 SEK with an SL card).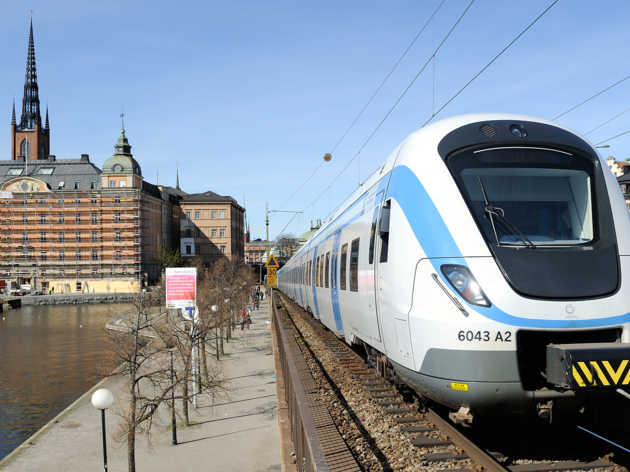 Photograph: Courtesy CC/Wikimedia Commons/Tim Adams
You can travel surprisingly far outside the city borders on a single SL ticket, making Stockholm's aboveground train network a top choice for both commuters and weekend day-trippers. Two popular tourist spots are the ports of Nynästamn and Saltsjöbaden. Sigtuna, the oldest town in Sweden, can also be reached via an SL train to Märsta, followed by a short bus ride. However, if you're travelling to Uppsala from Stockholm you'll need to buy a separate UL ticket or, if you've already bought an all-inclusive SL ticket for 24 hours or more, you can buy an SL ticket extension. It's easiest to arrange the latter from an SL counter; ticket machines are available but can be confusing for first-time visitors.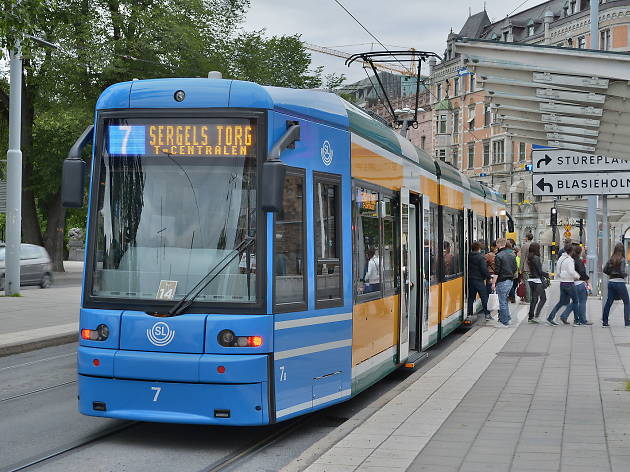 Photograph: Courtesy CC/Wikimedia Commons/Thiemelab
Trams serve Djurgården island, where many of Stockholm's most popular museums are based. You can pick up the Line 7 service from two adjacent stops in the city centre—Hamngatan or Nybrokajan. Both stops are within walking distance from central station and Östermalmstorg and Kungsträdgården subway stops. Tram line 22 serves various city suburbs. Valid SL cards or mobile tickets must be bought in advance from subway stations or convenience stores and shown on board.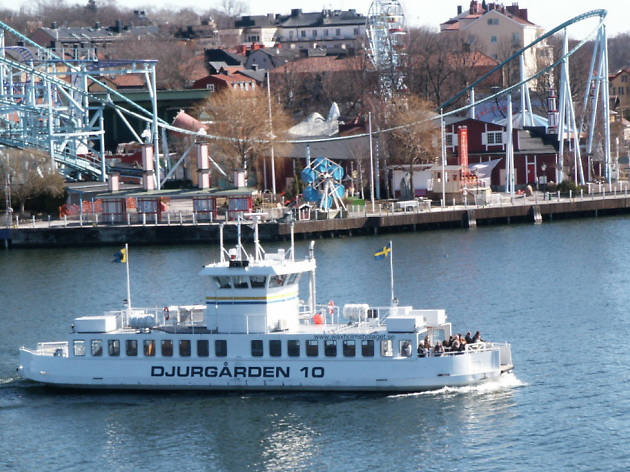 Photograph: Courtesy CC/Wikimedia Commons/Thrillh
Taking the ferry rarely saves time in Stockholm, but it offers a fun and scenic way to get around, especially during good weather. The Djurgården ferry connects Slussen (follow signs from the Södermalmstorg subway exit) to Djurgården island, often stopping off at Skeppsholmen island en route (check with staff before you board). The Sjövägen 80 boat line connects central Nybroplan (close to Kungsträdgården subway stop) and Frihamnen port, also stopping off at Djurgården island along the way. SL tickets are valid for both services but must be bought in advance. There are also several private companies running boats from the city centre to the Stockholm archipelago. Waxholmsbolaget and Stromma are the largest.
Time to check out some neighbourhoods
To a newcomer, Stockholm can be dizzying. Where to begin? The trick is to find an island whose character suits yours, and go from there.