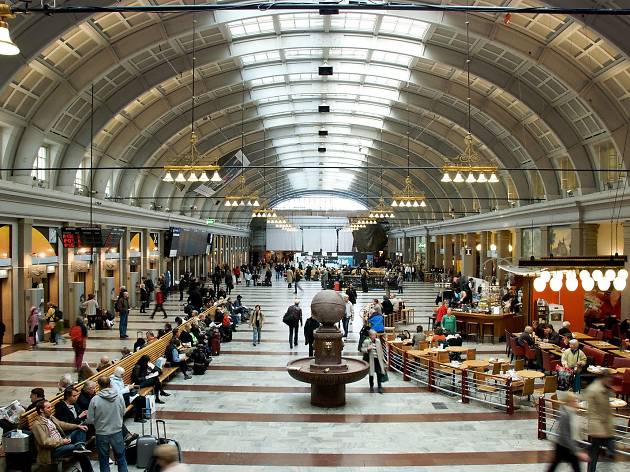 Your guide to public transport in Stockholm
Here's how to navigate public transport in Stockholm like a local – whether by bus, tram, commuter train or ferry
Stockholm is a visitor's dream when it comes to public transportation. The city's subway network is intuitive and efficient and runs through the night on weekends. Buses, trams, commuter trains and ferries also connect the capital's 14 islands – and all their top attractions. Almost all these options are operated by the same company, Storstockholms Lokaltrafik (SL), so you can easily switch between different transport modes.
Paper or mobile tickets cost 44 SEK for a 75-minute journey. But it's usually better value to buy a plastic SL card for 20 SEK and top up with credit, or buy a 24-hour, 72-hour or weekly pass if you're planning frequent trips. Whether you're finding your way to your hotel or just want to get lost in the city – and then find a great bar or restaurant along the way – we've got you covered.
RECOMMENDED: Your essential Stockholm travel guide
Public transport options in Stockholm
Time to check out some neighbourhoods
To a newcomer, Stockholm can be dizzying. Where to begin? The trick is to find an island whose character suits yours, and go from there.