Restaurants
Your guide to Stockholm's best restaurants, with reviews and editors' picks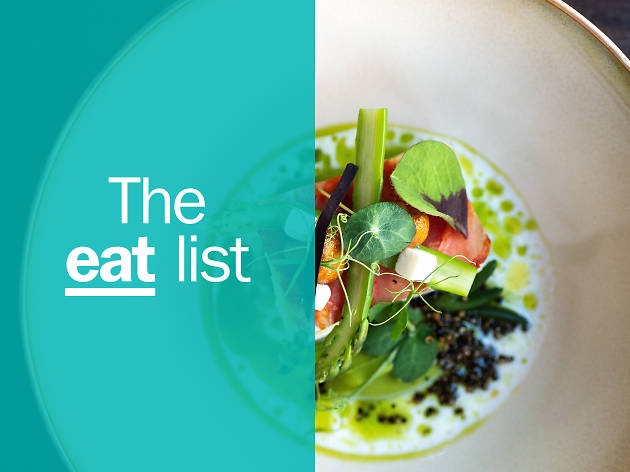 The 12 best restaurants in Stockholm
Trying traditional Swedish dishes, having fika (afternoon tea, but with coffee and cinnamon buns) and splurging on minimalist New Nordic cuisine are high on many a tourist's list of things to do in Stockholm. But there's a lot more to the Swedish capital's food scene than just the tick-box guidebook recs. Restaurants in Stockholm are diversifying and looking outwards more than ever before, so expect world-class Indian, Middle Eastern and American menus, but adapted to Swedish tastes. And what does that mean? Dill, pickled red onion and more lush flavours of mayo than you could ever imagine. You'll go away not quite addicted – but almost.  In a city where it's normal for a sandwich to set you back 80 to 100 SEK (£7-£8.50), fine dining in Stockholm comes at a hefty price. Thankfully, Stockholm also has a booming street food scene (with one caveat – most of the year the vendors have to stay indoors due to the cold). Many first-rate Stockholm bars and restaurants also have budget-friendly lunchtime buffets which get busy around 12pm, typically Swedish lunch hour. So whatever your budget, our pick of the very best restaurants in Stockholm can deliver. Smalig måltid! Eaten somewhere on this list and loved it? Share it with the hashtag #TimeOutEatList.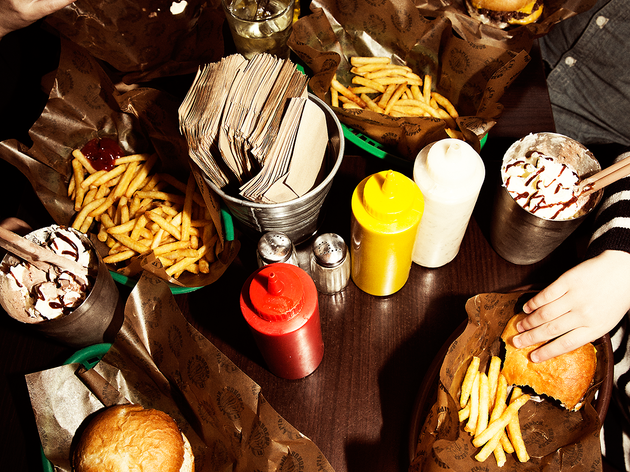 How to eat like a local in Stockholm
You've probably tried Swedish meatballs at IKEA, and you may have even heard of Swedish cinnamon buns. But asides from that, what is Swedish cuisine? Ask most locals, and they'll respond saying that a typical dish at one of the best restaurants in the city is one that starts off simple, then gets unexpected flavors added in—think cardamom, saffron and spoonfuls of jam in unusual places. And then there's the fast food; Swedes love it, and Stockholmers especially—as such an international city, we have some of the best take-away restaurants in the land. Stockholm is also leading the street food scene with artisan burgers and craft pizzas; even the humble hot dog has had a makeover, and you can easily grab these snacks on the go on your way to the city's top attractions or before hopping on a local tour. When eating like a local in this city, the trouble is not in deciding where to start, but where to stop!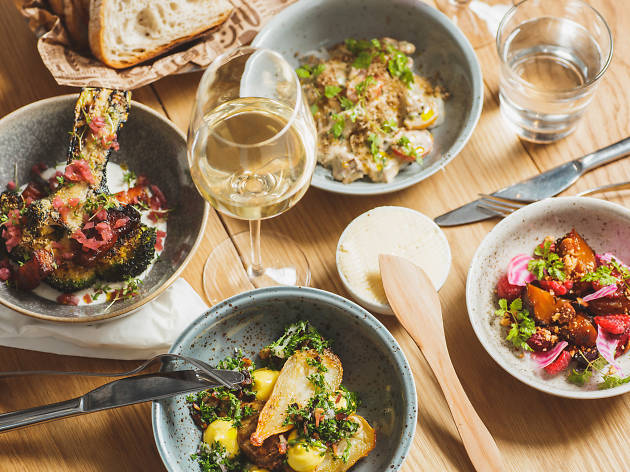 The 10 best brunches in Stockholm
You can do brunch in Stockholm one of two ways. Of course, there's your traditional Swedish buffet, often served in a beautiful old 'host house' – these are still going strong. But if you're not fussed about eating like a local, there's also an emerging American-influenced brunch scene, where the meats are out and acai bowls very much in. Both are in high demand right now, and both are worth your time. For a fixed-price Swedish affair (normally €30-€40, including coffee and desserts), it's best to book ahead. And at leading American-Swedish establishments like Greasy Spoon, STHLM Brunch Club and Mr Cake, it's wise to turn up a couple of hours before hunger hits and get your name on a list for later. Perhaps inevitably, the two strains of Stockholm brunch are beginning to merge: the traditional dairy, carb and meat-heavy Swedish offerings are increasingly being refashioned to cater to diverse dietary needs, though the newer fusion spots still lead the way when it comes to vegan and gluten-free options.  One last thing you should know? As is becoming the norm in Stockholm bars and restaurants, many of these brilliant brunch spots accept card only. So get browsing our list of the best brunches in Stockholm and camp out for the duration – you may find it hard to move come the afternoon.  RECOMMENDED: Full guide to the best restaurants in Stockholm