Heads up! We're working hard to be accurate – but these are unusual times, so please always check before heading out.
The 13 best museums in Stockholm right now
Mamma mia! From naval history to tales of a little-known pop act, the best museums in Stockholm can do both serious and fun
Brimming as it is with innumerable impressive monuments and attractions, the Swedish capital itself can sometimes feel a bit like one big open-air museum. But indoors, too, Stockholm must be up there with the most densely packed museum-cities in the world. Spread across its 14 main islands and all of the city's most buzzing central neighbourhoods, there are more than 100 visit-worthy institutions here.
So where should you start? From naval history to cutting-edge technology and art to the tumultuous story of Agnetha, Björn, Benny and Anni-Frid, our pick of the best museums and galleries in Stockholm has pretty much every interest covered.
RECOMMENDED: Full guide to the best things to do in Stockholm
Best museums in Stockholm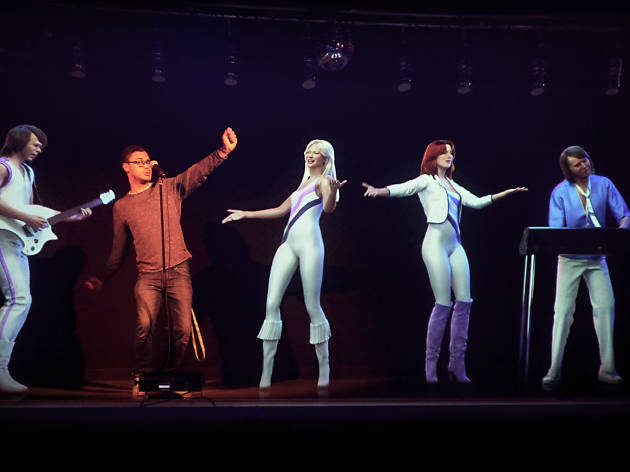 Photograph: Krok Attling
OK, let's get this out of the way – no trip to Stockholm is complete without a visit to this shrine to pop's most glamorous band. The iconic Swedish quartet pretty much single-handedly invented modern pop and a lot of thought has gone into the experience here. Sure, there are costumes and gold discs and film clips, but you can also perform with ABBA avatars – ABBA-tars? – and (virtually) try on some of their most famous outfits. You can't just turn up; tickets must be bought online beforehand.
Photograph: Karlsson Anneli
The most visited non-art museum in Scandinavia, this place is named after the Vasa, the preserved 17-century ship that is the museum's centrepiece. The ship, which sank on its maiden voyage, was discovered in Stockholm harbour in 1961 and painstakingly restored to its former glory. As well as getting within touching distance of this relic from a bygone era, you can dine in its shadow, learn about the naval history of this proud, seafaring nation, and explore an array of other ships and exhibits.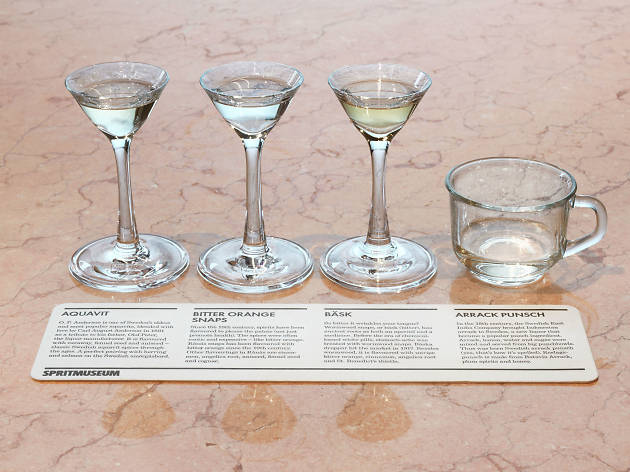 Photograph: Jonas Lindström
Swedes love to drink, so it's only natural Stockholm has a museum dedicated to all things alcoholic (you can even drink while wandering around). Detailing the Swedes' bittersweet relationship to booze – especially Swedish 'snaps' – there are a number of permanent and temporary exhibits, including an exploration of drinking song culture (you can download song sheets in English and sing along in groups). Tasting sessions are common too, and there's a great on-site bar and restaurant serving craft beer and snacks.
Photograph: Royal Europe
This palace remains home to the Swedish royal family, although large parts of the dazzling 16th-century property are open to the public. A Unesco World Heritage Site since 1991, there are few better examples of gilded interiors and luxurious reception halls in Europe. The guided tours are informative and relaxed, but there's much more to explore than just the palace itself. A perfectly preserved working theatre – with a full production schedule – the famous Chinese pavilion, and immaculate grounds and gardens make this a peaceful getaway from the bustle of the city.
Photograph: Moderna Museet/Åsa Lundén
Stockholm's answer to MOMA or the Tate Modern, Moderna Museet houses Sweden's largest collection of 20th-century art. Works by Dalí, Picasso and Matisse sit alongside cutting-edge installations and sculptures in this striking red building. The temporary and permanent exhibitions – the latter constantly evolving – are consistently thought-provoking, and it has a deserved reputation for excellence (do go on a guided tour – you'll learn a lot). They also regularly host talks and hold a free 'language café' every Tuesday evening for those looking to brush up their Svenska.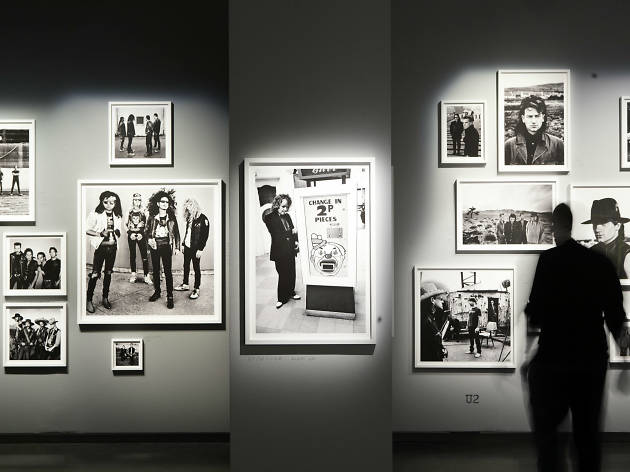 Photograph: Fotografiska
For some of the best views over Stockholm, bag a window table at the top-floor restaurant of Fotografiska, where the gourmet food more than matches the vista. And, of course, don't forget to peruse the world-class photography on display across the four floors of this converted Art Nouveau customs warehouse. Instead of displaying a permanent collection they host four large and more than 100 smaller temporary exhibits every year, so there's always something new to view, and for those who fancy seeing their own efforts adorn the walls, there are courses and workshops to sharpen your skills behind the lens.
Photograph: Skansen Open-Air Museum
7. Skansen Open-Air Museum
Take a trip back in time at Skansen, the world's oldest open-air museum, on the beautiful island of Djurgården. You could easily spend a day here, wandering the farms and homesteads designed to portray traditional Swedish living between the 16th and 19th centuries. Observe crafts including tanning, glassblowing and pottery being practised, or check out the zoo of animals native to Scandinavia featuring bears, wolves and the European bison. It's a fantastic place for kids, too, and is as educational as it is entertaining. Don't forget to the visit the bakery; the treats on offer are just as moreish as their modern-day equivalents.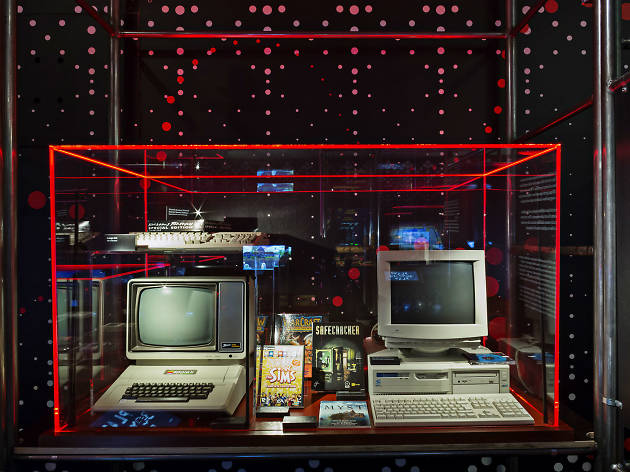 Photograph: Anna Gerdén
If you sometimes wonder where AI, machine learning and the like might be taking us, this unassuming building has the answers. It may not be much to look at, but inside it's a true haven for gadget lovers, highlighting as it does only the most cutting-edge developments in technology (plus the coolest model railway you're likely to see). 'Experiment your way to smart ideas' is the mantra of Megamind, the main exhibition that's been wowing visitors since 2015. 'Painting' with your eyes, making virtual sculptures and creating music with the power of thought are just some of the mind-blowing activities you can try for yourself.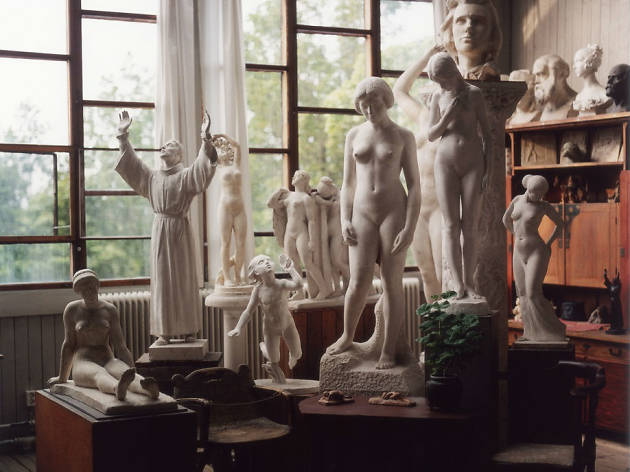 Photograph: Carl Hjelte
9. Carl Eldhs Ateljémuseum
From the City Hall courtyard to the Olympic Stadium, the sculptures of Carl Eldh can be found all over Stockholm. One of Sweden's most prominent and best-loved sculptors, this unusual wooden building in leafy Bellevueparken was his home and studio, the site chosen because of the panoramic views and large garden, which allowed him to work outside. Notebooks, sketches and more than 100 sculptures and models are on display in the well-preserved building, each offering insight into the life of one of the 20th century's most prolific artists.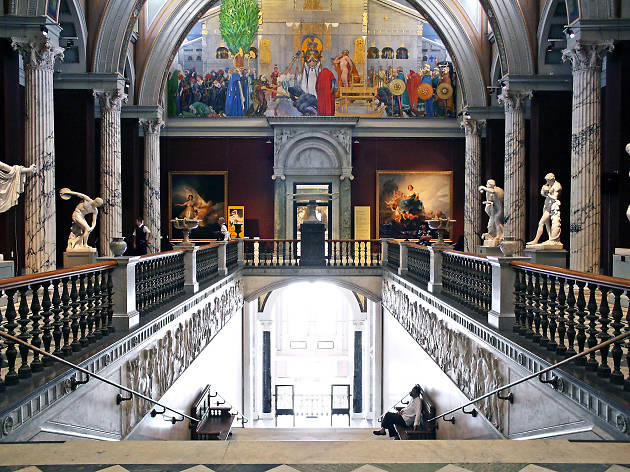 Photograph: Dimitry B / Flickr
This grand, imposing, recently restored Renaissance building on the Blasieholmen peninsula is home to the largest art collection in Sweden, including 16,000 paintings and more than 30,000 objects. It leans towards the more traditional – think Rembrandt, Renoir, Degas – but there's also an impressive porcelain collection, plenty of modern Swedish art, and an art library that's second to none (and open to the public as well as academics). Locals missed this place during the revamp – wander its immaculate, classical halls and corridors, and it's not hard to see why.
Photograph: Nobel Museum
The tale of Alfred Bernhard Nobel is a curious one. A celebrated chemist, engineer, inventor and philanthropist, he invented dynamite and owned Bofors, a company that earned him a fortune as an arms manufacturer. However, stung by a premature obituary condemning him for such profiteering, he bequeathed his fortune to set up the eponymous Institute and prizes. The museum that bears his name reflects upon the work and achievements of Nobel laureates and Alfred himself through exhibitions, plays, films and debates, and offers a glimpse into the world of those who have shaped science and society over the past 100 years.
Photograph: Bergrummet
There's something charmingly old-fashioned about the traditional toys and games on display at Bergrummet; all moving parts and wood and childhood innocence. What started as a lifelong dream for a toy-obsessed local in Tidö is now just around the corner from Moderna Museet, on the island of Skeppsholmen, and is billed as 'a meeting ground for generations'. The idea is to bring families together over the simple pleasure of tactile toys, comics and board games, and they have plenty of the latter – including traditional Swedish ones – to try out. If you want to ignore your phone for an hour or two, here's a pretty good place to do it.
Photograph: Katarina Nimmervoll
13. Swedish History Museum
Vikings have a lot to answer for. Their influence – and bloodlines – spread all over Europe, and the Swedish History Museum charts their rise and fall through the ages. It houses more than 10 million artefacts divided up by era, as well as an impressive Gold Room containing gold and silver artefacts. You can dive into Norse mythology, learn about the Vikings' belief systems and origins, and even try some traditional food in the restaurant – the 'Viking plate', teamed with with mead, is an experience not to be missed.
After a one-of-a-kind souvenir?
You might know it as home of H&M and IKEA – and the Swedish capital doesn't disappoint when it comes to affordable design with pretty much universal appeal. But in between the museum-sized furniture superstores and high street fashion outlets, Stockholm also has artsy corners brimming with one-of-a-kind gifts, homeware and clothes.