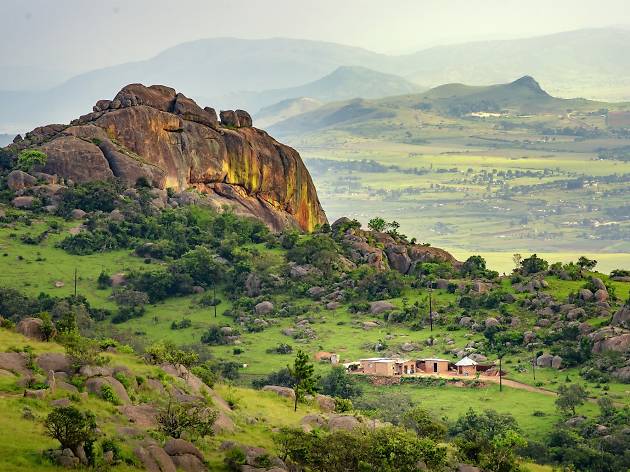 The best places to travel in September
Whether beaches, city breaks or adventure trips are more your bag, these are the very best places to travel in September
Not sure where to choose for a September vaycay? Well, there's a whole world of thrilling destinations out there to suit every kind of traveller, whatever you're into – from adventure trips to rural wine tours, lazy beach stays to uber-cultural city breaks. Holidays were a no-go for pretty much all of us last year. But with the vaccine now rolling out worldwide, we have high hopes for a much-deserved getaway this September.
The baseball and NFL season gloriously coincide in September, making Boston a top choice for Red Sox and Patriots fans – as long as, y'know, stadiums will allow at least some fans in again this year. Or perhaps you want to discover secret beaches? Corsica's got a few. Get into some salsa? Then head to Cali to see the real Colombia in all its hip-winding glory. Here are ten of the best places to travel in September 2021.

RECOMMENDED: The best places to travel every month of the year

Note: We've included destinations in this list that we hope will be open to visitors by September – but make sure to check our 'Where can I travel?' page before you plan a trip. Likewise, some events mentioned in this list may not happen as planned, so always check before you travel.
Best places to travel in September
Chicago's charming mix of big-city grit, culture and Midwestern friendliness must be a winning combo: visitors to the Windy City were at a record high pre-pandemic. Head there in September to nab yourself a space in front of Anish Kapoor's Cloud Gate (for the obligatory warped reflection selfies) and to beat the big crowds queuing for the lifts at the Willis Tower and gawping at the gold-topped art deco Carbide & Carbon Building. The weather's still good enough for outdoor festivals then too: do as locals do and head to one of the city's free jazz events, like the Chicago Jazz Festival, held in Millennium Park at the start of the month, or Hyde Park Jazz Festival in late September.
Discover the best things to do in Chicago
From beer halls to underground jazz clubs and museums, the Bavarian capital has a lot going for it at any time of year – but the real party starts in September. More than six million people visit Munich to drink about two million gallons of beer every year for Oktoberfest (well, except 2020, when the event was cancelled). Over the years the start of the folk festival has crept forward, and now the mass enjoyment of traditional German cuisine, wiener dog races, lederhosen and polka music lasts from mid-September to early October. As long as the vaccine rollout continues apace, it should be back on this year – in which case: prost!
Discover the best things to do in Munich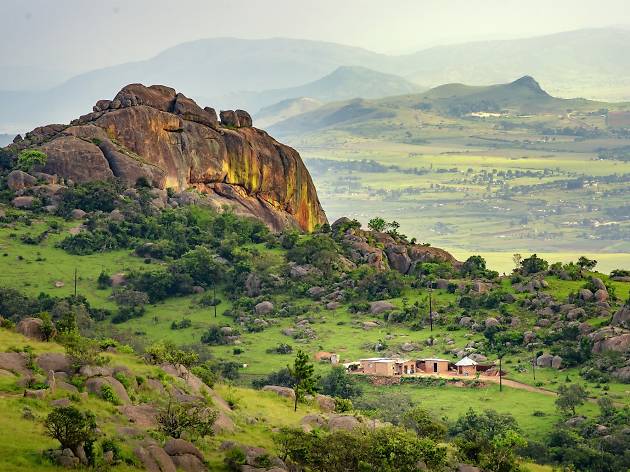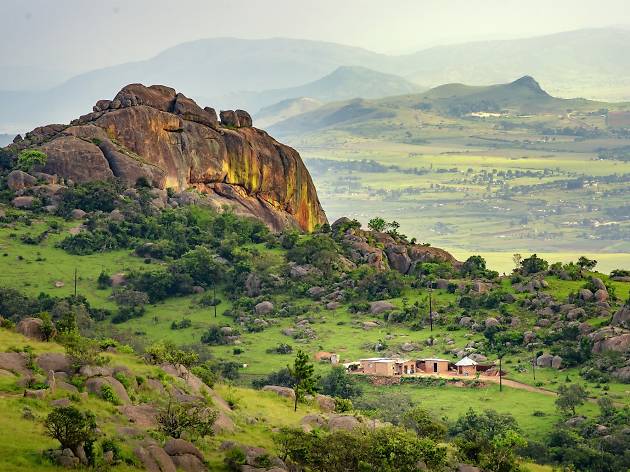 Photograph: Shutterstock
A new international airport and an improved network of roads across the country are making travelling to and around this underrated kingdom a lot easier – so get in there before everyone else does. Recently renamed eSwatini, this entirely landlocked country provides excellent mountain hikes, opportunities for rafting, zip-lining and mountain biking adventures, plus there's plenty of wildlife – especially rhinos. Visit in September for springtime flowers, and to get in there before the sticky summer rainy season begins in October.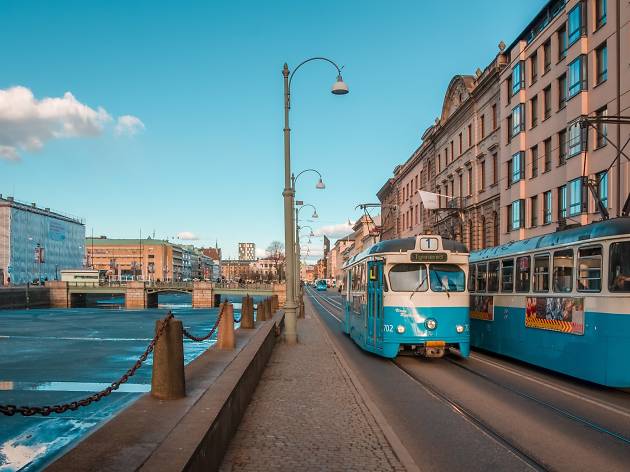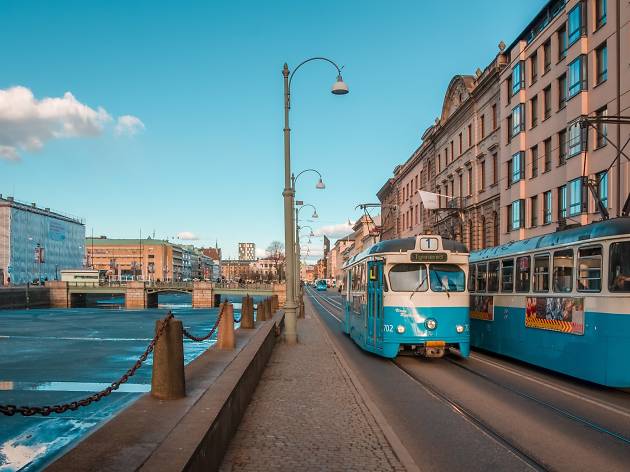 Photograph: Shutterstock
Sweden's second city has been named the world's most sustainable destination on the Global Destination Sustainability Index four years running, thanks to its forests, parks, public transport system and the government's push towards eco-innovation. Enjoy leafy walks in Slottsskogen or the harbour views from Keillers Park in between stops at the city's wide choice of sustainable restaurants – try organic hotspot Taverna Averna, where they grow their own veg on the roof. And with the Swedish government pledging £4.3 million to work on overnight train routes into Europe, there could also be an opportunity for tagskryt (train-bragging) about your sustainable holiday.
Discover the best things to do in Sweden
The grape harvest in the Golden State lasts from late August to early October, when Wine Country is abuzz with events and tastings. For luxe sipping in chic surrounds, head to the Napa Valley, where you can catch the Wine Train or cycle between wineries. Or for the same calibre of world-class vintages in a more laidback setting, head to Sonoma: its leafy town of Healdsburg has plenty of tasting rooms offering diverse local selections from the big makers and smaller-scale artisan and family-run operations. They're all walkable, too, which means grape times with no driving necessary.
Discover the best things to do in Napa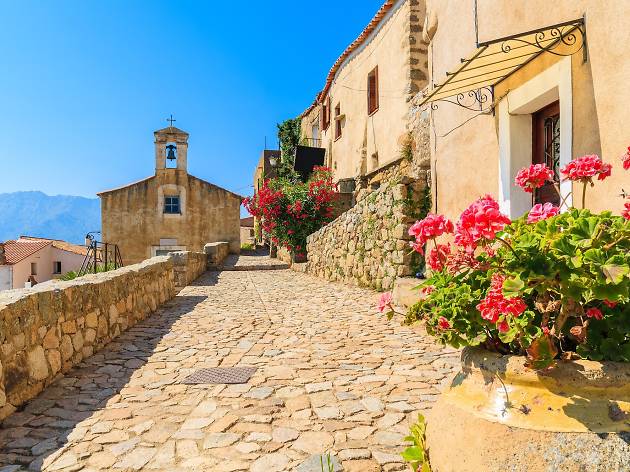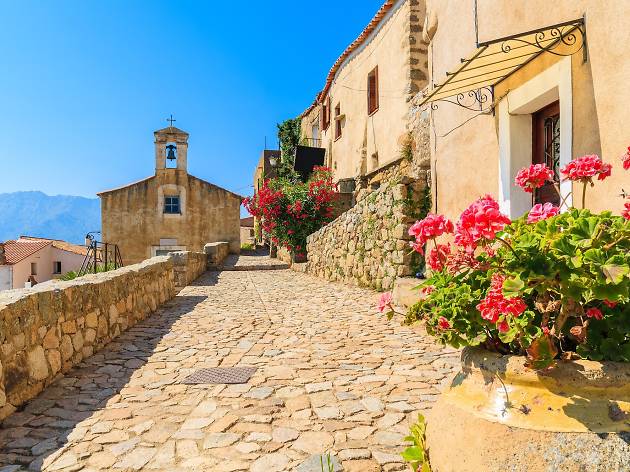 Photograph: Shutterstock
France has somehow managed to keep this sun-drenched, mountainous island, 174km off its south coast in the Mediterranean, a secret. And with around 200 beaches there's enough room for a quiet break. Stay entertained in the chic coastal towns, where you'll find a mix of French, Italian and North African influence and barely any other English-speaking tourists. Bonifacio, perched on limestone cliffs at the southern tip of the island, offers cobblestone alleyways, a Game of Thrones-style fortress and coastal hikes to secluded beaches. Catch the end of the summer season when flights are a bit cheaper, but the sea's still warm.
Discover the best things to do in France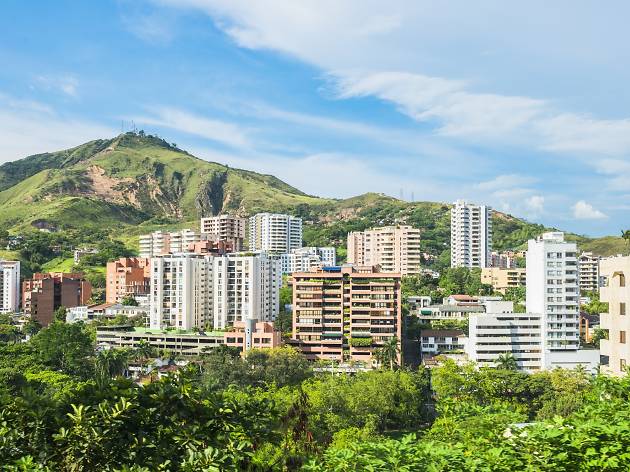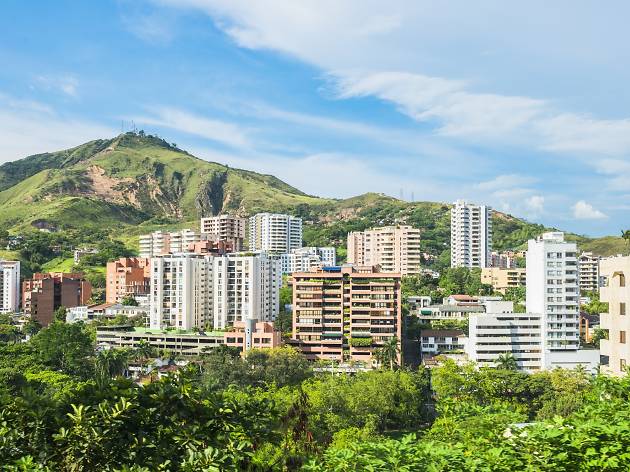 Photograph: Shutterstock
Sure, Cartagena and Medellin have been filling up your Insta feed for years now, but the south of the country is still under-the-radar. And with its notorious local cartel bosses in jail, Cali is becoming Colombia's next big thing. Known for its smoking-hot dancing, Cali has more than 200 registered salsa schools. In September, the annual Festival Mundial de Salsa is held here, so visit then for free shows, live music and spontaneous dancing in its cobbled streets, as some of the best international salsa talent congregates in technicolour costumes to shake a collective tail feather.
Disover the best things to do in Colombia
There are lots of reasons to love Boston: lobster rolls, the characterful charm that comes from being one of the oldest cities in the US, its major-league sports teams. The city's home to NFL legends the New England Patriots and baseball bros the Red Sox – and the seasons for both sports coincide in September, so if stadiums are welcoming the public again, you'll be able to catch (at least) one game of each while you're in town. Sports not your thing? Boston is a total beaut in foliage season: for a tree-mendous leaf-peeping trail, wander through the Public Garden, then through the cobbled streets and brownstones of Beacon Hill and along the Charles River Esplanade.
Disover the best things to do in Boston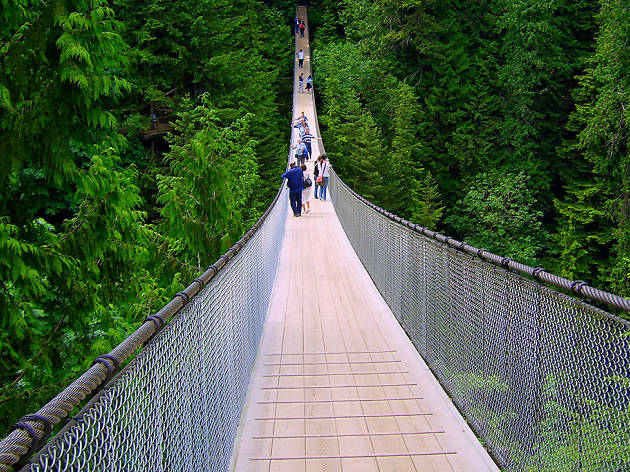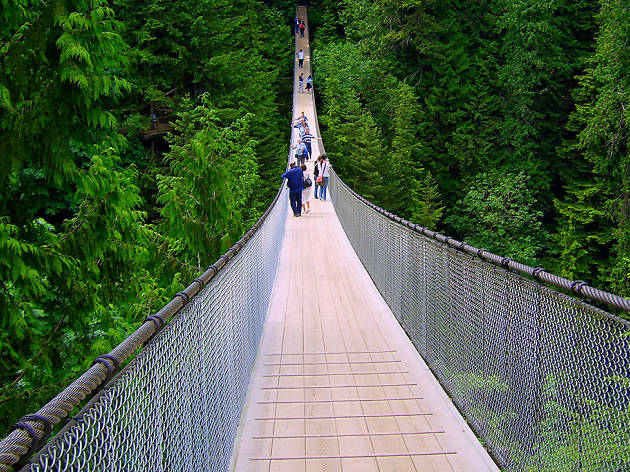 Photograph: Flickr haRee
The jaw-to-the-floor wilderness of British Columbia are best seen in burnt amber. Fly into outdoorsy city Vancouver to acclimatise, with walking trails, parks and coastal hikes in close proximity to food trucks and buzzing neighbourhoods such as ex-warehouse district Yaletown and historic Gastown (Vancouver Island is also nearby, for some of the best autumn colours). Then to really feel a sense of escape, head out to the majestic forested mountains and glaciers in Northern British Columbia. Or if nature with wild swimming, local wine and a bit more proximity to civilisation is more your jam, try the Okanagan Valley.
Discover the best things to do in Vancouver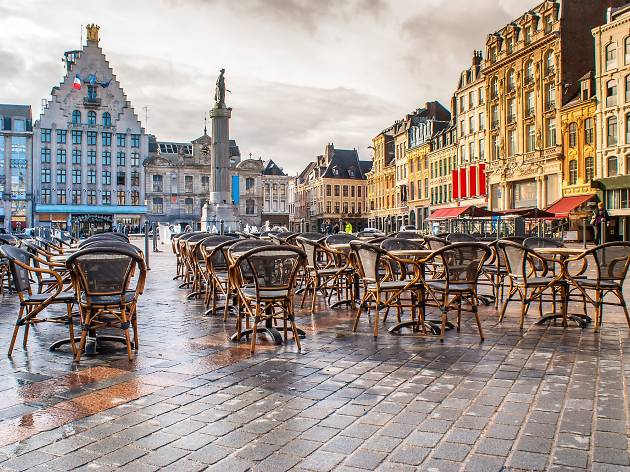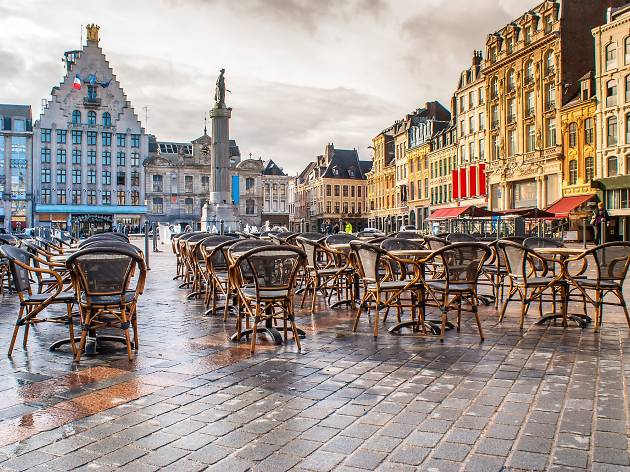 Photograph: Shutterstock
This good-looking, underrated northern French city has a lot going for it. Beyond its cobbled streets, Flemish houses and art nouveau buildings, Lille also has some impressively sculpted modern architecture such as the Lille Métropole Museum of Modern, Contemporary and Outsider Art and the elliptical Stade Pierre-Mauroy. While design buffs might want to hold out for the WDC street festival in December, everyone else should visit in September for Europe's biggest flea market, Braderie de Lille, which has developed into a massive street party. It's been going since 1127, and you know what they say: practice makes perfect.
Discover the best things to do in France
Need more travel inspiration?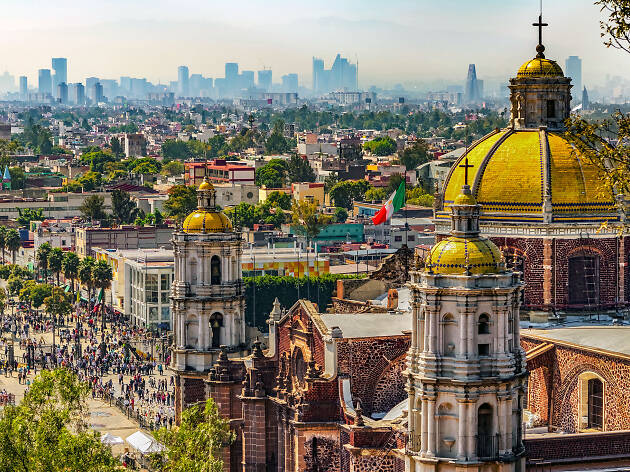 What's the greatest city in the world? It's not an easy question to answer – after all, cities are full of people and people are full of contradictions.