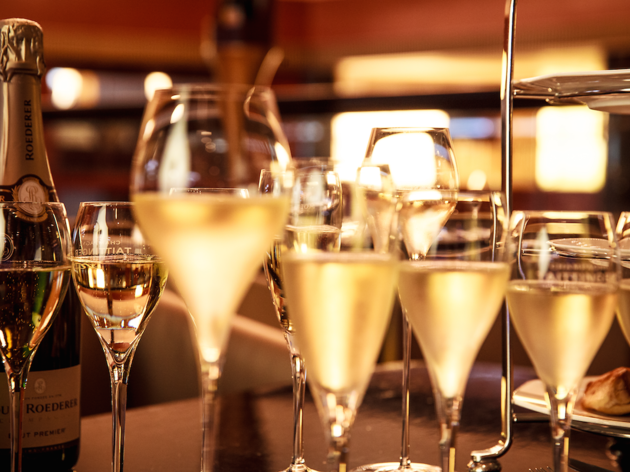 Best all-you-can-drink deals at Tokyo hotels – updated
Treat yourself to a nomihodai experience with these drink plans that offer free-flow champagne, wine, cocktails and more
You already knew that Tokyo is one of the world's best cities for both eating and drinking, with everything from cheap eats to Michelin-starred restaurants satisfying your cravings and superb bars catering to all your cocktail needs. Even for those who prefer quantity over quality, you have not been forgotten either – after all, the city offers an endless variety of nomihodai (all-you-can-drink) deals.
Combining class with value while steering well clear of any lowly tactics (think inflated promises, unclearly marked 'last orders' times and watery tipples), the unlimited drink plans offered at many of the city's high-end hotels allow you to get buzzed in style without breaking the bank. Read on for our picks of Tokyo's top hotel nomihodai (plus one at a rooftop restaurant-bar), and get ready to take your liver for a ride. Just remember to drink responsibly.
Our favourite boozy deals
When you feel like escaping the city buzz and taking your drinking experience up a notch, the Park Hyatt's bars are an excellent choice. The best-known high-end hotel in Tokyo by grace of Sofia Coppola, it's still cool enough to let guests imbibe unlimitedly – and without spending top yen – while enjoying splendid twilight vistas from the 41st floor. Beginning at 5pm, just when the sun is beginning its descent, you can enjoy free-flowing drinks and buffet-style canapés at The Peak Bar, found on the corner of the hotel's calm and spacious lobby floor. Live DJ tunes add to the atmosphere from 6pm onwards.
When? 5pm-8pm
How much? ¥4,800 (plus tax and service)
If you're feeling fancy and want to try multiple kinds of champagne, the ANA InterContinental's Champagne Bar should be your destination. Their weekday plan, Champagne à Volonté, is every bubbly-lover's dream deal; it features three 'levels': Alice for two kinds of champagne, Béatrice for three, and Chloé for five. All plans let you choose from three sets of food, centred on foie gras, charcuterie or seafood respectively. To top things off, the cocktails offered at this maverick bar also feature champagne; you have to consume the fine stuff as soon as a bottle is opened, so leftovers of Taittinger, Louis Roederer and so forth are often used for mimosas and the like.
When? 5pm-10pm for two hours (Sun & hols 4pm-8pm)
How much? Reservations through the website: Alice ¥6,400, Béatrice ¥8,100, Chloé ¥9,900 (plus tax and service)
Finished a long day of sightseeing? It's time to head to the bar to wrap up your day. With this deal, you get to fill your tummy while quenching your thirst with top tipples. Choose from champagnes or go for some of the bar's original cocktails while enjoying two warm and cold dishes courtesy of Motif's chef.
If you're feeling really fancy, upgrade to the 'First Class of the Month' deal, which includes unlimited servings of the monthly champagne, courtesy of one of the world's top maisons. The hotel's unique location, right above the railway tracks at Tokyo Station, lets you admire the arrivals and departures of the Shinkansen.
When? 5pm-7pm (last admission), two hours (Sat, Sun & hols from 3pm)
How much? ¥7,000, ¥9,800 for the 'First class of the month' (plus tax and service)
The Prince Park Tower stands right next to good old Tokyo Tower, and the window seats of the lounge, located on the 33rd floor, are perfect for enjoying truly dynamic views of our city's pretty orange icon. Note that the bar only accepts reservations for the plan, not for seats, and offers window seats to a mere five pairs per day. The Twilight Plan, available only on weekdays, includes free-flowing Barons de Rothschild Brut and over 40 kinds of the resident mixologist's cocktails. Don't miss her signature mojito or the Tokyo Tower, a Prince Park original cocktail.
When? Mon-Fri 5pm-7.30pm (last admission), for two hours
How much? ¥7,500 (plus service)
Suddenly realised you have an extra free evening in your schedule? Here's a perfect deal for you. The three-tiered trays here are occupied by more savoury options than desserts, while the drink selection includes unlimited sparkling, red and white wine, as well as draft beer and soft drinks. The popular live jazz performances in the lounge, as well as the calm views of the hotel's lit-up Japanese garden, will complete your evening.
When? 6pm-8.30pm for two hours
How much? ¥4,800 (including tax and service, online reservations (page in Japanese only) required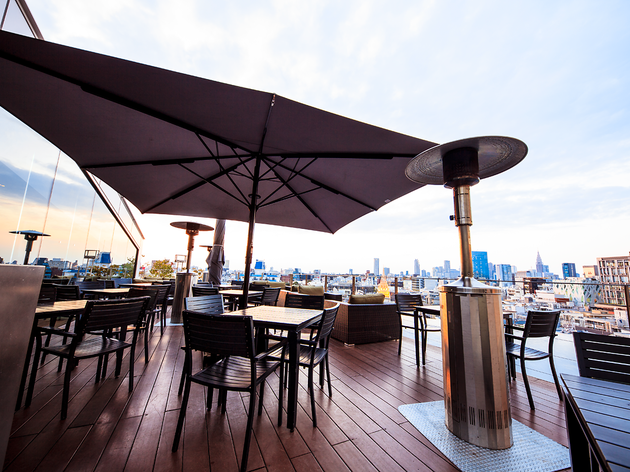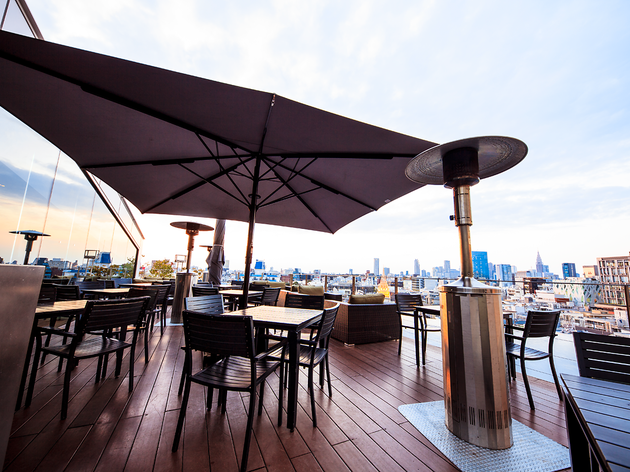 Special package dinner course & premium free flow drinks
This might just be one of the best dinner plans at the popular Two Rooms grill and bar. You can enjoy a four-course meal with dishes such as caesar salad, crab cake donut plus a choice of mains (either the day's Tsukiji fish or chargrilled Australian black Angus beef). The best part is, it comes with a 90-minute all-you-can-drink plan. Choose from a range of drinks including draft beer, selected wines and spirits and more. Book a table at the rooftop terrace if you want a view to go with your meal. This package is open to a minimum of two diners, priced at ¥11,000 per person.
When? 6pm-10pm
How much? ¥11,000
Not in a boozy mood?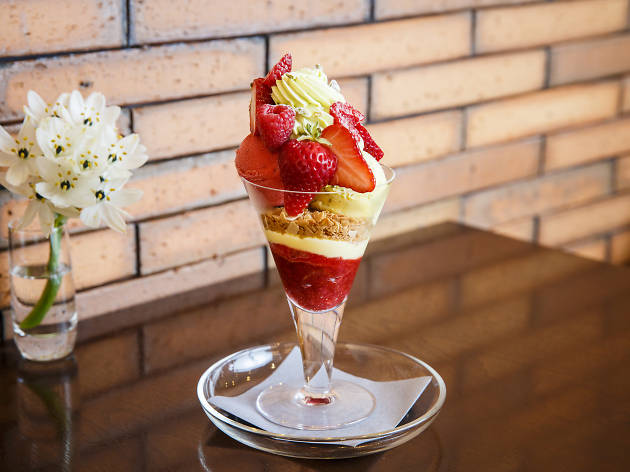 Got a sweet tooth? You've come to the right city as Tokyo offers many decadent Japanese desserts including kakigori, wagashi and more
The capital is now one of the world's great coffee cities, with more specialist shops than most people can hope to visit in a lifetime
Here are the capital's top ten cafés and tea houses for enjoying authentic Japanese ryokucha (green tea) and matcha
Best selling Time Out Offers