The best Tokyo bars: 10 essential Ginza bars
Hop your way through every boozehound's dream neighbourhood with our picks of the best bars in Ginza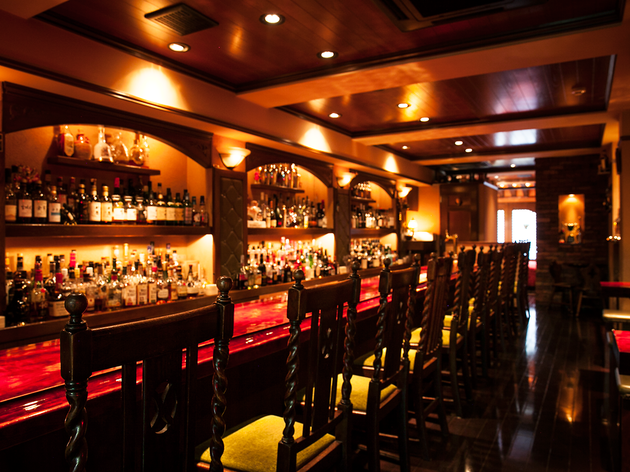 When it comes to down to the sheer number of bars, none of the world's great cities – London, New York, Singapore, Berlin or Moscow – can compete with Tokyo. And in a city with thousands of watering holes, no area boasts a greater concentration of boozers than Ginza. This imbiber's heaven is home to around 350 bars, their signboards decorating practically every single building from Ginza-Itchome in the north to Shinbashi in the south.
With a selection like that, separating the best from the rest can be an arduous task. Helping you pick out the most visit-worthy bars from Ginza's sea of boozers, we've lined up ten of the area's essential joints, from a true Showa-era relic to places where enterprising young bartenders apply the methods of mixology to create cutting-edge cocktails. Check out our top ten below, and then take the step up to these bars run by Tokyo's true cocktail masters.
Venues curated by Tamasaburau. Photos by Kisa Toyoshima and Keisuke Tanigawa
The Ginza top ten
Established in 1928, this venerable bar was much loved by the literati of the Showa period. Supported from the start by such writers as Kyoka Izumi and Kan Kikuchi, it also became a home for painters, actors and photographers such as Kafu Nagai, Sanjugo Naoki, Yasunari Kawabata, Fumiko Hayashi, Ango Sakaguchi and Osamu Dazai...
Read more
Hiding out in the basement on a side street in the direction of Shinbashi, Musashi is one of the newer upscale bars in Ginza – it only opened in 2000 – and one of the less pretentious. It's also far more casual than the average watering hole in this neighbourhood, welcoming everyone from lone boozehounds to larger groups...
Read more
As the name suggests, fresh, seasonal fruits form the basis for the cocktails at this classy bar near Ginza Station. Always innovating, the bartenders here are what you'd call open-minded traditionalists, drawing on a strictly limited array of mixology approaches to give their concoctions a little extra fizz...
Read more
Practically every barman out there knows how to make a competent gin tonic, but only a true expert can raise this humble cocktail to the level of mix masterpiece. You won't be disappointed ordering a GT at Anthem – especially on a hot and humid summer evening in Tokyo...
Read more
Celebrating 12 years in business this year, Four Seasons sits right in the heart of the action in Ginza-Yonchome and boasts a gorgeous 7m counter made of African bubinga timber, behind which a duo of champion bartenders mix up cocktails without missing a beat. Owner Makoto Katsumata is a former winner of the Japan Bartending Association's 'Best Bartender' award...
Read more
After taking home top honours at the 2012 All-Japan Bartender Technical Competition, Naomi Takahashi became the first Japanese woman to win a grand prize at the prestigious IBA World Cocktail Championships – her Wisteria was named Best Aperitif in Prague back in 2013. Having opened her own Ginza bar in late 2015, Takahashi is currently working hard to raise Gaslight Eve's profile...
Read more
Ask a Tokyo-based bar writer to name his or her favourite watering holes and chances are Fal will make the list. Opened in 1998 but looking like it's been in business at least since the '60s, it's one of the area's more curiously shaped drinking spaces: a long, narrow room dominated by a counter split into two parts...
Read more
Mixing drinks in Ginza since 1996, Fumiyasu Mimitsuka broke into the big time in 2012, when he won a 'Best Technical' award at the World Cocktail Championships. In 2014, 'Mimi' opened his own place not far from the Sukiyabashi crossing and has been wowing local boozehounds with his refined mixtures ever since...
Read more
If the claim that a bartender's personality is reflected in his cocktails holds true, Masayuki Kodato must be a straightforward, slightly bitter but always comforting man – as those three characteristics are what best describe his Campari and soda, the signature drink at Kodato's Bar Shake. First opened in 2007 and relocated to its current spot...
Read more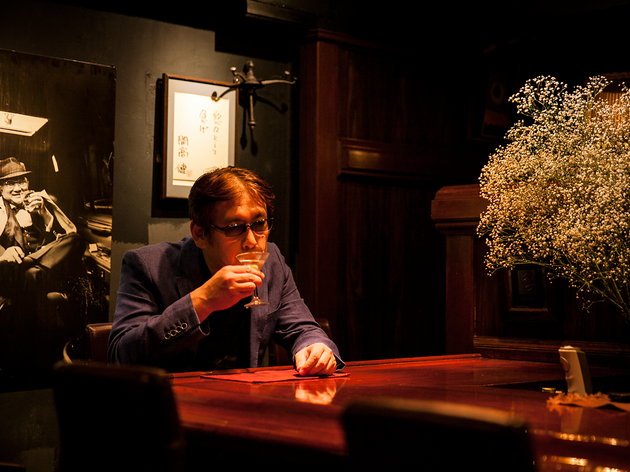 Tamasaburau

Born 1965 in Shibuya, Tokyo, Tamasaburau studied British and American literature at Rikkyo University before embarking on a journalistic career. He continued his studies at New York University and the City University of New York, and later worked for the likes of Berlitz Translation Services and CNN. Since returning to these shores, he has specialised in writing about bars, visiting more than 1,000 watering holes across Japan while publishing articles and several books on topics like the joys of booze, noteworthy bartenders and the role of bars in modern society. He is also the author of 'My Lost New York', an essay on pre-9/11 NYC.
Prefer a bar with a view?