3 new Japanese anime films to watch this year
Look out for these upcoming full-feature productions by the nation's top animation studios
It's tough to jump on a bandwagon midway through an anime franchise. If you are finding it difficult to understand the excitement behind recent hits like 'Demon Slayer: Kimetsu no Yaiba the Movie: Mugen Train' or 'Evangelion: 3.0+1.0 Thrice Upon a Time', don't worry. There are some phenomenal standalone films coming out in 2021 that don't require you to binge watch past seasons in order to follow along.
Coming soon from Japan's top animators the likes of Masashi Ando ('Princess Mononoke') and Ayumu Watanabe ('Children of the Sea'), here are the top productions to look out for in the coming months.
RECOMMENDED: 5 feel-good anime films to cheer you up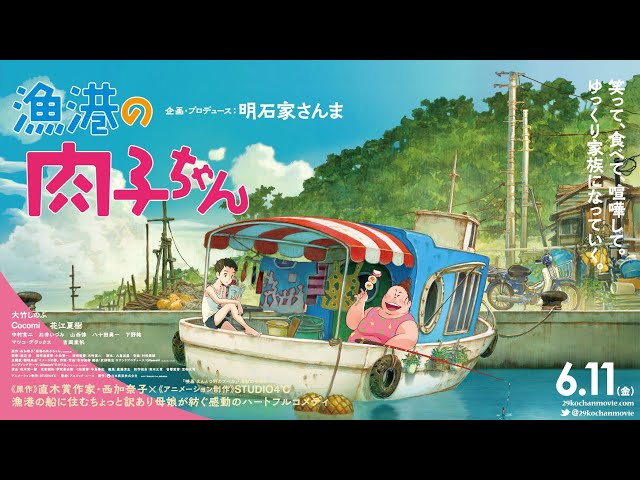 Coming June 11
Based on the eponymous 2014 novel written by Kanako Nishi, 'Gyokou no Nikuko-chan' ('Nikuko of the Fishing Harbour') revolves around a mother-daughter duo with totally different personalities. Kikuko is an elementary school student whose mother – nicknamed 'Nikuko-chan' – uproots the pair to a different town every time a romantic relationship falls apart.
When Nikuko-chan finds a job at a fishing village and the pair settle into their new life on a small house boat, Kikuko secretly hopes that she can grow up in her new home without becoming too much like her mother. The film is directed by Ayumu Watanabe, with characters designed by Kenichi Konishi, who joined Studio Ghibli as a trainee in 1989 and worked on productions including 'Spirited Away' and 'Howl's Moving Castle'. If you watch the trailer closely, you might spot a subtle homage to a certain film by Hayao Miyazaki.
The Deer King: The Promised Journey with Yuna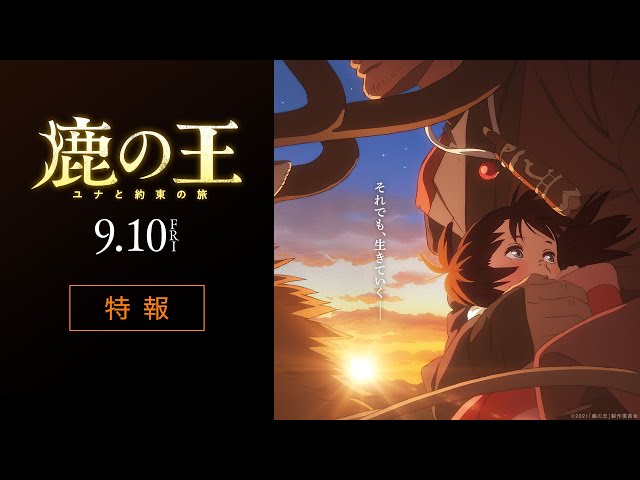 Coming September 10
This epic journey, set in a fantasy world, is directed by Masashi Ando and Miyaji Masayuki, who have previously worked together on Studio Ghibli's 'Spirited Away'. Adapted from the award-winning novel 'Shika no Ou' ('The Deer King'), this anime film is a particularly welcome release as it was originally scheduled for autumn last year before it was delayed due the pandemic.
In the story, a warrior called Van is enslaved in a salt mine after his homeland is seized by enemy forces. When a mysterious disease weakens his captors, he escapes and takes a young girl called Yuna under his wing as he sets off to find a cure for the disease, which appears to be spreading swiftly to neighbouring lands.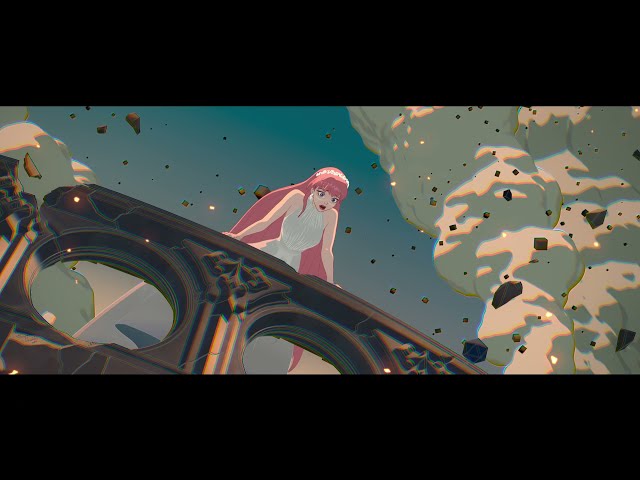 Coming summer 2021
Marking the ten-year anniversary of Studio Chizu, 'Belle' is the latest production to be written and directed by Oscar-nominated filmmaker Mamoru Hosoda. Like one of his previous films 'Summer Wars', this production will feature themes that straddle the real world and the virtual world. The story follows 17-year-old Suzu as she escapes rural life and delves into a wonder-filled internet platform through her pink-haired avatar 'Belle'.
While some of the stills from the film will inevitably make you think of 'Summer Wars' and 'The Girl Who Leapt Through Time', the film's stunning visuals may also remind you of Disney. This goes beyond the film's nod to the beloved 'Beauty and the Beast' and is attributed to the fact that Hosoda personally asked famed animator Jin Kim to join the film's production. Kim, who has worked at Walt Disney Animation Studios since 1995, is known for his work on hit films like 'Frozen', 'Big Hero 6' and 'Tarzan', among other titles.
More to watch
Locally produced, binge-worthy titles to add to your watch list
Just in time for Studio Ghibli's 35th birthday, we've compiled this list of the studio's best anime films. Spoiler: it's not all about Miyazaki
Explore Japanese food, culture and landscapes with Elliot Page, Joanna Lumley, James May and more