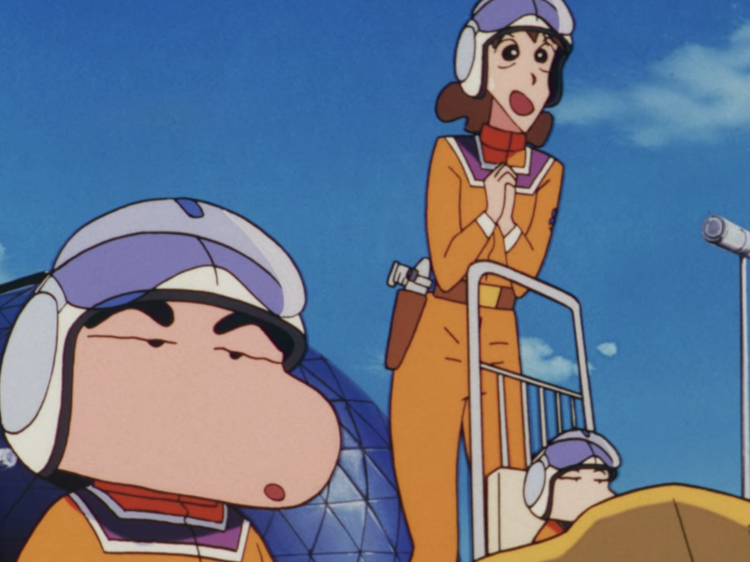 Photo: Shin-Ei Animation
Crayon Shin-chan: The Adult Empire Strikes Back
Synopsis: Shin-chan and his family take a day trip to a 'nostalgia theme park' where parents can revisit the joys of their childhood. The next morning, Shin-chan and his baby sister, Himawari, find themselves in a bizarre situation where their parents are behaving like children. Shin-chan's friends reveal the same thing happened to their parents and the children resolve to investigate.
Overview: While the Crayon Shin-chan franchise is geared towards children, the titular character's hilarious antics and juvenile worldview will crack you up regardless of your age. Besides providing a strangely satisfying throwback to the bygone days of 20th-century Japan, the film's underlying themes make for a riotously funny comedy while the heartwarming conclusion is just pure chicken soup for the soul.
Available on Netflix (regional restrictions may apply).