The 18-metre-tall Gundam in Yokohama is easily one of the most impressive attractions we've seen to date. With flashing LED lights, moving limbs and the ability to step out from the surrounding Gundam Dock, the colossal robot is a modern marvel of engineering and a dream come true for mecha fans everywhere. Development of the project began as far back as 2014, with designers spending several years to perfect its mechanics before the Gundam was finally unveiled in December 2020.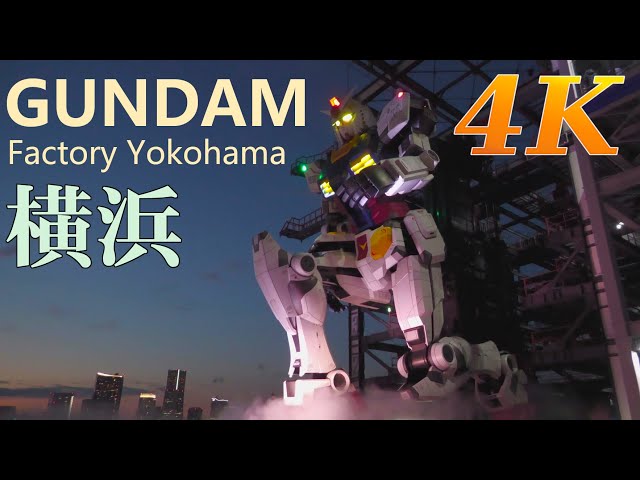 The sad news is that the attraction is only temporary, meaning it will only be open for a fraction of the time it took to build. But there is a silver lining – the operation period for Gundam Factory Yokohama has just been extended.
Instead of closing at the end of March 2022 as initially planned, the giant Gundam will now be open until March 31 2023. The year-long extension will no doubt be a relief for Gundam fans overseas who have been unable to visit the one-of-a-kind robot due to Covid-19 travel restrictions.
To accommodate the extension, the attraction will be closed for thorough maintenance from mid-May until mid-July 2022. In the meantime, check out this new Gundam theme park soon to open in Fukuoka.
Check out our list of Tokyo attractions that are closing down permanently in 2022.
More from Time Out
This package deal makes visiting Gunma's Kusatsu Onsen easier for the weekend
Legoland Japan is getting the world's first Lego Water Maze this summer
This Japanese online store sells homeware for left-handed people
Enjoy bottomless mimosas in Tokyo with this ¥1,650 all-you-can-drink deal
A spa resort designed by Kengo Kuma is opening in the Niigata mountains this April
Want to be the first to know what's cool in Tokyo? Sign up to our newsletter for the latest updates from Tokyo and Japan.