Studio Ghibli's upcoming film, 'Aya and the Witch', has been a hot topic in the Time Out office and the newly released frames from the film have heated things up further. These stills from the movie are sure to divide fans, with the computer-generated imagery standing in stark contrast to studio head Hayao Miyazaki's famous hand drawn animations.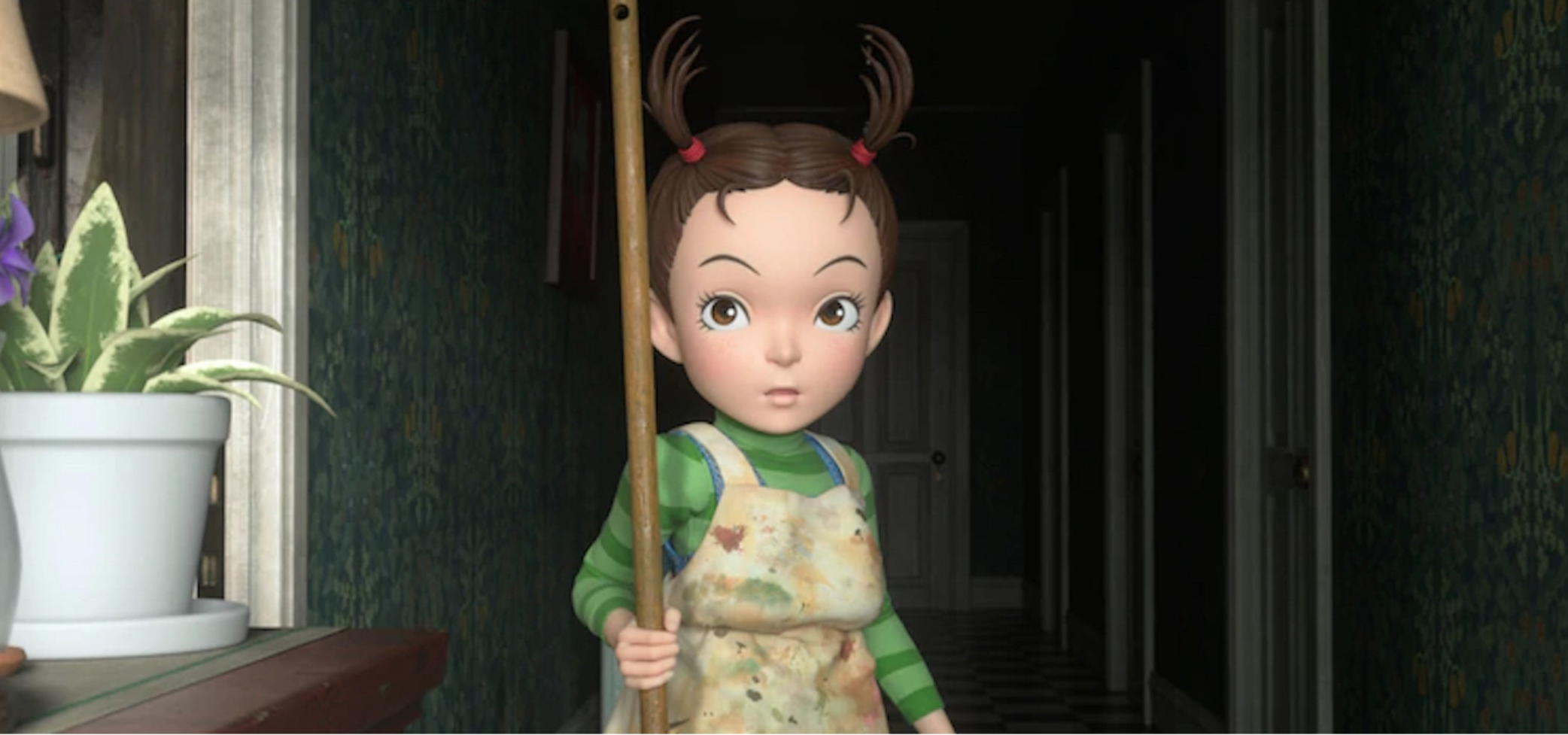 'Aya and the Witch' is inspired by 'Earwig and the Witch', a children's book by Diana Wynne Jones, the same writer who conceived 'Howl's Moving Castle'. The story follows a young orphan, Aya, who is fostered by an evil witch who mistreats her. Aya must find a way to defend herself and learns to use her own special abilities to her advantages.
This doesn't appear to be a conventional fairytale of orphans and witches though, as one still frame shows Aya furiously grasping a microphone at what looks like an absolutely deafening rock concert.
This feature film was planned by Hayao Miyazaki, and directed by his son, Goro. Though some Ghibli lovers may be shocked by the new film's style, 'Aya and the Witch' was one of the four animations originally planned to premiere at the now-cancelled 2020 Cannes Film Festival. Unlike most new releases from a studio as giant as Ghibli, this one will make its debut as a TV broadcast on NHK sometime this winter. Not to worry if you miss Miyazaki's original style, though – the animator is working on another full-length feature titled 'How Do You Live?', which is being painstakingly drawn at a rate of one minute of animation a month.
In the mean time, rewatch these top 10 Studio Ghibli films.
More news
The world's first Ghibli Park: what you need to know
Harajuku's Ikea menu is all about flatbread
The new, interactive Play Museum in Tokyo turns art into a playground
Tokyo is the third most expensive city in the world to live in