With the most recent ease in restrictions announced on June 19, we can finally travel across the country. While the government previously warned against non-essential travel between prefectures due to the risks posed by the Covid-19 coronavirus pandemic, this green light to tour other parts of Japan means that our summer holidays won't be limited to just the city.
Of course, being out and about in this volatile time still poses some risks, so the Japan Tourism Agency has compiled a set of new travel etiquette to remind us to stay safe while traveling. The guidelines are aimed to help control the spread of the virus and prevent new infections from spiking with the increased movement of people across the country.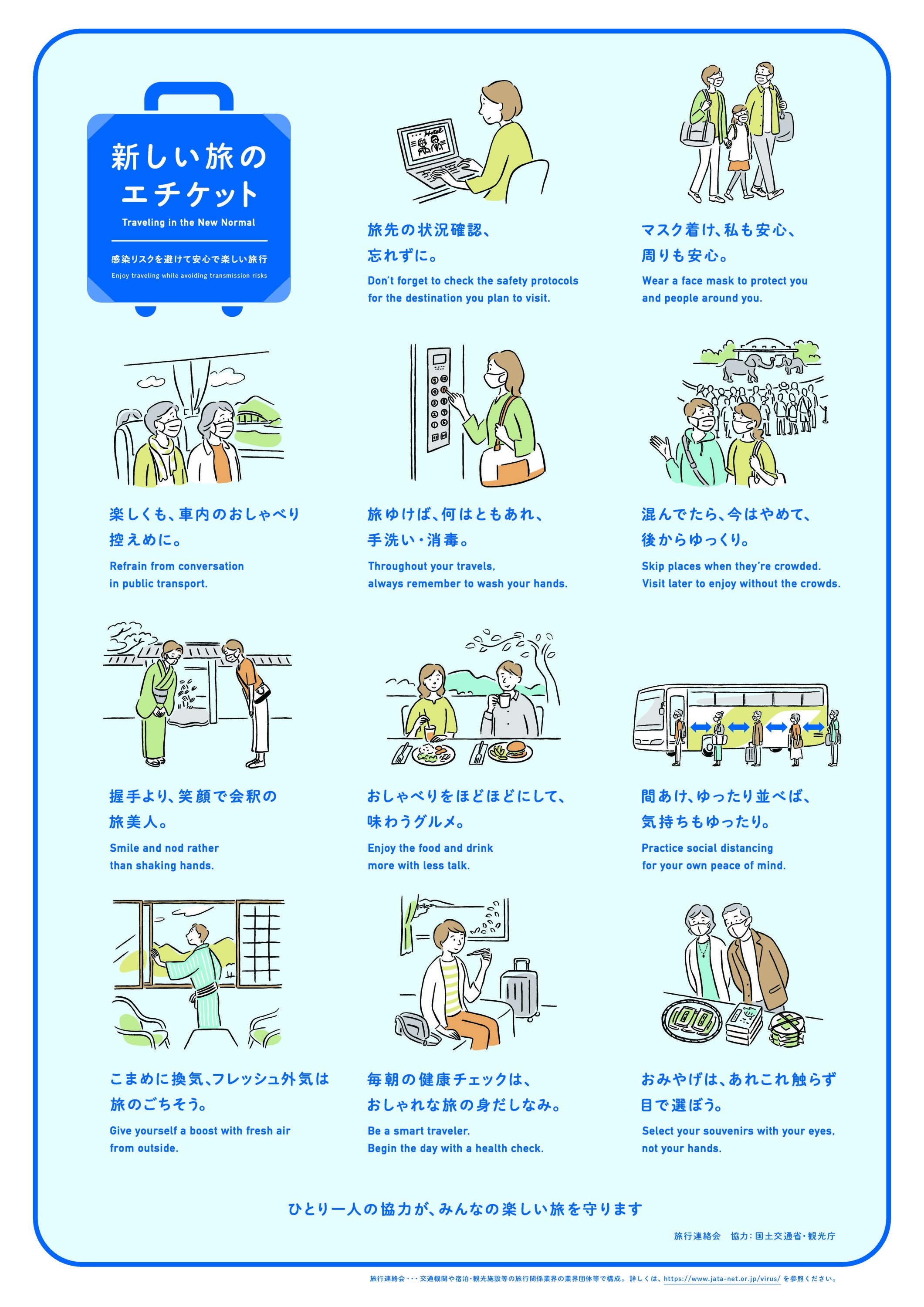 Along with an emphasis on exploring nature and the outdoors over crowded tourist attractions, the guidelines also offer tips on how to shop, eat and maintain good hygiene when travelling. Advice includes buying tickets online in advance to avoid having to queue for them at the venue, as well as opting to return to an attraction at a later time in the day if it seems crowded upon arrival.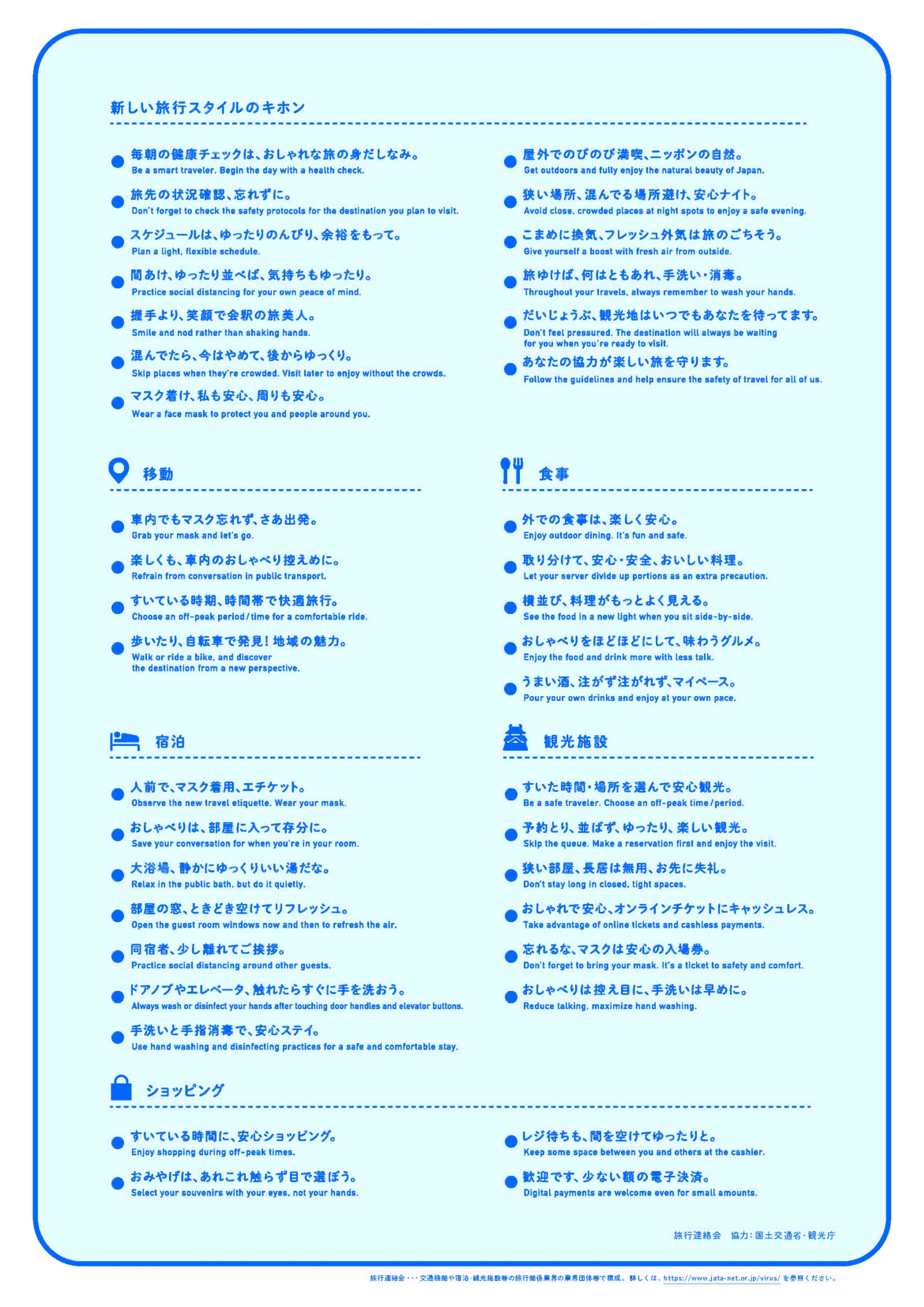 When window shopping for souvenirs, avoid touching store merchandise or picking them up unless you're sure you want to buy them. Many of the practical safety protocols observed in the city should also apply when in transit or exploring rural areas, such as keeping your mask on for long bus rides and bullet trains, and disinfecting your hands straight after touching door knobs or elevator buttons. Finally, JTA also advises that you check your temperature every morning as a way of monitoring your health.
Now all we need is for the proposed Go to Travel domestic tourism subsidy to be implemented.
Here are more ways to stay safe and protected when going out.
Most popular on Time Out
The most beautiful places in Japan
Must-see Japanese rock gardens in Kyoto
10 things you must eat in Osaka
Japan gets ready to boost local tourism